También puedes leer este artículo en:Español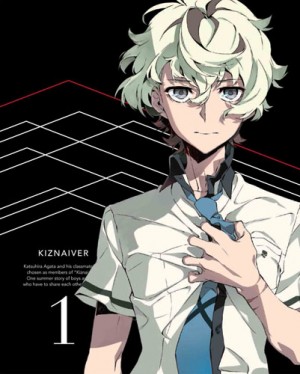 Welcome to warm weather, hay fever, sunshine, cherry blossoms and a line-up of completely new anime - it's time for the spring season 2016!
Now that the first handful of episodes are out we can slowly start talking about the newest shows of this season. It has a lot to offer: we have action and comedy, some Ecchi anime and also dramatic stories, just like Kiznaiver. For those of you that don't know, this is the story of a group of high school kids who have the ability to share physical pain with each other. They might be the key to peace on earth, but no one really knows what might happen to them in their futuristic city of Sugomori.
Kiznaiver's storyline seems promising, but maybe you still aren't sure whether you should give it a try or not. To make your decision a little bit easier we have compiled a list of six anime that are similar to the overall vibe of Kiznaiver. So enjoy our quick overview and share it with your friends!
Similar Anime to Kiznaiver
1. Kill la Kill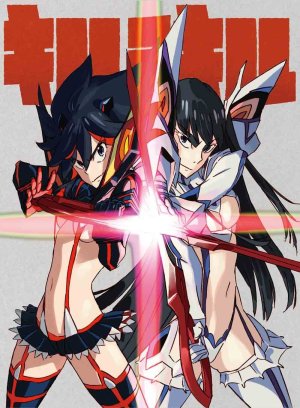 Episodes: 24
Aired: October 2013 - March 2014
First up on this list is Kill la Kill which offers action, comedy and ridiculous fighting scenes in one show.
Ryuuko Matoi is driven by her goal to take revenge on the person who killed her father. Her path leads her to Honnouji Academy, a place that is ruled by power and authority. Equipped with a massive scissor blade and an outfit that grants her special powers Ryuuko is ready to take on anyone standing in her way and find the one responsible for her father's death.
Kiznaiver and Kill la Kill are both creations of Mari Okada from the animation studio Trigger, so you can already expect that they are similar in some ways. It's not only the fact that both shows have high school settings, but they both combine drama with comedy and top it off with lots of action. Kiznaiver and Kill la Kill could be common school anime, but manage to stand out with their special charm. Kill la Kill is our first recommendation!
Kill la Kill - Official Trailer
---
2. Mekakucity Actors

Episodes: 12
Aired: April 2014 - June 2014
Mekakucity Actors is loved by its fans, but how can it compare to Kiznaiver?
This story starts with otaku and shut-in Shintarou Kisaragi leaving his room and stumbling into the busy streets outside his safe home. What should have been a quick trip turns into something bigger when he runs into a group of young people calling themselves "Mekakushi Dan". Mekakucity Actors will slowly introduce you to each of these characters as they spend more time together.
The selling point of Mekakucity Actors is without a doubt its distinctly unique character design. It isn't afraid to stand out and in a way resembles the freshness of Kiznaiver. Both shows put a lot of effort into their characters and the way they are presented to the audience. Also, Mekakucity Actors has a similar mix of action, comedy, supernatural and a little bit of Sci-Fi to offer so chances are high that if you like one of the two shows you will also enjoy the other one.
Anime "mechanical clock City Actor's" new PV public #MEKAKUCITY ACTORS #Japanese Anime
---
3. Charlotte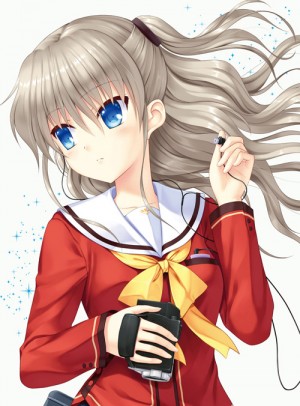 Episodes: 13
Aired: July 2015 - September 2015
We hope you haven't forgotten about Charlotte yet, the hit show of summer 2015 and our next recommendation on this list.
High school student Yuu Otosaka is a loner with a special power; for a couple of seconds he is able to take control over the bodies of the people around him. Too bad that he doesn't use this power for a greater purpose, but for his own selfish reasons. But his ruthless days are about to end when he meets Nao Tomori who recruits him to join her group of other gifted people. A great adventure is about to begin.
We have a high school setting, a supernatural theme and two main heroes who are introduced into a new world. But these resemblance points are not necessarily the reason we had to include Charlotte on this list. It is more the interaction between the main characters and how they slowly grow closer to one another that connects the two shows for us. Fans of high school stories that also have a deeper storyline will enjoy this one!
New July Anime "Charlotte" Trailer
---
Any Anime Like Kiznaiver ?
4. Angel Beats!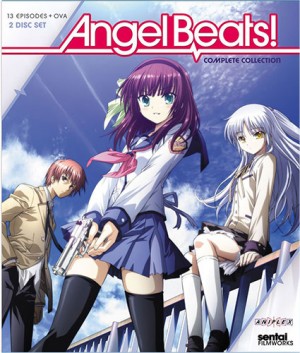 Episodes: 13
Aired: April 2010 - June 2010
We're continuing the theme of high school stories and moving on to the afterlife with Angel Beats!.
What happens after we die? It's a question we all have, but high school boy Otonashi might actually have an answer. He wakes up on a school campus he has never seen before only to find out that he has died. Now he is about to join a group of rebellious and equally dead students in their fight against an enemy that is greater than all of them: God himself.
Angel Beats! is a crazy mixture of cute character design with a high school story and a rather dark theme. The main cast of this show reminded us of the Kiznaivers which also couldn't be more different from each other. Both groups have to work together and in between fun scenes and light-hearted moments you actually get to reflect on the greater meaning behind the storyline. If you enjoy good comedy, but also want something to think about, then check out this show.
Angel Beats Complete Series Collection Trailer
---
5. Kokoro Connect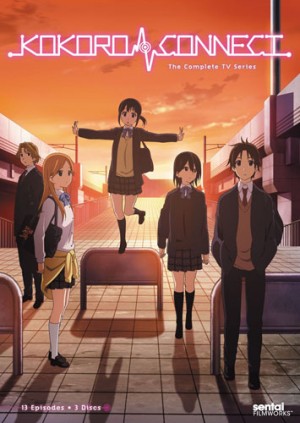 Episodes: 13
Aired: July 2012 - September 2012
There is one show that has been compared to Kiznaiver more than any other and that show is Kokoro Connect.
Set in a typical high school, this is the not-so-typical story of the members of the Cultural Research Club. Without warning, the students start switching bodies with no control over when or where it will happen. Besides making for some hilarious situations, this experience also reveals some hidden secrets and feelings and the group of friends has to decide whether this will drive them apart or bring closer together.
You might have already guessed it, but what makes this story so similar to Kiznaiver is the fact that it revolves around a group of students who are connected in a special way. In both anime the main cast is first pushed together by an external force and then has to find a way to work things out as a group. Kiznaiver could be described as a more adventurous and action-filled version of Kokoro Connect, so check it out if that's what you are looking for in a good show.
Kokoro Connect Official Trailer
---
6. Nanatsu no Taizai (The Seven Deadly Sins)

Episodes: 24
Aired: October 2014 - March 2015
Last but definitely not least we have the most recent show on this list with Nanatsu no Taizai.
In this heroic journey you are thrown into a fantastic world filled with kingdoms, knights and other heroes. In a strategic move, a group of fighters called the Holy Knights were able to take control over the Kingdom of Liones and start a tyranny. The only one who can stop them are the Seven Deadly Sins, a group of legendary knights. Can princess Elizabeth find and unite them in time?
Already in the very first episode of Kiznaiver the Seven Deadly Sins are mentioned. While they are not one of the main aspects of the show, they are still used to describe the different personalities of the main cast. Nantsu no Taizai takes this idea a step further and turns these sins into actual people. Either way, both shows have a unique set of people that are thrown into constantly new situations which require them to work together as a team. Nanatsu no Taizai shows you how we can work together despite our differences and is thus our final recommendation.
"Seven Deadly Sins" 2nd cool opening theme containing PV
---
Final Thoughts
This sums up our recommendation for anime similar to Kiznaiver. As you could see, there are a lot of themes that these shows have in common like high school settings or supernatural elements. Yet, each anime adds its own twist and ends up being its own original. Even if you aren't interested in Kiznaiver by itself, do check out our recommendations since they are great shows that will certainly entertain you in the warm spring days to come.
What do you think of our recommendations and which shows did we miss out on? Let us know in the comment section down below!
---