También puedes leer este artículo en:Español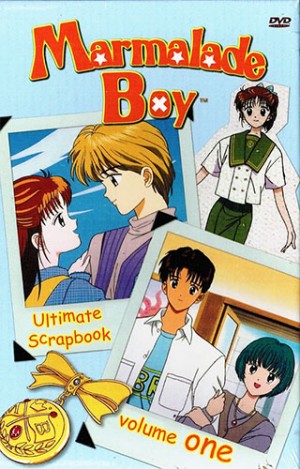 Ahh Marmalade boy, if you were old enough to remember this drama-filled romance back in the mid-nineties then this has probably affected you in some way.
This anime has no shortage of drama, romance and comedy. The whole concept of having parents swapping spouses with another family has drama written all over it. Not to mention Miki and Yuu's other prospects in regards to dating, which get introduced throughout the show.
Although it's targeted as a Shoujo anime, Marmalade Boy certainly has enough to offer up for the male demographic as well. Here's a list of 6 anime that has striking similarities.
Similar Anime to Marmalade Boy
1. Itazura na Kiss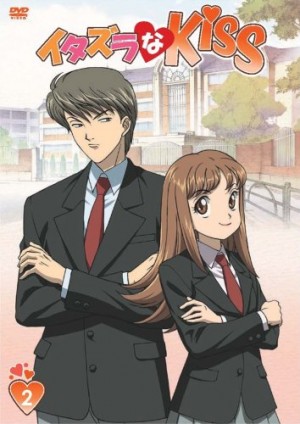 Episodes: 25
Aired: Apr. 2008 – Sep. 2008
A clumsy and bothersome third-year high school student named Kotoko Aihara develops a crush on a fellow high school student Naoki Irie. The problem with this scenario is that Naoki isn't interested in "stupid girls" which initially he feels she is. Just like in Marmalade Boy, the male main characters are originally cold to their female counterpart. With that being said, Naoki proceeds to shun Kotoko away, much to her dismay.
Shortly thereafter, an earthquake hits Tokyo and it levels Kotoko's house leaving her in a rather unfortunate situation. Due to a bittersweet twist of fate, Kotoko finds herself living in the same house as her love interest, Naoki. She believes with this opportunity given to her that she will be able to win him over and show what she has to offer.
Itazura na Kiss is a very sweet romantic anime that tugs on your heartstring. It offers up some of the same situations that Marmalade Boy offers. Such as, the love interest living in the same house and the main character's ability to cope and change throughout the course of the anime.
Itazura na Kiss - Opening 1
---
2. Hana yori Dango (Boys Over Flowers)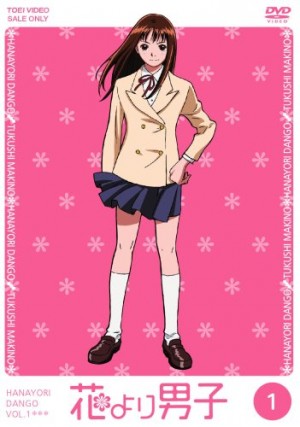 Episodes: 51
Aired: Sep. 1996 – Aug. 1997
This anime also features a heavy love triangle scenario complete with all the drama you would come to expect from that given situation. The main female protagonist Tsukushi, is comparable to Miki, in that, they're both outspoken individuals and have a similar physical look to them. This anime goes through the trials and mistakes that youths make while in love.
Tsukushi Makino comes from a poor family thus she learns to be very frugal with her choices. She doesn't tolerate bullies and she will let them know when they are out of line. All she wants to do is get through her final two years of high school, but things won't be that easy for her. One day her friend gets into a sticky situation accidently and ends up getting picked on by the leader of the Flower Four clique, Tsukasa Domyoji. The F4 group consists of rich friends who have known each other since childhood. They also have no problem in bullying the less fortunate.
After that incident when Tsukushi stuck up for her friend she received a red card in her locker. It was the F4 letting her know that she is to become a target and it wasn't appreciated what she did. From then on, Tsukushi was determined to make sure her morals would not be overthrown by this clique. The one thing she did not anticipate was developing feelings for one of the F4 members in the process. Although grittier in the animation department, this show is very comparable.
Hana yori Dango Opening
---
3. Peach Girl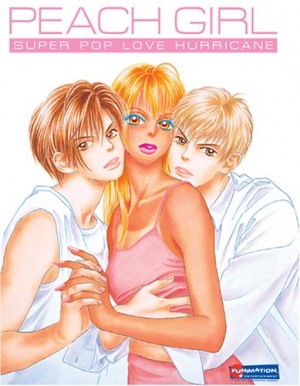 Episodes: 25
Aired: Apr. 2005 – Jun. 2005
Peach Girl, as the title suggests, is about an average high school girl who is labeled as "beach bunny" because she has such tanned skin, hence the "peach". With that riding on her back she hears that the boy she likes, Toji, doesn't like tanned females. There's a dilemma right there for the young Momo Adachi as she struggles to remake herself into something that she believes he likes.
What's interesting to note, while in the process of trying to win over Toji, she starts to take a liking into another boy named Kairi. The story continues as Momo becomes confused as to which boy she would like to date. Throw in a childhood friend who also likes Toji and you have a recipe for drama.
This anime was well done at portraying what teenagers can go through just for the sake of love. This resonates with Marmalade Boy because it shares that romantic love triangle of being indecisive and excited at the possibility of snagging that elusive boy.
Peach Girl S.A.V.E Trailer
---
Any Anime Like Marmalade Boy ?
4. Bokura ga Ita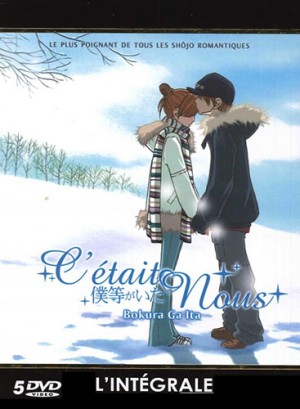 Episodes: 26
Aired: Jul. 2006 – Dec. 2006
Bokura ga Ita, is a love story about an innocent baby faced teenager by the name of Nanami Takahashi. She aspires to make many new friends on her first day of high school. She meets this handsome boy by the name of Yano Motoharu, who is beloved by nearly every female in that school. Right away Nanami knows she is in for a challenge to win his affection.
The similarities to Marmalade Boy start to creep up as the anime moves along, however there are certain instances that jump out at you right away. For example, the main female characters from Marmalade Boy and Bokura ga Ita are both innocent and are absent-minded at times, leaving them in unenviable situations. Yano can also be hurtful to Nanami when he pushes her away. Lastly, they both take place in a school environment with other characters interfering with what seems to be destiny for the main two.
Just like Marmalade Boy, there is also a haunting secret from the male protagonist that later is revealed and plays a big part in the development of their respected relationships. There are laughs and uncomfortable situations in this anime. I feel it does bring a serious tone when called upon and it has sexual references throughout, as to be expected in some romance series.
We Were There (TV Anime) OP (1080p HD)
---
5. Ao Haru Ride (Blue Spring Ride)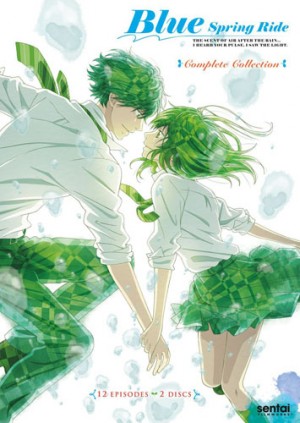 Episodes: 12
Aired: Jul. 2014 – Sep. 2014
Futaba Yoshioka was at her peak in popularity in middle-school. She was well received from boys but it didn't carry over too well to the girls and she was often snubbed because of it. It didn't matter to her however, as the only opinion that did matter was of a classmate named Kou Tanaka. They had shared some precious memories together and then all of a sudden, a misunderstanding and a disappearance from Kou turned everything upside down for Futaba.
Now in high school, Futaba is determined to not have history repeat itself as she takes a different approach to make new friends. It all seems to be going smoothly, until one day the former love of hers reappears complete with a new last name and other changes.
Although it has a different start to the anime, it later has the same traits that Marmalade Boy expressed throughout. One of those character traits is Futaba being passionate and caring. Like all of these anime on this list up to this point, they take part in a school setting and involve teenage exploration of love and rejection. The characters will deal with confusion, indecision and heartbreak along the way. There will be unwanted scenarios from other boys and girls that figure into this plot. The story felt real and true to itself.
TV Anime " Blue Spring Ride " PV 3rd
---
6. Fruits Basket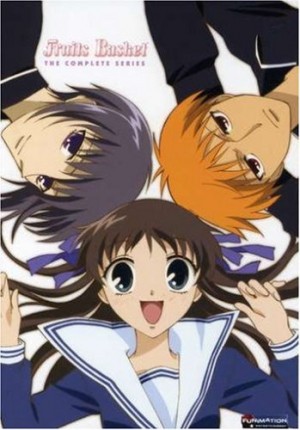 Episodes: 26
Aired: Jul. 2001 – Dec. 2001
Tohru Honda, is a 16-year-old girl who found herself living in a tent by herself after the untimely passing of both her parents. Yuki, a handsome boy, and his cousin Shigure, found poor Tohru living on their property and invited her to live with them after a recent landslide destroyed her tent. This instantly reminded us of the living situation in Marmalade Boy, with the lead female living with a potential love interest.
Little did sweet Tohru know that these males she is living with have a family curse that the inhabitants have inherited. Now with her interest in Yuki, she has to be careful with her advancements otherwise she might end up having Yuki transform into a beast from a Chinese Zodiac. All it takes is one hug for the bizarre situations to be created, and bizarre they are.
The lead female has similar characteristics to Miki that include being sweet, cheerful and loving. Yes, there is teenage love and drama, but it doesn't rely on the school setting and it mixes in some fantasy elements, which is a pleasant change. It's probably the most unique on this list but it still supports some of the likeness from Marmalade Boy. It's quirky, It's different, use whatever adjective to describe it, it's worth a shot.
Fruits Basket Collector's Edition Trailer
---
Final Thoughts
From this list, there should be enough drama to shake a stick at. The list doesn't hold back from these similar themes of love and adaptability from the issues that arise throughout.
If you're a big fan of romance with some rather interesting concepts that are drama-filled to the core, you're in luck. Throw in some comic relief in there to alleviate the excessive drama that occasionally got to be a little much. However you decide to look at this list of anime, we hope you take the time to check these out and find some to your liking.
We would love to hear your thoughts on this list. Do you have any special feelings towards any of these anime? Let us know in the comment sections below!
---