Robotica*Robotics is about two robots that were abandoned, but now reside with their new owner, a professor/scientist. The two robots narrate their thoughts about the meaning of love. Is it possible for robots to feel love, or any emotion for that matter? Robotica*Robotics tackles one robot's conflicted emotions of deep depression, the meaning of his life, and suicide. The other robot's curiosities are underlined, providing proof to the question of whether or not robots hold any emotive consciousness.
Although artificial life is not a new topic in anime, Robotica*Robotics is so intriguing because it addresses many dark issues that aren't normally publicly presented. Moreover, this anime displays, as a final product, that there is some good that exists underneath the negative. With Robotica*Robotics being such a great example of artificial intelligence possessing the ability to do more than its intended programing, we give you our list of 6 anime like Robotica*Robotics!
Similar Anime to Robotica*Robotics
1. Eve no Jikan (Time of Eve)

Episodes: 6
Aired: August 2008 – September 2009
In this modern day and age, androids have become commonplace, and are treated like secondary citizens; although there are some that appreciate and empathize with them because they appear so human-like. These people, "dori-kei" are starting to cause a social uproar and others are deeming their actions an android dependency. Anyway, Rikuo Sakisaka is one of our main characters who finds that his android, Sammy, has been acting strangely; discovering a strange phrase notated in her activity log. With the help of his friend, Masaki, Rikuo retraces Sammy's steps to find a café called Eve that specifically states upon entry, "there is to be no discrimination between human and robots."
Eve no Jikan and Robotica*Robotics both contain interesting animation styles, utilizing various forms of art surrounding their characters and settings. The character development in each is very intimate, as you can observe over time the different quirks and personalities that collectively bring the story together. Lastly, the core story of both anime highlights robots and humans operating on an equal plane. Overall, there is no major difference in what they can feel or do in society, and their relationships in society have grown to become acceptable.
---
2. Kono Danshi, Uchuujin to Tatakaemasu. (This Boy Can Fight Aliens)

Episodes: 1
Aired: October 2011
In Kono Danshi, Uchuujin to Tatakaemasu. (This Boy Can Fight Aliens), aliens invade the world and people are constantly being attacked. Unexpectedly one day, Arikawa, a member of the defense command agency discovers a young man on a hill. Arikawa brings this young man in only to discover that Kakashi has the ability to defeat these invaders. Regrettably, this won't be able to happen immediately, as Kakashi has lost his memories about how to beat these foes. To add to this complex, Arikawa decides to move Kakashi into his and his commander Shiro's home, only to create an inconvenient and strange love triangle. Kakashi is faced with his own emotional turmoil, trying to uncover his knowledge on defeating the aliens, and essentially the meaning to all of life's conflicts.
In comparing Kono Danshi, Uchuujin to Tatakaemasu with Robotica*Robotics, both anime share an endearing and heartwarming story that reflects on one's purpose in life and what motivations exist to stimulate these desires. Both also fall under the shounen ai genre, but heavily focus on the bigger picture of an individual's existence, being, and continual changes in life more than romance and coupling. These anime are both very short stories, but pack a big punch!
This Boy Can Fight Aliens Trailer
---
3. Switch

Episodes: 2
Aired: October 2008 – February 2009
Hal and Kai are undercover agents, part of the Greater Kanto area's Narcotics Control Department, attempting to infiltrate a criminal organization to expose their traffiking of the drug "Funny Angel" or "F.A" for short. As Hal is doing work to uncover the structure and members of the gang, Kai's growing concern has him on edge and he shortly volunteers to investigate the identity of another member at a plant site. We later find that Hal's cover is exposed and that the criminal organization wants something called "Switch." Also, the individual that Kai grew close with while undercover at the plant has ulterior motives of his own, involving the F.A. drug. Which of these characters is the Switch and what happens next? Watch and see the story unfold!
Although the storyline and themes are vastly different, both anime share some similarities that overall provide intriguing viewing experiences. In Switch, Kai's character and personality is very similar to Haru in Robotica*Robotics. These young men both exhibit a bright and cheerful attitude and a compassion for others' well being. Additionally, Hal from Switch and Natsu from Robotica*Robotics are also similar in that they give little value to their safety and their lives. Their carelessness worries their counterpart, but they don't seem to do much to change that aspect of themselves. Lastly, the guys will demonstrate what values they hold dear, instead of what is expected of them.
---
Any Anime Like Robotica*Robotics?
4. Hybrid Child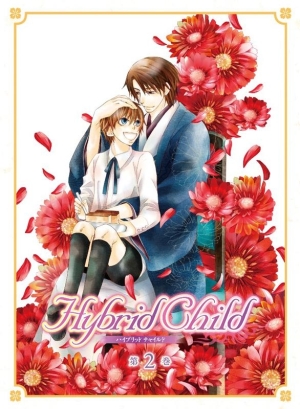 Episodes: 4
Aired: October 2014 – January 2015
A Hybrid Child is a specialized android that is neither human nor machine, but functions mechanically and resembles a human being. The Hybrid Child was once a coveted commodity purchased by upper class society who sought companionship, but now serves on a multi-structural basis. Kuroda is the Hybrid Child inventor, giving it the ability to grow as a human child into a young adult when its owner showers the child with love and care. In this four episode OVA, we watch several stories of emotional and tragic caliber demonstrate the close bonds between a Hybrid Child and its owner.
Hybrid Child and Robotica*Robotics both share romantic, drama and shounen ai themes. They also both express the relationship between owners and robots/artificial life. Additionally, these anime convey intense emotional feelings. So get those tissues handy!
Hybrid Child Trailer
---
5. Hal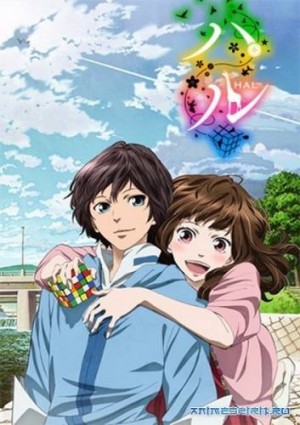 Episodes: 1
Aired: June 2013
Hal is a unique love story chronicling the lives of Kurumi and Hal. In a tragic airplane accident, Kurumi loses the love of her life, Hal. After this misfortune, Kurumi falls into a depression, shutting herself away from the outside world. Disheartened by Kurumi's despair, her grandfather arranges for her a humanoid robot, designed to help alleviate her heartache. Resembling Hal in every way, Kurumi is reluctant at first, but slowly grows to love again, regaining the love she thought she lost with Hal.
In comparing Hal with Robotica*Robotics, even though both main characters are artificially created, they become incredibly useful in uplifting their companion's spirit during their darkest hour. Communicating the fact that love is sourced from various avenues, these anime present the message that love is love and comes in the most surprising forms. Even though society has not quite advanced to the technology of humanoid robots, Hal expresses the hope that love is not all lost.
HAL – Official Trailer
---
6. Plastic Memories

Episodes: 13
Aired: April 2015 – June 2015
Plastic Memories is a story that takes place in a world where very lifelike androids and humans co-exist. Tsukasa Mizugaki is a recent high school graduate who gained employment at the Sion Artificial Intelligence Corporation, an institution responsible for the creation, maintenance, and decommissioning of "Giftias"—highly advanced androids. These Giftias help humanity in every way possible but due to their limited lifespan, are only able to operate for about nine years and four months. Alongside Tsukasa, is his Giftia co-worker, Isla, who is the best at her work. Tsukasa and Isla form a working relationship, then a friendship, and finally grow into something more. However, Isla's time is coming up and Tsukasa needs to come to terms with this fact and how he feels about her.
Plastic Memories and Robotica*Robotics have inspiring and heartbreaking circumstances where death and letting go of loved ones is inevitable. Whether they have struggled with this situation through a significant portion of their lives or have not accepted such loss until the very last moment, finding reasons to smile and fully enjoy life are core elements in these anime.
Plastic Memories Trailer
---
Final Thoughts
Here we conclude Honey's Recommendations for 6 Anime Like Robotica*Robotics. We watch with each story, how these individuals, mechanical and biological, explain and discover the meaning of love and life. Additionally, the various anime on this list provide different styles, but nonetheless share heartwarming moments. As such, in comparing this anime, we know there are tons more out there. Let us know what we've missed! What other anime similar to Robotica*Robotics can you suggest to us and other readers? Leave your comments below!