También puedes leer este artículo en:Español
Sakurako-san no Ashimoto ni wa Shitai ga Umatteru is one of Fall 2015's anime for mystery genre lovers. Though its title projects a gory event, the actual anime is less so and takes a more elegant respect to death and the deceased. Only halfway through the season, Sakurako-san and her mystery solving sidekick, Shouta, offer a strange appeal through the unraveling of each character per episode and the refreshing appreciation towards beautifully drawn bones.
While ongoing mystery genre anime are often frustrating since closure is yet to be attained, here we'll list out 6 anime similar to Sakurako-san's just to satiate your mystery solving itch. We'll focus on similar storylines such as an obsession to death and mirror characters.
Similar Anime to Sakurako-san no Ashimoto ni wa Shitai ga Umatteiru /Similar Anime to Beautiful Bones- Sakurako's Investigation
1. GOSICK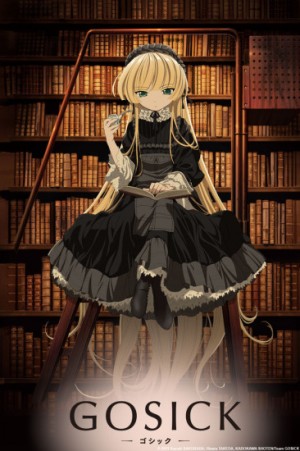 Episodes: 24
Aired: January 2011 - July 2011
GOSICK is probably the most similar anime to Beautiful Bones. GOSICK follows the story of a genius mystery solving girl, Victorique, and her reluctant partner, Kazuya. Victorique, is a chibi sized genius who seeks fun in solving crime. With Kazuya, she is able to see the world outside her confined one and help her brother, an actually detective, with his crime solving. The anime focuses a lot of the main character and her remarkable ability to see through murder and mystery, making her a heroine worth fawning over.
Unexpected friends form a detective duo in this anime which is reminiscence of Sakurako-san and Shouta. Boy and girl pair like Sakurako-san, GOSICK features a interesting main lead that are intrigued in solving mystery. Not to mention, both Sakurako and Victorique have a childish side that balances their character and gives depth to the secrets that will unravel throughout the anime. With each case solved, more pieces of the main character is revealed to their partner. Ultimately, there is much development from both female character which is the main fold of both anime.
GOSICK the prior promotion video
---
2. Death Parade

Episodes: 12
Aired: January 2015 - March 2015
Death Parade tells the story of dead people and their encounters while in the state of limbo (between void and reincarnation). In this middle point, the dead meet with a bartender, Decim, who will engage them in a game to unveil their true colours which will in turn judge their eternal fate. One day in his regular activities, Decim meets a mysterious black haired lady who stirs up his routine.
Death Parade is an anime that displays similar themes with Beautiful Bones. Reason being the both anime's dealings with death of regular people and their lives. Just like Sakurako's investigation, Death Parade likes to tell why and how these people died. Figuring out people's death and the story behind Quindecim, the bar, puts Death Parade in the realm of mystery albeit it approaches it from a more supernatural aspect.
---
3. Ranpo Kitan: Game of Laplace

Episodes: 11
Aired: July 2015 - September 2015
Ranpo Kitan: Game of Laplace is an anime set in a middle-school where several murder mystery occurs. Yoshio Kobayashi meets Kogorou Akechi, a genius young detective, in school. There, they form a friendship and Kobayashi begins assisting Akechi in their murder solving adventure. As a tribute to the famous Edogawa Rampo (Japanese Mystery Novelist), this anime draws many inspiration from Rampo and his prized creation Kogoro Akechi (similar name as the main character in Game of Laplace).
Game of Laplace is definitely similar to Beautiful Bones as the anime's art both aesthetically focus on bones and butterfly themes. Both anime have gorgeous drawing when it comes to bones and are very respectful towards the dead. Moreover, Akechi is also an intelligent character like Sakurako and the two are gifted in terms of solving mystery.
Rampo Kitan Game of Laplace" Long PV
---
Any Animes Like Sakurako-san no Ashimoto ni wa Shitai ga Umatteiru / Any Animes Like Beautiful Bones- Sakurako's Investigation ?
4. xxxHolic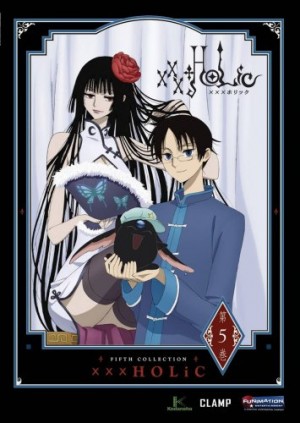 Episodes: 24
Aired: April 2006 - September 2006
xxxHolic is a anime about the supernatural world and characters that are given with the ability to see or communicate with the supernatural beings. The story begins with Kimihiro Watanuki's encounter with a mysterious woman, Yuuko Ichihara. With these two's abilities to connect with supernatural beings and the dead, they both become accomplices that help assist mysteries surrounding these beings.
On the shallow end, Yuuko's appearance resembles Sakurako's greatly. They are both beautiful black-haired women with pale white skin. Moving on to deeper territories, both characters are intelligent and mysterious, yet quirky. Their relationships with their assistant is also quite similar.
Although xxxHolic doesn't focus on mystery of murder cases as much as Sakurako's story, the anime resemble each other in odd ways. xxxHolic deals with the deceased and learns their story from these supernatural beings while Sakurako-san deals with death and its dead body which draws closer to reality. In a sense, xxxHolic is Beautiful Bones set in the supernatural realm.
---
5. Subete ga F ni Naru: The Perfect Insider

Episodes: 11
Aired: October 2015 - Current
The Perfect Insider is another anime that started airing in Fall of 2015. This anime features Souhei Saikawa, a professor, and Moe Nishinosono, his unlikely partner. These two collaborate to uncover the mystery behind the gruesome death of a genius programmer Shiki Magata. As people are getting murdered around them, the two attempt to figure out the killer before it's too late.
This anime is definitely one for the mystery lover. Similarly to Sakurako-san, Souhei Saikawa is a skilled mystery solver who is paired with Moe, a sidekick that pushes him beyond his abilities. This anime is also pretty gruesome in terms of its murders, just like Sakurako-san.
However, The Perfect Insider tries to tear at every layer of mystery slowly, making its reveal more satisfying. While Sakurako-san solves a mystery per episode, The Perfect Insider only focuses on one murder case and stretches its investigation for an entire season. Nevertheless, its entertaining if you're into a deeper research than Sakurako-san. Also, it's nice to switch between two anime as we come to the conclusion of both seasons.
All is in F THE PERFECT INSIDER" 4th Long PV (WEB only)
---
6. Hyouka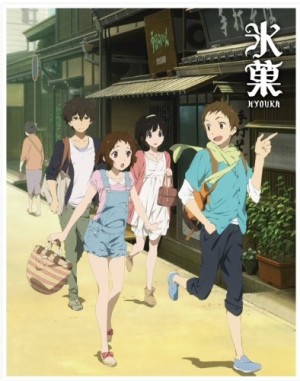 Episodes: 22
Aired: April 2012 - September 2012
The final similar anime will be Hyouka, an anime about high-schoolers who are intrigued with figuring out simple daily life mysteries. The story focuses on four high-schoolers that are part of the same club, Classics Literature Club. The anime's relation to mystery storytelling does run weaker than of Sakurako, nevertheless, it is still a lighthearted anime that includes friends working together to solve a puzzle.
Main character, Houtarou Oreki, resembles Sakurako in this anime with his high ability to figure out things. While his personality leans toward a laid-back and bordering lazy side, when he's invested in a mystery, he deals to find out its resolution, just like Sakurako. Though this anime includes three other main characters, they make a great team just like Sakurako and Shouta. Both anime features an obsession with telling the stories of people behind the mysteries while simultaneously allowing the main characters to find out more about themselves.
---
So, there you have it! 6 anime similar to Sakurako-san no Ashimoto ni wa Shitai ga Umatteiru (Beautiful Bones: Sakurako's Investigation). The anime's in this list are all involved in some kind of mystery but each anime is different in its own respect!
While you wait for the episodes of Beautiful Bones each week, I hope the anime in this list can help sate your mystery solving urges and tame your inner Detective Conan. Do let us know if you've watch these anime and if you think there are many other anime that are like Beautiful Bones!
---