También puedes leer este artículo en:Español
Tanaka-Kun is an absolutely charming slice of life comedy series that focuses on the relationship between Tanaka and his best friend Oota. Tanaka has a predilection for the calmer, quieter moments in life and can be found wherever the setting oozes peace and tranquility. However, Tanaka's listlessness sometimes gives way to a lack of self care, and this is where his best friend Oota kicks in. Always making sure Tanaka is taking care of himself, and admiring his leisurely way.
Similar Anime to Tanaka-kun wa Itsumo Kedaruge/ Similar Anime to Tanaka-kun is Always Listless
1. Hyouka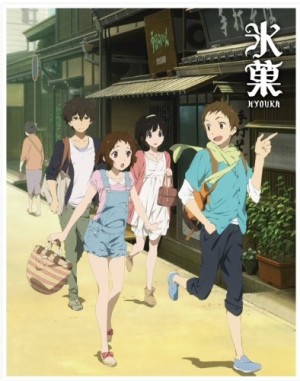 Episodes: 22
Aired: Apr 23, 2012 to Sep 17, 2012
Hyouka is the story of Houtarou Oreki, a very Tanaka like character, who trades an energetic spirit for calm and repose. His total opposite, Eru Chitanda, is active, expressive and curious, much like Miyano in Tanaka-Kun. Houtarou ends up joining the classics club, and gets plunged into uncovering a long-standing school mystery.
Tanaka-Kun has had it's episodes feature self-contained stories albeit with overarching character developments, all with a calm and collected main character and it's here where the biggest similarities wit Hyouka lie. Hyouka is also very visually stunning, perhaps more so than Tanaka-kun which is a good looking series in it's own right now.
---
2. Minami-ke

Episodes: 13
Aired: Oct 8, 2007 to Dec 31, 2006
Minami-ke follows the Minami sisters: Haruka, Chiaki and Kana. This is a Slice of Life series to the bone, with no real overarching plot to speak of. Most of the series takes place at the various schools of the sisters or at home. Among the sisters, Kana is the energetic and outgoing one while Chiaki is the more mild-mannered one. Meanwhile, Haruna's personality is a happy medium between the two.
This series really is a show about nothing in it's lack of a dramatic arc, but instead manages to make the most mundane thing into something hilarious much like Tanaka-kun. It's interesting to see how they can turn the most basic parts of life into great gags. It's SoL style makes it a perfect segue from a 4koma adaptation like Tanaka-Kun. The episodic plot-line deals with the random, everyday occurrences in the sisters lives. This is a great comedy, with a warm, comfortable aesthetic and art-style, just like Tanaka-kun.
---
3. Tonari no Seki-Kun (Tonari no Seki-kun: The Master of Killing Time )

Episodes: 21
Aired: Jan 6, 2014 to May 26,2014
Tonari no Seki-Kun is about high school student Yokoi, and the relationship with her classroom neighbor, Seki. Seki has an incredible ability for focusing his efforts on what he's not supposed to, and creating elaborate distractions during class-time. However, Yokoi's imagination also plays a huge role in the interplay between the two. Seki could just be moving around some shogi pieces, and Yokoi can imagine an all out battle between feuding samurai. However, Seki-kun's elaborate distractions never seem to land him in hot water, and Yokoi instead gets in trouble.
Like Tanaka Kun, Tonari always tries to get it's gags through subtle variations to mundane situations. It's also easily digestible, with just 7 minute episodes, and though Tanaka Kun is a standard length series, both are fun SoL comedies throughout.
[PV] Tonari no Seki-kun 30 seconds Ver next.
---
Any Anime Like Tanaka-kun wa Itsumo Kedaruge/ Any Anime Like Tanaka-kun is Always Listless ?
4. Flying Witch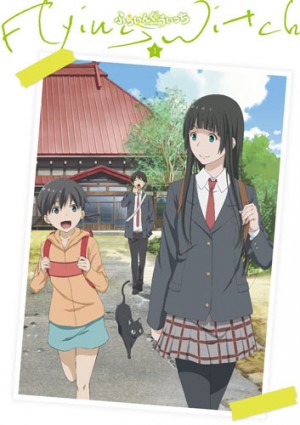 Episodes: 12
Aired: Apr 10, 2016 to Jun 26, 2016
Flying Witch is also currently airing alongside Tanaka-Kun, and I found the two very similar right from the onset. It's the story of Makoto Kowata, a 15 year old from Yokohama and a witch. She leaves the big city to move in with relatives in Aomori, the northern tip of Honshu, and begins studying in being a witch. It's there she lives with cousins Kei and Chinatsu, who show her the ways of rural life.
Flying Witch and Tanaka-kun are both slice of life comedy series, but the comparison doesn't just end there. The way the scenes in Tanaka-Kun always focus on the atmosphere to really draw you into the way Tanaka is feeling, the same care for atmosphere is taken in Flying Witch. Moreover, the sense of humor is also alike, with a lot of very laid-back gags that are still quite funny. They both have such a calm, relaxed demeanor in how the episodes are structured, and Flying Witch seems to bring characters in and out of the story in a similar episodic way we see in Tanaka-kun. If you like Tanaka, Flying Witch is definitely up your alley.
Anime "Flying Witch" PV 2nd
---
5. Non Non Biyori

Episodes: 12
Aired: Oct 8, 2013 to Dec 24, 2013
Non Non Biyori takes place in Asahigaoka, a small rural village and focuses on the only actual class in the only actual school in town. In it, we have 4 students of different ages from the witty and curious Renge, siblings Suguru and Komari and finally the mischievous Natsumi. The arrival of a 5th student, the Tokyo born and highly mature Hotaru, rounds out the cast. The characters all go about their daily lives and examine the daily life when you live in the countryside.
Non Non Biyori and Tanaka-kun share the same director, Shina Kawatsura. They're also both Silver Link shows and a lot of the same staff worked on both series. I think I can see a lot of Non Non Biyori in Tanaka-kun, and not just for the standard stuff like both being SoL School comedies. Non Non Biyori was very focused on having engaging characters, and telling a heartwarming story.
The characters are also similar in that they're all pretty normal people but maybe have one out of the ordinary aspect about them. For example, Tanaka has his listlessness, and Renge from Non Non Biyori, has her unusual pool of knowledge, beyond what you would expect of a 5th grader. In a way, Tanaka-kun and Non Non Biyori are creative siblings, so be sure to check out both.
[PV] TV anime "Non Non Biyori" PV 2nd!
---
6. K-On!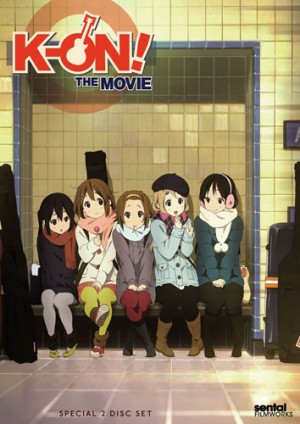 Episodes: 13
Aired: Apr 3, 2009 to Jun 26, 2009
K-on! Just like Non Non Biyori and Tanaka-kun , has a focus on having engaging, memorable characters. The series follows Yui Hirasawa as she joins the school's light music club. Yui wants to learn the guitar despite not knowing anything about it and having no musical experience. But through the friendships she starts with her fellow club members, Mio Akiyama, Ritsu Tainka, Tsumugi Kotobuki and later, Azusa Nakano, she develops as a musician and a person.
While a lot of K-On! Is just pure episodic fun, there is a lot of overarching character development going on with a subtle and slow progression. K-on! Is all about disparate people coming together and forging life-long bonds, and the strengths of it's friendships between different personalities remind me heavily of Tanaka and Oota.
K-On! Official Trailer
---
Final Thoughts
Tanaka-kun is one of my favorite anime this season by far and I really hope those of you enjoying it can find something to really love in this list. We think there's definitely something for anybody here and if you happened upon this list seeing one of the shows mentioned, but not Tanaka-kun, be sure to check it out!
What other shows do you find it similar to? Let us know in the comments below and thank you for reading!
---
---