También puedes leer este artículo en:Español
Urara Meirochou is an anime series that started airing in January 2017. It's based on a four-panel manga series by Harikamo, that has been published since 2014, and takes place in the titular Meirochou "Labyrinth Town." Unlike a normal town, however, Meirochou is filled with fortune tellers known as "Urara," each specializing in their own unique form of clairvoyance. One day, a strange girl with animal-like features named Chia leaves the woods in which she was raised, and enters Meirochou looking for the whereabouts of her mother.
Alongside Urara-trainees Koume, who specializes in Tarot, Nono, a ventriloquism expert, and Kon, a young girl who specializes in traditional Japanese fortune telling, kokkuri, Chia seeks to learn the art of fortune telling and work her way up to master status. For it is only by working her way to the top that she can request a favor of a legendarily powerful Urara, and finally find her mother.
Urara Meirochou is a slice-of-life anime that blends elements of fantasy and comedy into one neat little package. Although it's a seinen series, the light-hearted story is surprisingly engaging, and the friendship that blossoms between its main characters does an admirable job getting viewers invested, and coming back for more. With that in mind, here's our recommendation for 6 anime like Urara Meirochou!
Similar Anime to Urara Meirochou
1. K-On!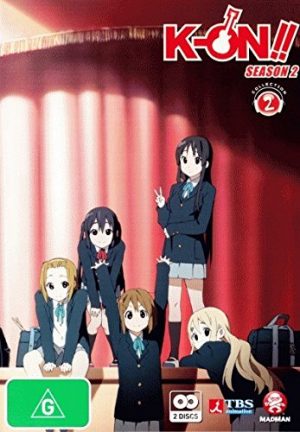 Episodes: 13
Air Date: April 2009 – June 2009
Yet another series based off of a highly popular four-panel manga strip, K-On! is a musically-focused series that takes place in an unnamed part of Japan. At the all-girl Sakuragaoka High School, four first-year students join the light music club in order to prevent it from being disbanded, even though they are the club's only members, and the only students who seem to care. One member, Yui Hirasawa, joins despite the fact that she can't carry a tune with a bucket, and has no experience reading music or playing any instruments. Despite her lack of experience, she tries her best to rock out alongside bassist Mio Akiyama, drummer Ritsu Tainaka, and keyboardist Tsumugi Kotobuki. She also dedicates all of her time after school to practice, perform and getting to know the girls better one jam session at a time.
K-On! is an incredibly popular slice-of-life series that blends the natural comedy found in school life with various aspects of Japanese musical culture. While the first season of K-On! is only 13 episodes, its follow-up series and the movie that caps it all off follows the girls of the light music club throughout their entire high school career. Fans of the series have helped turn the music written for the show into a legitimate part of the Japanese music scene, and if fans of Urara Meirochou haven't seen it yet, there's no time like the present to catch up!
K-On! Trailer
---
2. Gochuumon wa Usagi Desu Ka? (Is the Order a Rabbit?)

Episodes: 24
Air Date: April 2014 – December 2015
Another series based on a four-panel manga, Gochuumon wa Usagi Desu Ka? begins when Kokoa Hoto, a friendly, energetic young girl brimming with positivity moved in with the Kafuu family in order to attend a school away from her hometown. The Kafuu family runs a Rabbit House Café, where patrons can enjoy a cup of coffee with the company of a floppy, fluffy rabbit. Kokoa immediately befriends Chino, the soft-spoken granddaughter of the Rabbit House's owner, with a penchant for talking to her favorite rabbit. Kokoa begins to work at the café in order to cover her room and board in the Kafuu family home and befriends several other quirky young girls who work at various other cafés around town.
Gochuumon wa Usagi Desu Ka? is a lighthearted slice-of-life series that focuses primarily on the zany comedy to be found by those who work in the various establishments around town. Although not as heavy or poignant as other entries on the list, the laughs come fast and frequently, as the young girls the story centers around develop meaningful friendships and get to the bottom of the various minor mysteries in their daily lives. With two seasons under its belt, it's a lot of viewing for fans of Urara Meirochou.
Gochuumon Wa Usagi Desu Ka? Trailer
---
3. Anne Happy♪

Episodes: 12
Air Date: April 2016 – June 2016
Based on a serialized manga of the same name, Anne Happy♪, also known as Unhappy, centers around the prestigious school, the Tennomifune Academy. Only the best and brightest are allowed into Tennomifune, and the student body happily excels, with the exception of class 1-7, also known as the "Happiness Class." Each member of the ironically named class Happiness Class struggle to cope with their crippling issues and personal misfortunes, and the ultimate aim of grouping them all together is to help them successfully slay their individual demons. New students An Hanakoizumi, Ruri Hibarigaoka, and Botan Kumegawa are also inducted into the Happiness Class and must do their best to find personal happiness and satisfaction.
Like other entries on the list, Anne Happy♪ is a slice-of-life comedy series that centers around the ins and outs of school life. Unlike other series' though, the focus isn't on providing an insight into a unique part of Japanese culture, but on the catharsis that comes from overcoming personal issues and growing into a more realized individual. While that may sound heavy, there's more than enough whacky comedy moments to keep everyone entertained, which is what makes it such an easy recommendation for fans of Urara Meirochou.
Anne Happy♪ Trailer
---
Any Anime Like Urara Meirochou?
4. Hanayamata

Episodes: 12
Air Date: July 2014 – September 2014
Naru Sekiya is average; she doesn't excel at school, at sports, she has no special talents, and her social circle is sadly limited. Her one passion is her obsession with fairy tales, and the various worlds she'd rather live in than her own. Her life takes a turn for the interesting when she encounters a real-life "fairy" at a shrine in the middle of the night. Although not literally a fairy, Hana, an American girl with a passion for the traditional Japanese dance, yosakoi, invites Naru to join the club she started. Despite her debilitating fear of public performances, with nothing to lose Naru agrees. As she gets deeper into the world of yosakoi dancing, she learns more about herself, and becomes increasingly capable of bonding with her classmates, and helping to improve their lives and overcome their own problems.
Another comedic, slice-of-life series that centers on the exploits of a group of high school girls, Hanayamata is an easy recommendation for Urara Meirochou fans. Naru's journey to feel more comfortable in her own skin and find the things she is passionate about is a journey that everyone can relate to, and the steps she takes along the way involve chance encounters with interesting characters both in and outside her school.
Hanayamata Trailer
---
5. Joshiraku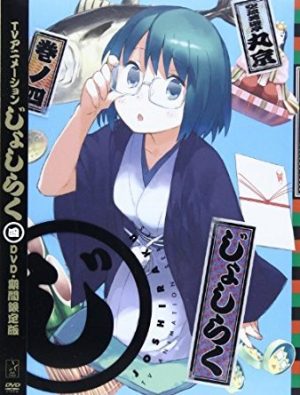 Episodes: 13
Air Date: July 2012 – September 2012
Joshiraku is a series written by Koji Kumeta, the author of the enduringly successful Sayonara Zetsubo Sensei. The story follows the lives of five, young female comedians who are passionate about the Japanese storytelling comedy style, rakugo. Although the show has an ensemble cast, the de-facto "protagonist" is Marii, a redheaded girl from Tokushima Prefecture who speaks like a thug from the Edo era. Because of her tomboy behavior, her friends often wonder if she's actually a boy in disguise. Her friends include a cutesy young girl who plays up her innocent demeanor despite her surprisingly cynical worldview, a girl whose incredible luck has allowed her to live a rather carefree life, a brainiac with a penchant for violence, and a girl born for the stage but doomed to bouts of depression.
Like Urara Meirochou and other entries on the list, the quirky, well-defined personalities of the main characters are at the heart of the show. As a slice-of-life show that, of course, includes elements of comedy, the stakes are rather low, and the episodes usually revolve around the girls trying to better understand life off stage in order to improve their potential when they're on it. The show also offers viewers a close-up look at one of Japan's most enduring cultural legacies, rakugo, and should not be missed for those with an interest.
---
6. New Game!

Episodes: 12
Air Date: July 2016 – September 2016
New Game! tells the story of Aoba Suzukaze, a young girl who has grown up alongside her favorite game series, Fairies Story. As a particular fan of the character design, she applies to work for Eagle Jump, the company responsible for the series, after high school. She is hired, and on her first day she finds out she's going to be working on the latest game in the series – Fairies Story 3 – and under the watchful eye of the lead character designer, Kou Yagami.
Aoba's department is filled with equally passionate video game nerds. There's the monster designer, Yun Iijima, a shy girl named Hifumi who prefers instant messaging over meatspace, the figure collector, Hajime, the organized art director, Rin, a head programmer, Umiko, who has a hard time keeping their cool, and others. Aoba must do her best to cultivate a smooth working environment and navigate their various personality quirks in order to live up to her expectations of the Fairies Story series.
New Game! is perfect for fans of Urara Meriochou, and for fans of gaming in general. It's a slice-of-life comedy show that revolves around the various, mostly female personalities that make up the gaming community and industry. The devil is in the details with the show, and the conflicts that arise over the tiny differences that turn character designs from good to divine are a frequent source of humor that for problems that are all too common in the gaming community.
New Game! Trailer
---
Final Thoughts
With that, we've come to the end of our recommendation for 6 anime like Urara Meirochou. With so many shows to choose from, fans of slice-of-life comedy series' have more light-hearted moments of growth to buckle in for than a teenage girl could shake a stick at! Although the themes that hold the characters together vary from show to show, the friendships at the heart of each series is the real star.
Are there any series that come to mind that fans of Urara Meirochou would write an incredibly sad entry in their school diary if they knew they were missing out on? Sound off in the comments and let us know!
---