Can't get enough of the 2014 romantic mystery sci-fi anime, Ushinawareta Mirai wo Motomete? Well, you're in luck! Honeys Anime is here to bring you six similar anime. Whether you were fascinated with the time loops, or swooning over the adorable romance, there's bound to an anime on this list that'll keep you entertained. Keep in mind that this list is not in order from most similar to least. With all that said, let's get onto the list.
Similar Anime To Ushinawareta Mirai wo Motomete (In Search of The Lost Future)
1. Chaos;Child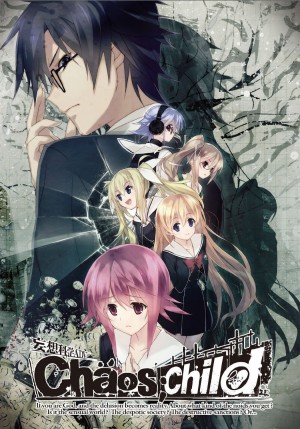 Episodes: 12
Aired: Jan 11, 2017 to Mar 29, 2017
Allow us to introduce you to our most recent anime on the list, Chaos;Child. Like Ushinawareta Mirai wo Motomete, the main characters are in a club and are trying to figure out all the bizarre occurrences in their town. Only Chaos;Child is more gruesome. Six years after a treacherous earthquake broke out in Shibuya, Takuru takes note that a similar chain of events are repeating like in 2008. Takuru's thirst for adventure takes over as he gets caught up in near-death situations. Crossing paths with the supernatural, psychological, and the gory murders, will Takuru and his friends make it out of the New Generation Madness alive?
Chaos;Child was released in the winter of 2017, but the true ending was released in the summer of 2017. This is a direct sequel to Chaos;Head, however you do not need to watch the predecessor to watch Chaos;Child. Episode 0 recaps all the important parts of Chaos;Head so you can continue on with Chaos;Child with no problems or confusion. There are mysteries, twists, gore, and supernatural elements that make Chaos;Child a thrilling ride.
Chaos;Child VTR
---
2. Persona 4 The Animation

Episodes: 25
Aired: Oct 7, 2011 to Mar 30, 2012
Following the trend of "teenagers figuring out bizarre occurrences", we have Persona 4 The Animation. Based off the wildly popular game, Shin Megami Tensei Persona 4, the animated series is more similar to Ushinawareta Mirai wo Motomete then you'd think. Even though the characters have to deal with solving these outrageous deaths, and an a dimension inside a television, they still need to carry on with their school activities. Each character has to face their inner demons, be it the pressure of one's future, or their sexuality. There's also Persona 4 The Golden Animation, but unless you've played the game, you won't understand what's going on.
A more upbeat anime than our previous entries, you'll have fun with a jazzy soundtrack and a giant teddy bear mascot. If you enjoy school anime with mystery, then Persona 4 The Animation is the anime for you.
Persona 4 The Animation Trailer
---
3. Orange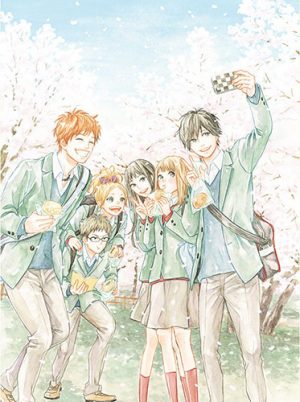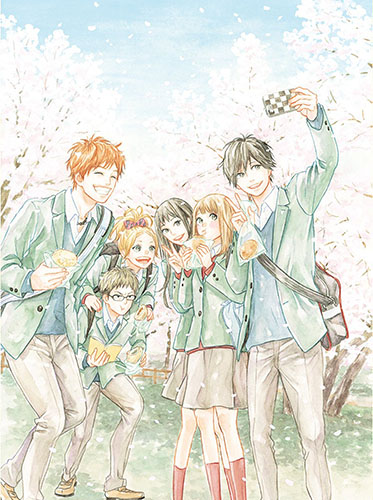 Episodes:
Aired: Jul 4, 2016 to Sep 26, 2016
We sometimes ask ourselves, "What would I tell my 16-year-old self?" Well, what would you do if that were actually possible? It's the first day of a new school year for Naho, but instead of her going throughout her day-to-day activities, she's on edge. That's because Naho received a letter a from her future self. In the future, Naho has many regrets, but with this letter, present Naho may be able to change that. However, her task is no easy one, for she has to save the life of the transfer student, Takeru. A boy with severe depression.
There is a sequel film to the series called Orange: Mirai (Orange: Future) with Suwa as the main character. The most realistic portrayal of depression in teenagers ever, Orange is a rollercoaster of heart throbbing and heartbreaking moments. With a cast of loveable characters, you are bound to feel how the character are feeling. And the time travel element is handled in a very simple way, so you won't get confused. If you like relatable characters, and have a box of jumbo tissues, then keep this anime queued.
Orange Trailer
---
Any Anime Like Ushinawareta Mirai wo Motomete (In Search of The Lost Future)?
4. Steins;Gate

Episodes: 24
Aired: Apr 6, 2011 to Sep 14, 2011
From the same franchise as Chaos;Child, but in an alternate universe, Steins;Gate is considered to be a modern classic. And with good reason. When your premise revolves around the butterfly effect of time travel, then suddenly switches the tone in the second half, there's no way anyone could forget it. Steins;Gate even has a touching romance, that may become one of your favorite couples of all time. Every character plays a role, and the slightest of actions could mean the death of another.
Although you may be confused by the first episode, don't worry, it will all makes sense in due time. Steins;Gate has a sequel movie called Steins;Gate Movie: Fuka Ryouiki no Deja vu (Steins;Gate The Movie: Load Region of Deja vu), which focuses on the love interest, Kurisu. Delving into the romance even more, while keeping the sci-fi theme. A sequel anime series was also announced for 2018 called Steins;Gate 0, so get caught up before it's too late. Unfortunately, we don't all have a time machine to give us more time to catch up.
Steins;Gate Trailer
---
5. Kanon (2006)

Episodes: 24
Aired: Oct 6, 2006 to Mar 16 2007
Kanon (2006) has a similar art style to Ushinawareta Mirai wo Motomete, but with a more clean finish. Aizawa Yuuichi, transfer student, moves into a snowy town to live with his cousin. There, Yuuichi crosses with the supernatural, as he helps various girls with their problems. Yuuichi already has to cope with his amnesia. Add ghosts and demon slayers on top of that, and you have a recipe for a crazy semester. Is he really helping the girls, or are the girls helping him?
Based off the visual novel from the Key franchise, Kanon (2006) has had two series in total. Kanon (2002) was the first. However, it was a weak adaption with low quality animation. Kanon (2006) is far superior and is a part of the official Key trilogy. A more depressing than suspenseful atmosphere, watch with two large boxes of tissues next to you, for the feels will be brought in every episode.
Kanon Trailer
---
6. Charlotte

Episodes: 13
Aired: Jul 5, 2015 to Sep 27, 2015
Yuu is a smug young man with the power to possess other people for five seconds. After getting caught abusing his power, Yuu is placed in a special academy for students with special abilities. Forced to team up with the student council president, Nao Tomori, Yuu finds himself catching feelings for her. In the meantime, Yuu has to tackle a variety of conundrums. At first, it's small problems, from recruiting students to playing baseball. Without spoiling the main plot, things change from helping the school to saving lives.
An adaptation of a Key visual novel, from creator Maeda Jun. The man behind Angel Beats and Little Busters. Though not as tear-jerking as Maeda's previous works, Charlotte is still a fun watch. The anime is visually stunning with its gorgeous animation done by studio P.A Works. For those of you who are suckers for vivid colors, keep an eye out for Charlotte.
Charlotte English Trailer
---
Final Thoughts
Hopefully, you've added a few series to your ever increasing "Must Watch" list. Let us know if you've seen any of the listed series, or if you'll be checking any of them out. Or perhaps you found another anime that's similar to Ushinawareta Mirai wo Motomete? Whatever the case, we'll be looking forward to your reply. Till next time!