También puedes leer este artículo en:Español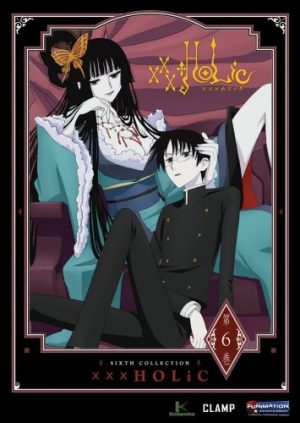 xxxHOLiC, despite the 'xxx' in its title, doesn't contain any harem or ecchi themes. Instead, this anime is all about Slice of Life, Supernatural, Mystery, and often a slight bit of Comedy. The anime delivers meaningful messages about life and the spirit world through its comical sense of chemistry between the characters.
The story unfolds with the main character, Watanuki Kimihiro, being born with the natural talent of attracting ghosts and spirits, finding that it is inevitable to cross paths with Yuuko Ichihara, the owner of a store that 'grants wishes'.
Watanuki makes a request to get rid of the spirits. Yuuko agrees to grant his wishes, but as for his payment, Watanuki has to work part-time at her shop.
Throughout his 'employment' with Yuuko Ichihara's shop, Watanuki embarks on many adventures, encountering more new friends – both spirit and human.
Based on the genre and theme, here're 6 anime that are similar to xxxHOLiC. I hope you find these selections as enjoyable as I do!
Similar Anime to xxxHOLiC
Similar Anime to xxxHOLiC
1. Natsume Yuujinchou (Natsume's Book of Friends)

Episodes: 13
Aired: Jul 8, 2008 to Sep 30, 2008
Natsume Yuujinchou has a similar plot to xxxHOLiC, the main character, Natsume Takashi has the ability to see spirits and finds that his encounter with spirits are inevitable. His goal becomes clear when he inherited his grandmother's Yuujinchou (Book of Friends) that can be used to control spirits.
Together with Nyanko-sensei, a Madara spirit that Takashi accidentally rescued, the pair embarks on a journey to free the spirits who are bound to the Book of Friends. The anime unfolds more like a slice-of-life with each episode, often including new spirit encounters that Takashi will have to deal with.
---
2. Mushi-Shi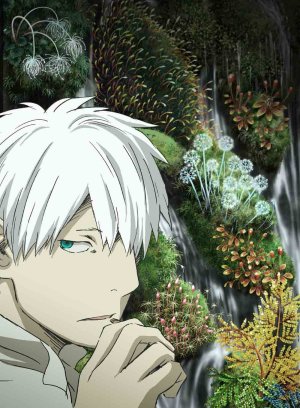 Episodes: 26
Aired: Oct 23, 2005 to Jun 19, 2006
Rather than dealing with spirits, the main character in this anime, Mushi Master Ginko, deals with a form of life that can take on characteristics of the human world such as plants, animals, etc. These beings are commonly known as 'Mushi'. He then embarks on a journey to help people who have problems regarding 'Mushi' since not everyone can see them. Journey with Mushi Master Ginko as he uncovers the true meaning of life behind the existence of 'Mushi' in this Mystery, supernaturally packed anime series.
Mushi-Shi has pretty much the same plot and theme as xxxHOLiC but with lighter settings and a more heart-warming outcome as the story progresses. As for the character development, the protagonists in both anime becomes more 'mature' during their respective journeys.
---
3. Ghost Hunt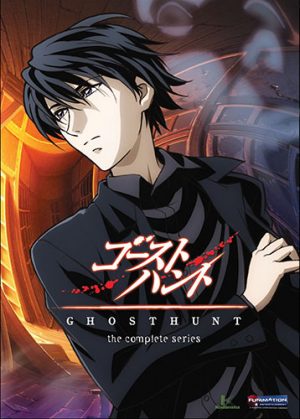 Episodes: 25
Aired: Oct 4, 2006 to Mar 28, 2007
Here's another anime that I reckon similar to xxxHOLiC. Ghost Hunt unfolds with a schoolgirl, Taniyama Mai that became acquainted with Shibuya Kazuya (the head of the Shibuya Psychic Research Company) and later became his assistant after an incident that resulted in the injury of his former assistant.
Mai helps Shibuya uncover mysteries and hunt for supernatural beings in their adventures. Ghost Hunt and its mystery, supernatural, and comedy themes will certainly give viewers what they expect from the series.
The plot is a bit different from xxxHOLiC, as this anime revolves more around hunting supernatural beings. However, it has the same theme: often displaying detective-like ways to solve the mysteries behind weird occurrences involving the supernatural beings they come across along their journey.
---
Any Animes Like xxxHOLiC ?
4. Shinrei Tantei Yakumo (Psychic Detective Yakumo)

Episodes: 13
Aired: Oct 3, 2010 to Dec 26, 2010
Although lacking a bit on the comedy side, this anime will still not fail to entertain those who like mystery and a side of supernatural to go with it. The main character, Yakumo Saito (a private detective and a college student) being born with a red left eye, has the ability to see spirits and ghosts around him.
He later gets acquainted with Haruka Ozawa after being asked for help. Together they help solve crimes and mysteries with the help of Yakumo's abilities.
The setting in this anime is somewhat similar but darker than xxxHOLiC, as the plot presents a much more mysterious and darker sense of things around the characters as they receive help from spirits to solve cases. And there is a somewhat heart-warming twist in the plot involving the spirits that they encountered and helped.
---
5. Otome Youkai Zakuro (Girl Demon Zakuro)

Episodes: 13
Aired: Oct 5, 2010 to Dec 28, 2010
If you really enjoy the essence of comedy in xxxHOLIC, chances are, you are going to enjoy the comedy offered up by this anime. Basically, it has every essence xxxHOLIC has to offer. The only difference this time is that this anime has more romantic comedy in it.
The plot centers on the Ministry of Spirits being built to establish a form of collaboration between the spirits and humans. The romantic comedy really flourishes as one of the lieutenants, Agemaki Kei, being very afraid of spirits, was chosen to live alongside those very spirits.
The chemistry between the characters in this anime is quite similar to that of xxxHOLiC, with Watanuki's misguided infatuation towards Himawari. Here, we have a similar protagonist who's terrified of spirits and later develops a closer relationship with his spirit partner. The setting is however much lighter than xxxHOLiC – often with no eerie music playing in the background. Nonetheless, the characters in this anime will definitely intrigue those who enjoy a good classic romantic comedy.
---
6. Nurarihyon no Mago (Nura: Rise of the Yokai Clan)

Episodes: 24
Aired: Jul 6, 2010 to Dec 21, 2010
Nurarihyon no Mago is about a boy, Rikuo Nura, being born with the blood of the leader of Nura Clan is destined to be the next successor of his clan. But he wanted to have a normal life despite his destiny. He then slowly accepts his fate to lead demons after several encounters with other demons on several occasions.
The overall plot in this anime is similar to that of xxxHOLiC, as Nura, who possesses the ability to see other demons, tries to deny his destiny so that he can live a normal life. Despite the fact that this anime does come with a more action-based theme, it still gives the viewers a sense of comedic conflict between Nura's normal life and his clan.
---
That's all for the 6 anime that are similar to xxxHOLiC. There's no doubt that there would be more similar anime such as Mononoke, Bakemonogatari, and the list goes on. Have you watched all the anime on the list? If you haven't, you should go check them out! Or do you have any suggestions/recommendations for anime similar to xxxHOLiC you would like to mention? Let us know in the comments below! If you've found what you've been looking for, remember to give us a Like or Share them with your friends! Thank you, and until next time!
---