También puedes leer este artículo en:Español
If late 1990's or early 2000's Toonami taught us anything, it's the value of a good anime series you can sink your teeth into – and they didn't go wrong.
One of the most memorable anime to have been aired in the U.S. was none other than .hack//Sign where our main protagonist is trapped inside of a video game world and has no recollection of what happened prior to him being sucked into the game. Together and alone, Tsukasa and friends search their way to find answers as to why he has been stuck.
What I want to look at today are a few anime that resemble the .hack series in ways that we the viewers will appreciate all the more.
Similar Anime to .hack//Sign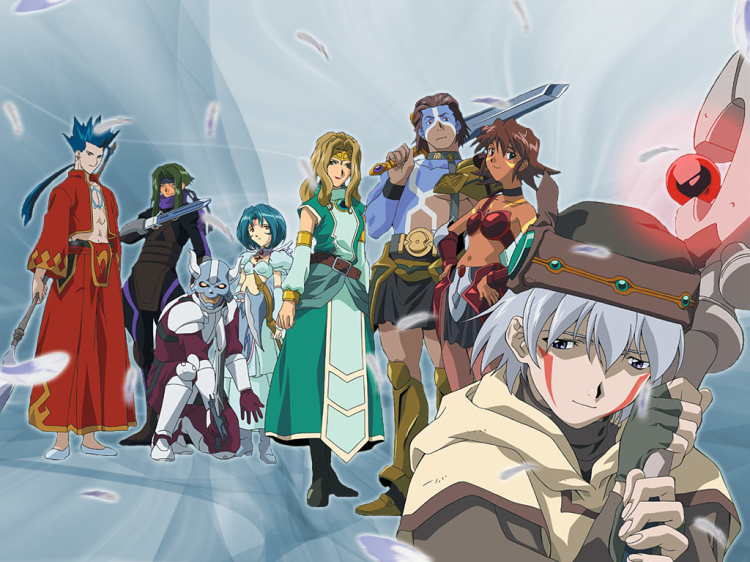 1. Serial Experiments Lain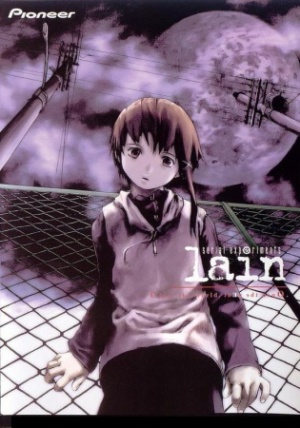 Episodes: 13
Aired: Jul. 1998 to Sep. 1998
Lain Iwakura was once a normal girl, or maybe she still is. She has almost no experience with computers as the age drifts closer towards that of technologically dependency and online worlds. Lain doesn't feel the need to partake in any of this until the coincidences pile and her schoolmate commits suicide – soon after it feels as if the online world has something she needs to discover. What she learns while in the virtual world troubles her; because things aren't always as they seem.
An introspective main protagonist is the highlight of this feature as well as in the .hack//Sign series and sometimes even seems to be the basis for certain points in its junior. Lain is an anime that comes before the .hack franchise and really shows us what a psychological anime should be all about. If you don't walk away from this with a stretched imagination, you weren't paying close enough attention!
2. Dennou Coil

Episodes: 26
Aired: May. 2007 to Dec. 2007
Yūko Okonogi moves with her family to a new city, one she's never been to before and one that just so happens to be a technological center in the new virtual-reality but still reality world. Upon arriving Yūko decides to join her grandmothers "investigation agency," where the investigators are all children equipped with the tools and metatags they'll need. She meets Yūko Amasawa shortly after beginning her new "career" – an extraordinary hacker who wants to find the secrets lying behind a computer virus that emerges from corrupted space.
These days we have Google Glass; those horrible eyewear that was intent on turning our world into a digital one. What it didn't accomplish however was its mission – to digitize our living world. What Dennou Coil does in their world is just that, and brings it to a whole new level. If you're looking for an anime that places you in the midst of what a half-virtual world can do, you really should check it out.
---
3. Pandora Hearts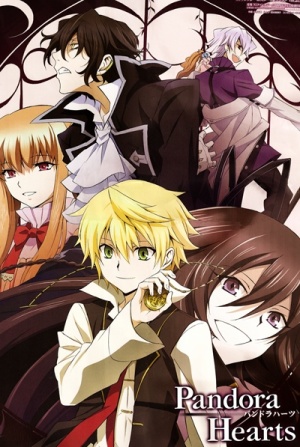 Episodes: 25
Aired: Apr. 2009 to Sep. 2009
Turning 15 can be both a good and bad time in a young boy's life, especially for Oz Vessalius – heir to a dukedom. The only real worry he has is the absences of his father; otherwise he leads a very happy and carefree life. At his coming of age ceremony things are going about as he'd expect, with a minor twist – he's been sucked into a prison known as the Abyss. Luckily a young girl named Alice is a chain and pulls him back out. What he must now do is figure out what is going on, without the slightest clue where to start or what Pandora wants with him in the first place.
This anime ode to Alice in Wonderland is a fantastic watch and a must see if you enjoy the Disney classic. Like .hack//Sign, you're only given pieces of the big puzzle at a time, anxiously waiting to fill up those blank and empty sections. The feel is both ominous and playful at the exact same time, often leading you to believe in things that aren't and toying with your own sense of reality.
---
Any Animes Like .hack//Sign ?
4. Summer Wars

Episodes: 1
Aired: Aug. 2009
Math genius Kenji Koiso believes he is finally getting his dream come true when his secret crush Natsuki invites him to her family's Nagano home over the summer. What he doesn't realize is exactly what his job would entail – being her pretend fiancé at the 90th birthday celebration of Sakae, the matriarch of Natsuki's family. Soon into the act he receives a text message with a math problem, one he can't help but solve; however, in doing so he unwittingly becomes accomplice to the hacking of Oz, the program that rules over all aspects of life. With his new fake family and his crush as his side, he takes it upon himself (with their help, of course) to stop this hacker before any permanent damage can be done, but can he do it fast enough?
Something that goes hated with a lot of humanity is the world of mathematics while the rest of us can either tolerate it or really love it. Summer Wars combines the world of mathematics with the world of computer science and even goes so far as to show that we're all connected to programs in some way. It also reflects the feeling of togetherness that you get from watching Signs – to be fair though the whole movie is about being a strong family!
---
5. Digimon Adventure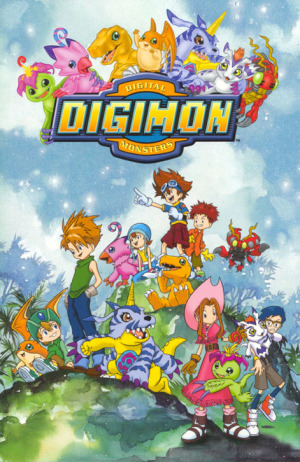 Episodes: 54
Aired: Mar. 1999 to Mar. 2000
Seven kids – all connected in some way and all witness an epic fight from what looks like a Tyrannosaurus and a giant Parrot ending in the disappearance of both. Years later, the event nearly forgotten and the children all friends at a summer camp together until they mysteriously get transported to the digital world where they meet the most extraordinary creatures called Digimon. Together with their new friends the kids discover they need to help clear this digital world of evil before they'll be able to return home!
I don't know anyone that has kids or was one from the 90's and on who doesn't know about Pokémon and Digimon. That is to say, if you haven't yet seen this series you should really take a look into it and reflect upon your lacking childhood. With the entire premise set inside of a digital world where the protagonists cannot escape, it is highly relatable to the .hack franchise, and not to mention the friendship factor.
---
6. Amatsuki

Episodes: 13
Aired: Apr. 2008 to Jun. 2008
History is not Tokidoki's best subject, or even a good one at that. Upon failing his high school history class he heads off to a high-tech history museum to make up the failing grade during summer. He puts on the virtual goggles and enters the Edo Period of Japan where he quickly learns things… just aren't right. Soon after entering the simulation he is attacked by two supernatural beings known as the nue and the yakou and ends up losing the vision in his left eye. A young girl named Kuchiha winds up coming to his rescue, and he realizes this is no longer just a simulation – because he's not wearing the goggles.
Instead of a video game, it's a simulated virtual world (but really, what's the difference?) where our main protagonist is stuck and just can't find a way to get free. What does set this apart however is the historical aspect of it, giving it a different edge to the same sword. If you're in the mood for a digital anime that will leave you wanting more this is your best bet.
---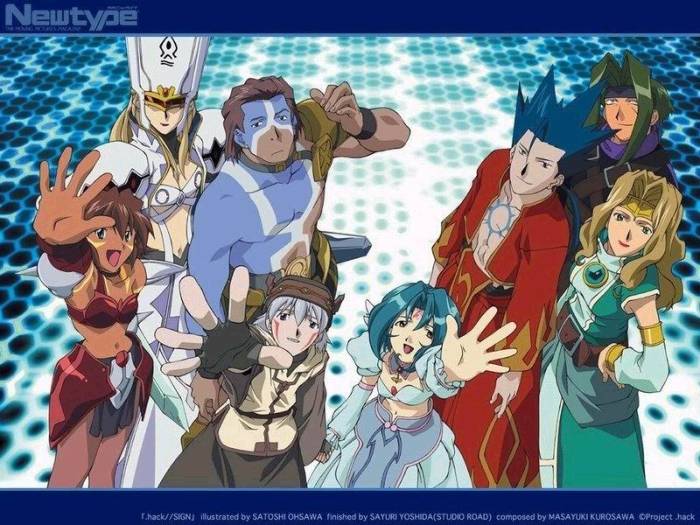 That wraps us up for 6 different digital anime you need to check out if you're a fan of the .hack//Sign series. Even if you're not a fan I'm more than sure you'd enjoy a few from here regardless.
As always if you have any others you think should be added feel free to let us know in the comments section right down below!
by Nathaniel Loomis
---