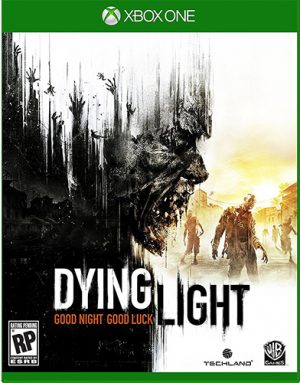 INTRODUCTION / OPENING PARAGRAPH
Let's be honest, who doesn't enjoy a great zombie game? The ability to kill the undead menace is pure mindless fun. However, like with any great genre there tends to be a flood of titles released to accommodate something popular. Thus when you're game hunting you might run into a title that isn't as good as another and that really is an issue when you may be tight for funds. Thankfully Honey's Anime has got you covered. Taking one of the best zombie games—Dying Light—we have compiled a similar games like Dying Light list that should please fans. Welcome to the 6 Games Like Dying Light list.
Dying Light, by the developers Techland, took the concept of first person parkourike games and added zombies for a truly awesome game. The ability to climb up the side of a building for a means to take out some zombies or to literally climb over them and hit them all with a hammer is just so exciting. Despite Dying Light being almost perfect, there are several games that we feel are similar to it and play just as well. That's why we know if you love Dying Light as much as us, then this list of games like Dying Light will definitely be something you want to read. Now then, let's begin this list of games like Dying Light, shall we?
Similar Games to Dying Light
1. Killing Floor 2

System/Platform: PC, PS4
Publisher: Tripwire Interactive
Developer: Tripwire Interactive
Release Date: Nov 18, 2016
Killing Floor 2 brings players back to the fast and frantic action of the first game with new weapons, new maps and plenty of new enemies to fight against. Players will engage zombies—named Zeds—to earn cash to buy new weapons and hopefully survive to see the next round. With up to six player co-op play, players can kill Zeds with friends or be killed by them. Can you survive the Zed plague warrior? Well, you better get ready, they're coming soon…
Killing Floor 2 may not be as deep as Dying Light in terms of gameplay but the zombie killing action is second to none. Thanks to developers Tripwire Interactive, players who love FPS titles will have a blast killing hundreds of zombies in settings such as cityscapes, catacombs and sewers. You have the option of playing single player or with friends and either experience is fun and never gets dull. The first entry in the Killing Floor series was amazing to play but the sequel is indeed a significant improvement. While you may not be able to zip across the city or jump on enemies like in Dying Light, you can still kill them with a wide array of weapons to choose from and that seems pretty dang similar to Dying Light if we do say so.
Killing Floor 2-Official Launch Trailer (Official Trailer)
---
2. Left 4 Dead

System/Platform: PC, Xbox 360
Publisher: Valve Corporation
Developer: Valve South
Release Date: Nov 17, 2008
Bill, Zoey, Francis and Louis didn't know each other till a zombie outbreak infected nearly everyone but these four who just so happen to be immune. Starting in Pennsylvania, the four souls must somehow make it across the country to escape to a safer environment. The problem with this plan however is in the form of dangerous zombies and even scarier foes such as The Tank or Smoker, zombies who have undergone mutations making them ten times stronger. If these four wish to survive, they will have to rely on each other and their gun wielding skills to hopefully reach freedom. Enter Left 4 Dead to find out what awaits these four in their battle against the zombie plague.
Left 4 Dead should be known to most gamers, especially fans of the zombie theme. Created by Valve South, players enter a FPS title that has randomized weapon caches, zombie locations, co-op and even multiplayer. Maybe you don't want to be the gun wielding hero but instead one of the 5 strong zombie types? Well, hop on the multiplayer to stop other players from progressing to the end of the level by any means necessary. Dying Light and Left 4 Dead are two of the best zombie games out there and that's why if you haven't tried out this legendary title you need to fix that now. Left 4 Dead 2 did release in 2009 but we feel the first excels the sequel thanks to interesting characters and solid gameplay.
---
3. Dead Rising 2

System/Platform: PS4, PS3, Xbox 360, Xbox One, PC
Publisher: Capcom, CE Europe Ltd.
Developer: Capcom, Capcom Vancouver
Release Date: Sept 24, 2010
Chuck is a father willing to risk it all for his daughter. A world becoming overrun by zombies. The realization that time stops for no one...Enter the world of Chuck Greene in Dead Rising 2. Chuck's daughter has been living for years with the zombie disease, but luckily, there has been a way to stop the disease called Zombrex. However, when Chuck's supply of Zombrex runs dry and he is now forced in a quarantine within a private city, Chuck will have to face a new outbreak all in hopes of keeping his daughter alive.
Dead Rising 2 may be one of the older titles from the Dead Rising series but fans—and us at Honey's Anime—consider it the best of the series so far. Thanks to significant improvements from the first title, Dead Rising 2 adds a slew of new ways to play thanks to an incredibly robust weapon development system. Like Dying Light, Dead Rising 2 weapon system allows for some odd creations but all are fitting means of killing off the zombie plague in humorous and amazing ways. Take a boat oar and place two chainsaws on it and you have a nice weapon to kill hundreds of the undead beasts. Dead Rising 2 and Dying Light share the zombie killing creativity and we here at Honey's Anime love that about both titles.
Dead Rising 2: Launch Trailer (Official Trailer)
---
Any Games Like Dying Light ?
4. State of Decay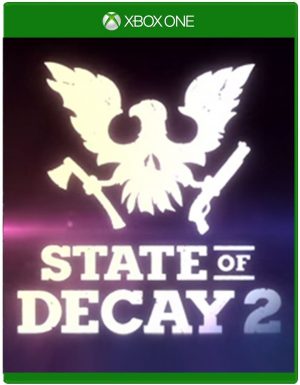 System/Platform: Xbox 360, Xbox One, PC
Publisher: Microsoft Studios
Developer: Undead Labs
Release Date: Jun 5, 2013
Marcus Campbell and his friend Ed Jones are returning from a nice fishing trip in Trumbull Valley when things go very wrong. While the two friends were fishing, apparently zombies have begun to run rampant, and killing off and infecting everyone in sight. However, they run into a few survivors and the group decides to begin to think of ways to survive the zombie onslaught. The world is dying all around Marcus and Ed. Will they join the ranks of the undead themselves? Find out in State of Decay.
We here at Honey's Anime can't express our love for State of Decay any harder than saying we love it a hundred times…okay, maybe not a hundred times. State of Decay from the developer Undead Labs reminds us strongly of Dying Light as it tasks players with gathering resources, survivors and building shelters to survive the zombie plague. However, State of Decay isn't kind to players. If at any point a player is killed off, they stay dead permanently. This equates to hours of leveling up a character to suddenly lose them which makes State of Decay a risk and reward-like game. With a sequel soon to be release, why not try the first State of Decay game? Seriously, did we say how much we love State of Decay?
State of Decay- Official Trailer (Official Trailer)
---
5. How to Survive 2

System/Platform: PS4, Xbox One, PC
Publisher: 505 Games
Developer: Eko Software
Release Date: Sept 8, 2016
Do you wish to survive? Do you think you can handle a world filled with zombies and other creatures all wanting to devour you? Well, luckily for you, in How to Survive 2, not only will you learn the means to survive but you'll get to prove your skill. Craft armor and weapons to defeat the foes before you. Once this outbreak was just on an island, but now, its worldwide so be prepared because you're in a larger world now survivor.
How to Survive was an excellent top down zombie survival game. Like Dying Light, How to Survive made players rely on their skill and forging for equipment to truly survive. How to Survive 2, however, boosts the difficulty and scope of the game by giving players a wider battlefield to play on. The same concepts exist once again but now, even more items and weapons can be crafted for better chances at surviving the zombie plague. If you love surviving games and zombies, then How to Survive 2 is the perfect title for you.
How To Survive 2 Early Access Trailer (Official Trailer)
---
6. Dead Island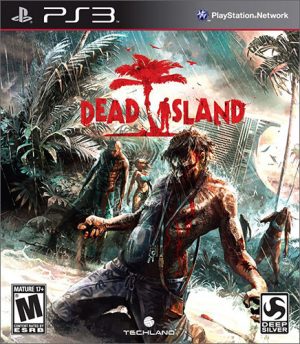 System/Platform: PS4, PS3. Xbox One, Xbox 360, PC
Publisher: Techland, Deep Silver
Developer: Techland
Release Date: Sept 6, 2011
Four strangers are enjoying a nice hotel party in a vacation resort. However, their fun times end when an odd virus breaks out transforming those infected into zombies. Now the four heroes must ban together if they hope to survive and find a way off the island. With thousands of zombies though, this task will be a bit daunting indeed. Luckily, these four heroes aren't helpless and can take care of themselves.
Our 6 Games Like Dying Light list ends with Techland's prior game, Dead Island. Players will play as one of four heroes, Sam B, Xian Mei, Logan Carter, Purna all with unique perks based off their character's backstory. Regardless of which you choose however, your path will have you fighting against zombies all while taking side quests and trying to reach a means of escape from the island. Like Dying Light, you'll have to rely on making weapons as well as finding them as weapons do degrade after repeated use. We do recommend picking up the Xbox One or PS4 version of Dead Island as it runs smoother and looks a lot better but even the older versions are a blast to play. While Dying Light may be the newer Techland title, Dead Island is still just as well-crafted as the newer game making it worthy of being our last entry on this amazing list.
Dead Island: Official Announcement Trailer (Official Trailer)
---
Final Thoughts
Zombies will be overrunning humans for years to come in the gaming industry and we're not sad about that. As time goes by, we here at Honey's Anime know that zombie games will continue to get better but until that occurs the titles above will be sure to please you. Now we've played a lot of games like Dying Light but maybe we missed a possible game that you feel should have been here on this list. Let us know down in the comments or tell us we did a great job; we always love hearing that. For more recommendation and similar game articles stay tuned folks.
---