También puedes leer este artículo en:Español
Warning: some of the following manga are not suitable reads for underage otakus. If you are a minor, you can read another of our articles instead.
Sometimes we can become pretty awkward during our teenage years. If you don't believe me, just ask Maria Kawai, who had to suffer the consequences of her over sincerity by transferring schools and being misunderstood by everyone. For the unconventional shoujo lover that is looking for more bittersweet stories, Akuma to Love Song was a breath of fresh air. Which other manga might be similar to Akuma to Love Song? Keep reading and let's find out!
Similar Manga to Akuma to Love Song
1. Sakuran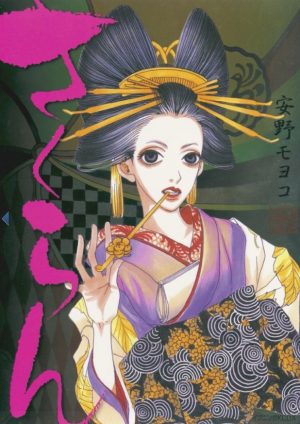 Authors: Moyoco Anno
Genres: Drama, Historical, Seinen
Volumes: 1
Published: Aug 20, 2001 to May 27, 2003
Moyoco Anno is a veteran of the shoujo world. She is the dear creator of Sugar Sugar Rune and Hataraki Man, among many other stories that capture the essence of the strong heroine. Sakuran is one of her underrated works, although it became a live action movie starring Anna Tsuchiya, directed by Mika Ninagawa and musicalized by Sheena Ringo. So, why is Sakuran such a deal? Well, it is the story of Kiyoha, a girl who was sold to the Yoshiwara and worked hard to become a great oiran.
Although the connection between Akuma to Love Song and Sakuran is not obvious, believe us when we say it is there. The first impression we receive from Maria and Kiyoha is distinctive, to say the less. Both characters steal the show because of their strong temperament, their less than sweet language and their steeled will. The plots are a masterful combination of comedy, drama and heart-breaking tragedy. The difference is that Sakuran is set in the past, in the middle of the Yoshiwara. The illustration style in Sakuran tends to have a particularly elongated aesthetic and a lot of comedic panels with grotesque faces, while Akuma to Love Song shows more conventional proportions.
---
2. Kinkyori Renai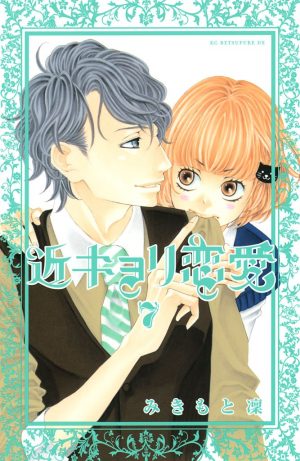 Authors: Rin Mikimoto
Genres: Romance, School, Shoujo
Volumes: 10
Published: Oct 13, 2007 to May 13, 2011
Rin Mikimoto has a few works under her mangaka sleeve, specializing in shoujo manga that is upbeat and easy to read. So far, Kinkyori Renai is her best work, to the point that was made into an action film in 2014. Anyway, in this manga, Mikimoto introduces us to Yuni, a pretty girl who is a prodigy in everything!... Well, in almost everything, because she isn't good in English. That is why she receives special classes from Sakurai, although there is a tiny problem: she has insulted him before.
As you can see, we don't have a head start for Yuni with Sakurai. We also notice the uncanny similarity between Maria and Yuni, both being pretty, with short hair, an attitude and a bad character that puts them in trouble… sometimes even in comical trouble. However, the two girls are nice in the bottom, and the way the stories develop their characters with the help of their friends and dear ones is blissful. Although the illustration styles are also similar, Akuma to Love Song tends to be more tender.
---
3. Watashi ni xx Shinasai!

Authors: Ema Tooyama
Genres: Comedy, Romance, School, Shoujo
Volumes: 19
Published: May 2, 2009 to Sep 3, 2015
We get the creator of Gokkun! Pucho in our list! Emma Tooyama has a long record of shoujo manga in her career, and you will find practically any type of story in the shoujo gender among her creations. However, Watashi ni xx Shinasai! is not for the fluffy hearts. Yukina Himuro might be a cold hearted girl, but her secret identity is the popular cell phone novelist Yupina! When her work starts suffering from negative reviews, she gets the idea of "falling in love" to add some spice to it. She targets Shigure when she finds his list of girls who have confessed to him, but is he going to be the victim in this situation? Nope, we are not going to tell you :p
Where have we heard about a cold hearted protagonist who is mistakenly avoided by most of the people around her? 😉 We also have our Yuusuke in Shigure. At first, they are the only ones who get closer to the protagonists. The illustration style is also a bit similar, although Akuma to Love Song is more distinctively shoujo, with all the required shiny bubbles and screentones. We have to warn you that Watashi ni xx Shinasai! is more sexual as well.
---
Any Manga Like Akuma to Love Song ?
4. Koko ni Iru Yo! (I Am Here!)

Authors: Ema Tooyama
Genres: Romance, School, Shoujo, Slice of Life
Volumes: 5
Published: Jun 2, 2007 to Dec 17, 2008
We could not resist to include another work by Ema Tooyama, as her approach to shoujo manga is refreshing. It is also a proof that Tooyama does not need to rely in sensual troops (like she did in Watashi ni xx Shinasai!) to tell a good story. Anyway, everyone, meet Hikage Sumino, a shy girl without self-esteem. She hides on the internet, in the world of forums. The day when a popular student talks to her, she decides to change in order to be noticed.
What Maria and Hikage have in common is a richer inner life that is not evident to others at the beginning of their stories. They also count with several friends who are always by their side, helping them to go out into the world. The difference between the mangas is that Koko ni Iru Yo! has a more conventional style of drawing and a more fluffy shoujo tone. So, if you find Akuma to Love Song a bit rude for your taste, you can try this option!
---
5. Iris Zero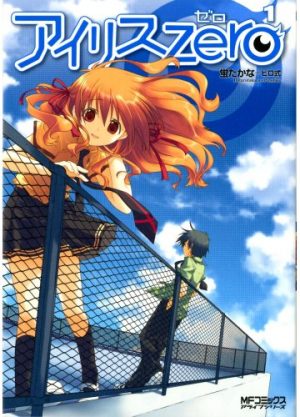 Authors: Shiki Piro and Takana Hotaru
Genres: Mystery, Drama, Fantasy, Romance, School, Supernatural, Psychological, Seinen
Volumes: 6
Published: Apr 27, 2009 to present
Let's go for something a bit different this time. Shiki Piro (story) and Takana Hotaru (illustration) are two collaborators who have worked in two anthologies of short stories. Iris Zero is their first long work. In this manga, we are transported to another world where most of the people have special abilities, called Iris. Our protagonist (Tooru) is not one of them, but his companion Koyuki hangs out with him no matter what!
In Iris Zero, the character who resembles Maria is Koyuki, as both have a special ability to understand people. However, because of their interactions with that one antisocial guy, they are misunderstood and even bullied. Many adventures later, people finally understand they are not weird and the sweet school life follows… Both stories know how to combine funny moments with good doses of romance. The main difference is the illustration style, as Akuma to Love Song makes its characters look more mature.
---
6. Beast Master

Authors: Motomi Kyosuke
Genres: Comedy, Romance, Shoujo
Volumes: 2
Published: Sep 13, 2006 to Feb 12, 2007
We have featured pretty popular mangas in this list, but here comes the king! Motomi Kyosuke is the creator of Dengeki Daisy and many other manga. She has a particular taste for going rogue with some of her characters… and we can see that in Beast Master! Who else would have chosen a hero (Leo) who grew up in Africa just like a wild animal? Once he becomes of age, he travels to civilization, to Japan. His companion is Yuiko, a girl who loves animals but can not get close to them. So, are they the perfect match? Or is their relationship actually dangerous? Who will run from who?
It is curious how Maria and Leo resemble each other, from their rebellious ways and caution with strangers, to their tender side. They even look distinctive in their respective mangas due to their hair! In the two stories, they are balanced by a more ordinary partner who is always there for them. We also have to admit that there are cute, romantic scenes that make us go aw! in Akuma to Love Song and Beast Master. The main difference is that in the latest, things can get pretty serious when you have to teach manners to your boyfriend.
---
Final Thoughts
Like it or not, not all love stories have to be fluffy and comfortable all the time. Akuma to Love Song and other similar manga teach us that it is interesting and fun to have variety in the gender. Cute heroines are ok, but it is refreshing to have a tough one from time to time, don't you think so? They spice up the story and ultimately, the lives of those around them! Which other manga like Akuma to Love Song do you know? Comment away! See you soon.
---