También puedes leer este artículo en:Español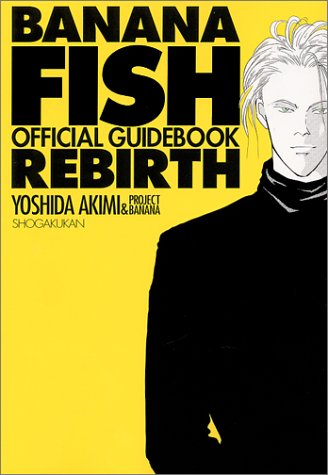 Ash Lynx and Eiji Okumura couldn't come from more different worlds. Ash is an American teenager, the leader of a gang, and main "toy" of Dino Golzine, a mafia boss who had tried to groom Ash into becoming his sex slave and heir. Eiji is a Japanese teen, who used to be an Olympic hopeful until an accident stopped his career and sent him into a depression. But when they meet while Eiji is working as an assistant photographer for an investigative journal, they become friends. And when Ash gets involved in a conspiracy to create a drug that can control people's minds, Eiji doesn't hesitate to join Ash and help him save his friends' lives.
Banana Fish, by Akemi Yoshida, is considered a classic shoujo from the 90s, and with good reason. It has an incredibly complex story that doesn't focuses on the lead characters' romantic lives, a huge cast of characters, each more intriguing than the next, included enough undertones of a relationship between Eiji and Ash to make every yaoi fangirl happy at the time, and yet showed how a story with a bisexual lead could work without focusing on said lead character's sex life. Of course, that makes it very hard to find similar manga that have equally fulfilling plots, but here we have six suggestions that may just fit the bill.
Similar Manga to Banana Fish
1. FAKE

Authors: Matoh, Sanami
Genres: Action, Comedy, Yaoi
Volumes: 7
Published: 1993 - 2000
Randy Maclean didn't know what to expect when he was transferred to the 27th precinct in New York City. As a half-Japanese cop, he had seen his share of discrimination, so when Dee Laytner, his new partner, not only greeted him enthusiastically but insisted in calling him by his Japanese name, Ryo, well, Maclean realized he had to adjust his expectations. Ryo and Dee solve many crimes together, and soon end up with two kids, Carol and Bikky, that pretty much adopt Ryo –even if Ryo will say it was the other way around. At the same time, Dee is not too shy to declare his love for Dee, so Dee has to decide if he actually reciprocates those feelings while dealing with dark secrets from his past.
For many American readers, FAKE was one of the first BL manga that was translated officially, and thus, shaped the idea of how BL stories worked even if only the last volume had any real explicit scenes. It's compared to Banana Fish because both series show what New York is like according to Japanese authors, and create an interesting crime story that happens to have two men in love as the main characters. Banana Fish is a bit more realistic in the sense that this New York is not only full of crime and corrupt cops, but also, being set in the early 90s, it's also very homophobic, but Fake gives us a happier ending, and thus, it's a good follow-up to Banana Fish.
---
2. Mars

Authors: Souryo, Fuyumi
Genres: Drama, Romance, Shoujo, Slice of life, Psychological
Volumes: 15
Published: 1996 - 2000
Kira Aso is a very timid teen who loves the arts and is really afraid of loud, strong men because her stepfather raped her when she was only 14 years old. Rei Kashino is a motorcycle rider who loves to seduce as many women as he can, and doesn't seem to care much for any of the hearts he breaks. But when he accepts to model for Kira, he starts to fall in love with her, and she with him. However, his violent ways tend to create conflicts between them, not only when he tries to defend her, but also when his past comes knocking on their door. Still, they do the best to try to stay together, because their love can beat every obstacle.
At first glance, the only thing in common between Mars and Banana Fish is that the art is similar, as they're both shoujo from the 90s. However, once we start scratching the surface, there's far more in common: Both star a couple formed by a shy artist who is trying to overcome traumas of their past, and a violent handsome man whose past is more turbulent than anything the artist could've dreamed of. Both deal with some very thorny subjects, like sexual abuse of children, drugs and gang violence, and how a victim of those can overcome the past to rebuild their lives, even if, sometimes, it's not completely possible.
---
3. Shounen Zanzou

Authors: Yuki, Kaori
Genres: Drama, Horror, Shounen Ai, Supernatural, Psychological
Volumes: 1
Published: 1998
Lawrence Hill, also known as Lawr, has had a horrible life, and he's only 14 years old. He ran away from home with his brother Dallas, who later forced him into prostitution. Dallas is not really a caring person: After running from home to avoid the pressure of his studies, he created a prostitute house where he branded all his boys with tattoos of chained iguanas, to make sure no one would help them. Because of that, it's no wonder that Lawr fell in love with Adrian Clay, a 27-year-old teacher who seems to be a good man who wants to save children from terrible situations, but in truth is a serial killer who picks up male prostitutes to kill them. Lawr blackmails Adrian into a relationship, but he's very aware that it can only end in tears.
One could say that Shounen Zanzou is the darker reflection of Banana Fish. A lot shorter, for sure, and without the main plot of corruption, gangs and mind controlling drugs, but it's an image of what could have happened to Ash if he had been a bit weaker –or, perhaps, if his brother's brain damage had taken another turn. Both manga remind us of the humanity of those who have been forced into sex trade, and despite their beautiful art and the fact that they are love stories, they don't try to romanticize the work both Ash and Lawr had to do to survive, much less the dark truth of child abuse.
---
Any Manga Like Banana Fish ?
4. Monster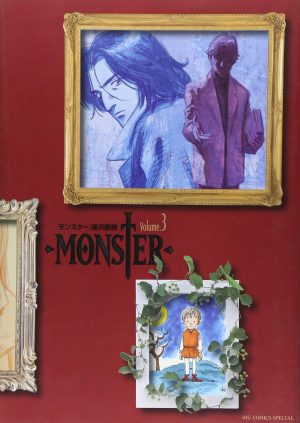 Authors: Urasawa, Naoki
Genres: Mystery, Drama, Psychological, Seinen
Volumes: 18
Published: 1994 - 2001
Dr. Kenzo Tenma is possibly the best brain surgeon in the Eisler Memorial Hospital. However, he is also the most moral, which is a surprising problem for him. When he chooses to save a young boy's life instead of the city's mayor because the boy arrived first to the hospital, he's blamed for the mayor's death and assigned menial tasks around the hospital. However, the director of the hospital and all the doctors who had mocked Tenma for following his principles instead of trying to climb the social ladder die and the child and his twin sister disappear, and Tenma's life takes a turn for the best. That is, until years later, when he realizes that the child he saved, Johan Liebert, has become a serial killer and had been the one who killed the doctors and his parents so long ago. And as Tenma is blamed for the deaths, he has to start chasing Johan to clear his name and stop the monster he saved.
Just like Eiji, Tenma is a Japanese citizen who has to deal with a completely different culture in a country far away from home. They both also choose to stay and try to fix their mistakes and help people instead of trying to return to Japan and forget everything that happened. On the flipside, Johan is also a bit like Ash, a young man who turned to violence for reasons way beyond his control –Ash due to the grooming of Papa Dino, Johan because he was part of a terrible experiment- and who sees death as the only answer to a lot of problems. And although Tenma and Johan don't have a romantic relationship, Tenma, just like Eiji with Ash, is just trying to save the young man.
---
5. Animal X: Aragami no Ichizoku

Authors: Sugimoto, Ami
Genres: Action, Adventure, Drama, Fantasy, Romance, Shounen Ai, Yaoi
Volumes: 4
Published: 1991 - 1993
Yuuji Ayukawa is not exactly the world's most assertive person. Everyone steps over him, he can't even see blood without fainting –which doesn't help in his job at a medical lab- and his fiancée pretty much controls his life 24/7. That is until one day, he finds Minato, a young runaway from a government facility, hiding in his room. Minato promptly kills Yuuji's roommate, another person who took advantage of Yuuji, by transforming into a gigantic T-Rex. Because, see, Minato is a dinosauroid, a species that has lived in secret for centuries, and is now convinced that Minato is his "mate". From then on, Yuuji's live is anything but normal.
Animal X : Aragami no Ichizoku is the first of a three-part series of yaoi stories centered around Minato and Yuuji's life together. It's far more fantastic than the other titles in this list, especially as it also includes male pregnancy, alien races, and gender changes. But the main story, a romance between a shy Japanese man who has pretty much let life punch him down at every corner, and a rough, foreign stranger whose life is a constant fight for survival, is very similar to Banana Fish, only a lot more explicit.
---
6. Yasha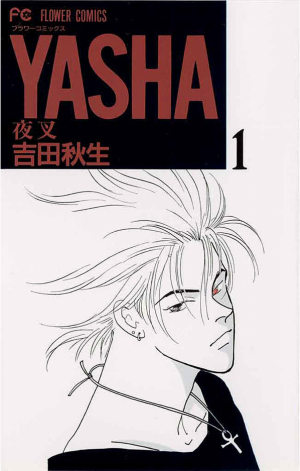 Authors: Yoshida, Akimi
Genres: Action, Mystery, Drama, Shoujo
Volumes: 12
Published: 1996 - 2002
Sei Arisue doesn't have many friends. When he was a child, he lived with his mother in Okinawa and they were happy in isolation. That is, until he was kidnapped by a S.W.A.T. team that killed his mother. Twenty years later, now in America, he has rebuilt his life and is a scientist that keeps a lot of abilities secret, including superhearing and superspeed. But his peaceful life is shattered when his twin brother, Rei, forces him back to Japan when he unleashes a virus that could easily kill half the population of the world, searching to become the ruler of the survivors. While Rin would be happy to share the power with Sei, Sei instead decides that he has to stop his brother, with the help of his childhood friend, Moichi.
As Akimi Yoshida started working on Yasha at the same time that she was working on Banana Fish, there are more than a few similarities in the art. In particular, both Sei and Rei look like an older Ash. However, it also gives a slightly clearer answer to the question about violence being nature vs nurture, by showing that while, yes, part of Rei's violent instincts are due to his genetic material, most of them are because he was raised as an experiment; unlike Sei who had a more normal life. There's also a very obvious relationship between Moichi and Sei, but, just like Eiji and Ash's, it takes a second seat to the more complex plot where mankind is at risk.
---
Final Thoughts
When a story reaches cult status, be it because it's an amazing story, its great art, or a controversial ending, it's really hard to follow it up. In the case of Banana Fish, this is true not just for the creator, but also for other manga. After all, it's really hard to hit that perfect mix of romance, action, and intrigue, and even manage to top it all by making said romance a same-sex one. And yet, there are some stories that come close to it, and we hope that you agree with us that all the ones in this list make the cut.
But of course, we also want to hear your opinion on both Banana Fish and the manga on the list. If you have read Banana Fish, Do you agree with our choices? Or did we miss a very obvious title? Please let us know in the comments below.
---