También puedes leer este artículo en:Español
Summer is heating up and that means a whole new season of anime is about to begin. As action and fantasy nerds, we decided to inform you of the summer's hottest new action anime to look out for. The shows featured will be sure to keep you on the edge of your seat and make you sweat, so be sure to make yourself a bowl of ice cream before sitting down to enjoy yourself.
1. Overlord

Episodes: 13
Aired: July 7th, 2015 - ?
After a popular online game decides to shut its servers, one single player, Momonga, decides to stay logged in and see what happens once the game has been abandoned. Little does he know, more goes on than what he previously believed. A new world begins to emerge and Momonga is not immune to the changes. His appearance becomes that of a skeleton and he is dubbed "the most powerful wizard" in this new fantasy land.
Momonga then begins to seize this opportunity to create his ideal world by trampling over the NPC's in game. Not all goes according to plan as the NPC's begin to feel emotion and this new universe begins to evolve into something more human.
Overlord sounds like an exciting anime that fans of all genre could love especially those who enjoyed Sword Art Online and .hack. Madhouse is a top animation studio and I am truly looking forward to what they will bring to the table. Look out for this beginning July 7th where it will be simulcast on FUNimation's streaming service!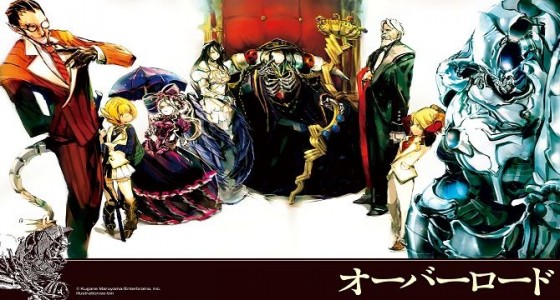 [PV] TV anime "overload" PV first series
---
2. Chaos Dragon: Sekiryuu Senyaku (Red Dragon War)

Episodes: 12
Aired: July 2, 2015 - September 17, 2015
When the guardian dragon of Nil Kamui, a small country in the midst of a territory war between two larger nations, is unleashed, the local population discovers renewed faith. The Red Dragon god may be their ticket to independence and save them from becoming a war torn nation.
The entire series is based on a tabletop RPG game the creators played. After only six days of playing, they had enough material for an anime and light novel series. There isn't much information floating around about this series so far so I'll let the trailer speak for itself since the show looks extremely promising from what can be seen of it and has some pretty heavy staff tied to the creation team including Ryohgo Narita of Durarara fame and Gen Urobochi, the writer for Madoka Magica, Psycho Pass, and Fate/Zero.
"Chaos Dragon" PV first series
---
3. Gate: Jieitai Kanochi nite, Kaku Tatakaeri (Gate)

Episodes: Unknown
Aired: July 4, 2015 - ?
After successfully pushing back monsters that began terrorizing Ginza after a magical Gate appeared, the JSDF decided it best to send some of their own troops through the Gate in order to monitor the situation further and prevent future incidents. The leader of this new group, is none other than Youji Itami who also happens to be a major otaku. Things work in his favor though since this new world is filled with the stuff dreams are made of including busty wizards and elves galore!
Together with his new friends, Youji sets out to learn more about this new world so that peace may be achieved. However, the forces that may be have other plans. In typical fashion, the governments from around the world see this new region as a source of abundance and wish to farm its natural resources as well as gain the magic that is alive within.
Based on a light novel series of the same name, Gate: Jieitai Kanochi nite, Kaku Tatakaeri sounds like an anime with a good mixture of action, adventure, and laughs. I think shounen fans will enjoy this a lot, though it seems to have a more serious tone.
Gate: Jieitai Kanochi nite Kaku Tatakaeri PV
---
4. Rokka no Yuusha (Rokka: Braves of the Six Flowers)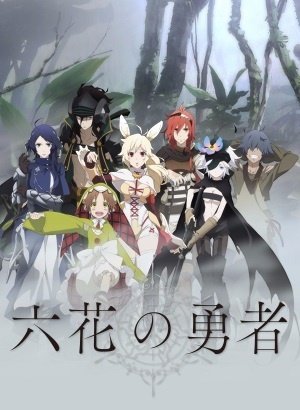 Episodes: 12
Aired: July 4, 2015 – ?
Six heroes have been summoned by Majin, a deity who has recently awakened from his slumber, in order to save the world from darkness. The problem lies in the fact that seven heroes have shown up at the designated meeting place. Faced with a dilemma, the heroes must uncover who the false hero is and whether or not he is an enemy. A boy named Adlet is the prime suspect due to his constant gloating and calling himself the "strongest in the world". Will the group be able to discover who the fake is before he turns on them?
I really enjoy the mystery element of this series and it takes the typical fantasy/action genre and turns it into a game of Clue. I hope the series does more of this as it is quite different from most other anime out there. There is some real promise in this show so be sure to stay tuned!
TV Anime "Rokka of brave" PV ver.0
---
5. GOD EATER

Episodes: unknown
Aired: July 12, 2015 - ?
Celebrating the fifth anniversary of the game with the same name, GOD EATER follows the story of monster hunters, for which the anime is named after, and their unique ability to kill the monsters known as Aragami and use their pieces to create unique weapons called God Arcs. The God Arcs can only maintain two forms, blade and gun form, but after the discovery of a new weapon that can switch between the two seamlessly, things will never be the same.
Fans of the game will be quite pleased as the anime seems to follow the game closely. The visuals look to be quite stunning and have a paint like feel to them. Look for this series to be simulcast on Hulu, and Crunchy Roll thanks to Aniplex America.
TV Anime "GOD EATER" first series PV
---
6. Durarara!!x2 Ten

Episodes: 12
Aired: July 4, 2015 - September 19, 2015
This is the second part of the second season of popular anime Durarara which takes places two years after the event from the first season. The story focuses on the underground dealings of Tokyo's Ikebukuro district and the weird characters that conduct them. The series has multiple plot lines that intersect with one another forming one cohesive story line.
The first season of Durarara has a huge following so those who enjoyed the first season will not be disappointed. The adventures continue on! This series will be simulcast on Hulu and Crunchy Roll for your viewing pleasure.
New July Anime "Durarara!!x2 Ten" Trailer
---
7. Gangsta.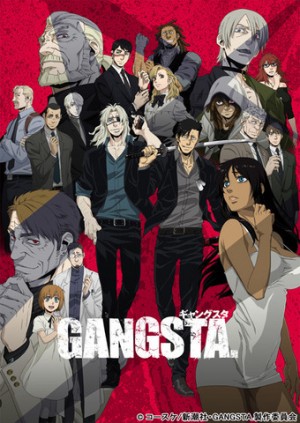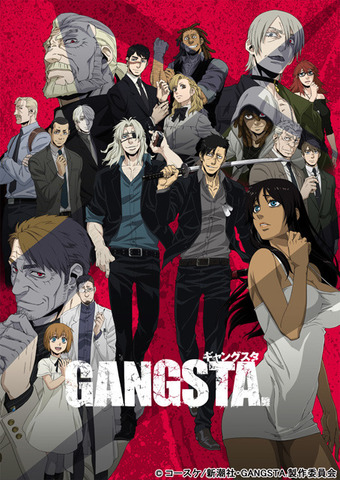 Episodes: Unknown
Aired: July 2, 2015 - ?
In a town full of corruption and crime, two men are willing to take on the jobs too dangerous for others. Called the "Handyman", Nic and Worick are called on by an old friend on the police force to take on a new job. All they have to do is settle a turf war between a new gang and the established mafia in town, and by settle, the cop means shut the new gang down. While the job seems easy, they'll soon learn that they are way over their heads and that there is more at stake than they bargained for.
Those who enjoy gangster drama series will love this. Those who watched and loved Baccano or Gungrave will most likely be interested in this series as it seems to have a fast pace and old school vibe to it. Gangsta will simulcast on Funimation's streaming channel starting July 2nd.
TV Anime "GANGSTA." PV 01
---
8. Dragon Ball Super

Episodes: Unknown
Aired: July 5, 2015 - ?
The highly anticipated sequel to Dragonball Z, Akira Toriyama is at it again creating a new series after Goku's battle with Majin Buu. The Earth has finally settled down and with no more enemies, Goku must find a job in order to support his family. He becomes a raddish farmer while his son, Gohan, becomes engaged to Videl. Despite their efforts from before, another evil lurks and Goku will have to juggle his newfound responsibilities.
The series ties in the two recent movies Battle of the Gods and Resurrection 'F' and has them as two major arcs at the beginning of the series. After Goku is done defeated these villians, the story will progress on to new villains. Shounen fans and those who loved the original series will not want to miss this series.
Dragon Ball Super Trailer 2 (English Sub)
---
9. Gatchaman Crowds Insight

Episodes: Unknown
Aired: July 4, 2015 - ?
This is a continuation of the Gatchaman Crowds anime and takes place a year after the "Tachikawa Incident". The CROWDS system which was formed after extracting Rui Ninomiya's note, has become mainstream and Seitaro Sugayama, the Prime Minister, wishes to back the system. Not everything goes smoothly as there is an organization that disagrees and soon Seitaro is attacked causing further conflict.
Since this is a direct continuation of the previous season, it is a must watch for those who loved the first season. The Gatchaman Crowds series is one of sci-fi, action, and adventure that is easily accessible to those new to the genre. The original Gatchaman made waves in the seventies and I'm glad it's back.
Gatchaman crowds insight opening
---
10. Aquarion Logos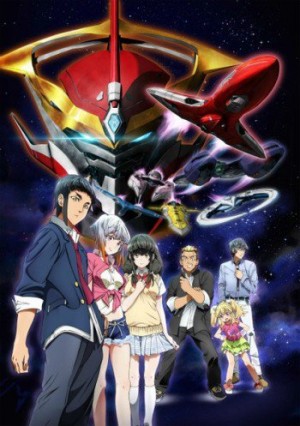 Episodes: Unknown
Aired: July 3, 2015 - ?
Celebrating the tenth anniversary of the Aquarion franchise, Aquarion Logos takes place long after the "Logos World", a world where text has changed the natural flow of human voices defining natural elements, was created. The "Logos World" can no longer handle the intake of "texts" and therefore they become chaotic and out of control. Akira Kaibuki becomes one of a small few who are determined to control the texts via "Creative Voice Power" and restore balance.
Yoko Kano will be writing the music and May'n will be performing which will make the soundtrack absolutely spectacular. Macross Frontier was their last collaboration and due to its massive popularity, a live tour was sparked. Those who love space dramas, mechs, sci-fi, and adventure should absolutely love this series.
[PV] Aquarion Logos first edition promotional video
---
The summer line up is looking super-hot and no one will want to miss the new shows coming out. Between beloved sequels and new content, there is something for everyone and I'm sure most of these will become quite popular. Don't be left behind!
---
---