What You Need to Know:
Sunday's the best day to stay in bed all day and watch anime. Don't take our word for it though, why not try it out yourself! Summer may be here, but it's time for a good ole fashioned streaming chart!
This week we see a lot of people have been shotgunning the spring series because why not? With final episodes being released this week it makes sense!
We are also seeing this week some older shows climb so some people may be taking a trip down memory lane as they rewatch some of their old favorites. What are you watching this week? Are you excited for summer? Let us know! Also note: there is a cartoon on this chart. Japanese fans seem to love a certain western cartoon so we will be posting it on this chart, but recognize that it is not anime, but a cartoon. Thanks for understanding!
---
Netoge no Yome wa Onnanoko Janai to Omotta?
Re: Zero Kara Hajimeru Isekai Seikatsu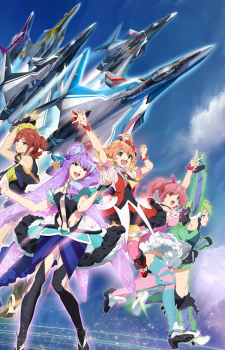 JoJo's Bizarre Adventure Diamond is Unbreakable
Assassination Classroom 2nd Season
Bakusou Kyoudai Let's & Go!! WGP
Himitsu no Akko-chan 3rd Season
New Inital D the Movie Legend 3: Half Awake, Half Asleep
Source: Anime Anime via Video Market
We have a lot of haikyuu in the news today... woah. And Adventure time is here. I really never thought that a cartoon would land on an anime streaming chart. The West separates them but the East aka Japan clearly does not...
Fans are everywhere you could say! But I am a bit surprised to see Netoge take over Re:Zero!
[ad_dfp position="bottom1" unit_pc1="true" unit_pc2="true" unit_sp1="true" class="mt40"]