What You Need to Know:
We may be having crazy storms all over the world right now, so shut them out with a good dose of anime! Welcome to the Sunday streaming charts straight from Japan!
Just to let those who are new in on everyting, this chart comes from Video Market, a popular streaming site in Japan much like Netflix or Hulu in the west. Boasting over 120000 titles, it is a good indicator of what is popular and what is not.
Last week, we had Zootopia invade the chart because Japan does not make a distinction between "anime" and "cartoons/western animation" so will it be here this week? It also seems that giants Macross Delta and Re:Zero might be losing their popularity!? Check it out below!
---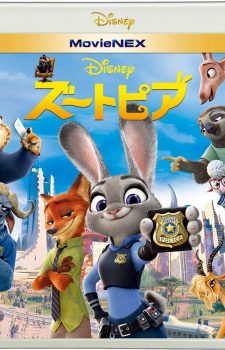 Re: Zero Kara Hajimeru Isekai Seikatsu
Nejimaki Seirei Senki: Tenkyou no Alderamin
Source: Video Market
wa.... Zootopia is up to #1?!? What is going on in Japan! Have we finally seen my waifu Rem and RE:Zero peak in popularity? This is not okay!
Heyyyyyy Sword Art Online is here too! yay! I am a-ok with that. Zestiria is on the rise too! Sorey is so handsome!
[ad_dfp position="bottom1" unit_pc1="true" unit_pc2="true" unit_sp1="true" class="mt40"]