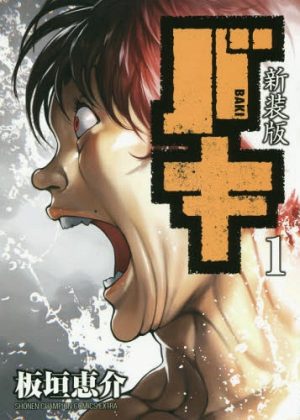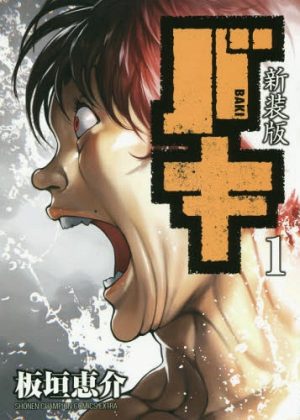 Baki 2nd Season

Genre:
Action, Sports, Shounen
---
---
---
Studios:
TMS Entertainment
Official Images / Key Visuals
Synopsis
This is the Second Season of Baki (Grappler Baki)
Baki Hanma is one day summoned by Mitsunari Tokugawa. You see, Baki has taken time off from something. That something is an underground martial arts tournament where many, many individuals have engaged in a life or death struggle over and over again. It just so happens that Mitsunari is the head organizer of it. When Baki arrives, Mitsunari lets him know that five of the most brutal death row inmates have all escaped from prisons all over the world leaving behind the same phrase 'I want to know defeat'. Mitsunari then tells him that they have all conspired to head towards Tokyo where the two of them are...
Characters & Voice Actors List
Baki Hanma

Voice Actor: Nobunaga Shimazaki
---
Baki has struggled through many life and death experiences, and the 18 year-old is the current underground arena champion. In order for him to overcome his father who is the 'strongest above ground', he continues to participate daily in fierce fighting.
Dorian

Voice Actor: Banjou Ginga
---
Dorian has returned alive after supposedly having his death penalty sentence carried out at an American prison . He was able to escape prison by killing both prison guards and a priest.
Doyle

Voice Actor: Takehito Koyasu
---
DDoyle does not seem to be bothered at all by the fact he's sentenced to the electric chair. He conspired with a pilot on the outside and was able to escape from his prison in Great Britain.
Sikorsky

Voice Actor: Kenjirou Tsuda
---
Sikorsky escaped from a prison in Russia. Using his overwhelming physical prowess, he is able to climb up and down vertical walls making use of the smallest crevices.
Spec

Voice Actor: Chafurin
---
Spec has escaped from an American prison that is on the ocean floor. He boasts of his superhuman heart and lungs which allow him to hold his breath for up to five minutes.
Ryuukou Yanagi

Voice Actor: Issei Futamata
---
Ryuukou has escaped from a prison in Japan. He has a small figure, but he is referred to as the 'deadly poison user' feared even by fellow convicts.
Other Title
Grappler Baki
Adaptation

Manga


Main Staff

Original Creator: Keisuke Itagaki
Director: Toshiki Hirano
Series Composition: Tatsuhiko Urahata
Character Design: FujioSuzuki
(Credit Honey's Anime when you use our description.)
---