What You Need to Know: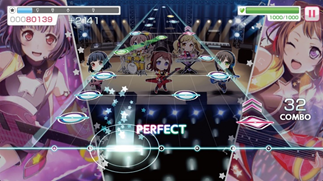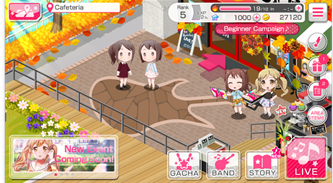 The fabulous folks at Bushiroad are excited to bring fans of BanG Dream! another mobile game to enjoy, this time for fans in the west! The English verison of BanG Dream! Girls Band Party! is scheduled for a Spring 2018 release for iOS and Android devices!
The game has been awarded "App Store Best of 2017 – Top Game Ranking", and "Google Play Best of 2017 – Grand Prize for Players' Choice Game and Attractive Game" in Japan, and has been highly anticipated by the global audience. Pre-registration for the English version begins today on the website.
With simple controls, "BanG Dream! Girls Band Party!" is an exciting rhythm game that is easy to pick up. As well as having many original songs to play, fans of Japanese animation will be delighted to find many covered versions of popular anime songs such as "Silhouette", "Butter-Fly", "Guren no Yumiya", and "Soul's Refrain". One unique function of the game is the completion of songs together with a maximum of 5 players through the "Multi Live".
The popular game is part of a mixed media franchise titled "BanG Dream! Project". The project consists of elements such as comics and live performances by voice actresses of the corresponding characters and original animation. For those wondering, the original animation revolves around the protagonist Kasumi Toyama and the exciting journey she embarks on when she forms a band named "Poppin'Party" with four of her friends. If you want to catch more BanG Dream action then be sure to check out Crunchyroll or HIDIVE!
Source: Official Press Release
Official Trailer
BanG Dream! Girls Band Party! English Trailer

---
YES! YES! I LOVE BANG DREAM! I'm so happy for this announcement that it's coming to the west!
This is definitely one of the more exciting bits of news I've come across this week! YAHOOOO!
---