What You Need to Know:
music.jp released its weekly viewing rankings for its anime section.
To our surprise, One Punch Man scored most watched demonstrating a significantly different outcome to another ranking from Docomo Anime Store. In 4th place stands Disney's Inside Out which began streaming this month.
See the most watched anime below!
---
Top 10 - Top 6
---
10. Angel Heart
9. AntiMagic Academy 35th Test Platoon
8. New Initial D the Movie Legend 2: Racer
7. Ushio to Tora
6. Noragami Aragoto
---
Top 5 - Top 1
---
5. Dragon Ball Z: Resurrection 'F'
Synopsis
Frieza is revived by two evil villains. He brings back his whole army with him. After training for four months in hell Frieza is now stronger than Mystic Gohan in his first form.
(Source: ANN)
4. Inside Out
Synopsis
After young Riley is uprooted from her Midwest life and moved to San Francisco, her emotions - Joy, Fear, Anger, Disgust and Sadness - conflict on how best to navigate a new city, house, and school.
(Source: IMDB)
3. Haikyuu!! 2
Synopsis
Inspired after watching a volleyball ace nicknamed "Little Giant" in action, small-statured Shouyou Hinata revives the volleyball club at his middle school. The newly-formed team even makes it to a tournament; however, their first match turns out to be their last when they are brutally squashed by the "King of the Court," Tobio Kageyama. Hinata vows to surpass Kageyama, and so after graduating from middle school, he joins Karasuno High School's volleyball team—only to find that his sworn rival, Kageyama, is now his teammate.
(Source: MAL)
2. Gintama°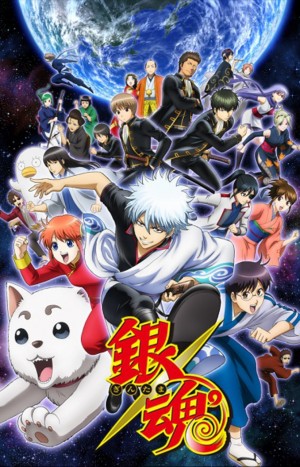 Synopsis
Gintama is back and better than ever! Featuring aliens, time clocks, and the fondling of breasts! Gintama is an anime based around humor and references, It shall blow your mind with questions of how it has not gotten copyright strikes! Now prepare for the 4th wall to be broken, and to cry your eyes out in laughter at the not-so-organised story of a Silver Haired Samurai and his incredible life in the city of Edo!
(Source: MAL)
---
And First Place Goes to...
⇣
⇣
⇣
⇣
⇣
⇣
1. One Punch Man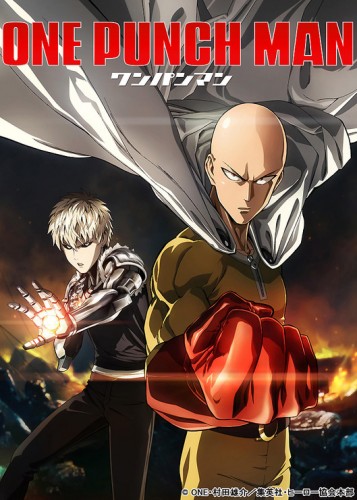 Synopsis
In this new action-comedy, everything about a young man named Saitama screams "AVERAGE," from his lifeless expression, to his bald head, to his unimpressive physique. However, this average-looking fellow doesn't have your average problem... He's actually a superhero that's looking for tough opponents! The problem is, every time he finds a promising candidate he beats the snot out of them in one punch. Can Saitama finally find an evil villain strong enough to challenge him? Follow Saitama through his hilarious romps as he searches for new bad guys to challenge!
(Source: VIZ Media)
Source: T-SITE
---
I guess people are starting to realize how good One Punch Man is!
I'm looking forward to Saitama meeting Tatsumaki-chan!
[ad_dfp position="bottom1" unit_pc1="true" unit_pc2="true" unit_sp1="true" class="mt40"]