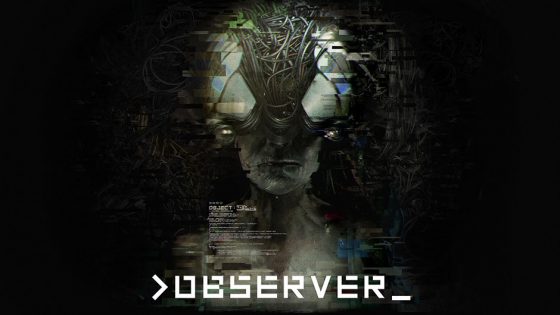 What You Need to Know:
Aspyr Media and Bloober Team have quite arguably created a game that may redefine the sci-fi psychological horror genre. Play as Detective Daniel Lazarski, a neural detective given the authority to hack and invade suspects' minds. Featuring cyberpunk legend Rutger Hauer (Blade Runner), >observer_ is a first-person psychological horror experience that focuses in on a dark, dystopian vision of the future.
With many critically acclaimed reviews already coming from every direction, it's quite assuring that >observer_ will retain it's positive reception for a long time. Many are already claiming that it may receive nominations for Game of the Year, and we're not surprised by that.
Only on Chrono.GG, players who purchases >observer_ on PC, will receive a copy of Layers of Fear, Bloober Team's 2016 masterpiece of horror, for free. Additionally, all players who own Layers of Fear in their Steam library will automatically receive a 20-percent discount when they purchase >observer_. This offer is valid until August 29. >observer_ is available on PC, PS4, and Xbox One for $29.99.
Source: Official Press Release
About >observer_
>observer_ introduces players to a frightening concept: How would it feel if your fears could be weaponized against you? Det. Daniel Lazarski is an "Observer"; part of a corporate-funded, specialized police unit with full legal clearance to tap directly into a target's mind via neural implant. A cryptic message from your estranged son sets you on a journey to the drug-ridden Class C slums of Krakow, Poland. As you hack into the minds of criminals and victims alike to uncover the truth of the mysterious communique, you are forced into a surreal landscape of the resident's darkest fears.
Key Features
Hack into the twisted minds of criminals and their victims as you traverse a surreal landscape, uncovering meaning behind imagery.
Unique cyberpunk setting, as players find themselves in 2084 AD, Krakow, Poland.
Genre-defining "hidden horror" gameplay in an unsettling, dark atmosphere, emphasizing a deeper, primal terror over jump scares.
Exercise your morality by making difficult choices in the futuristic slums, where the law is what you make it.
Official Trailer
OBSERVER Launch Trailer

---
This game looks sooo cool! I want to do some investigating!
I love me some sci-fi horror!
---