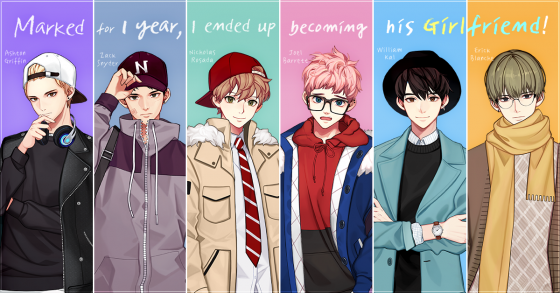 What You Need to Know: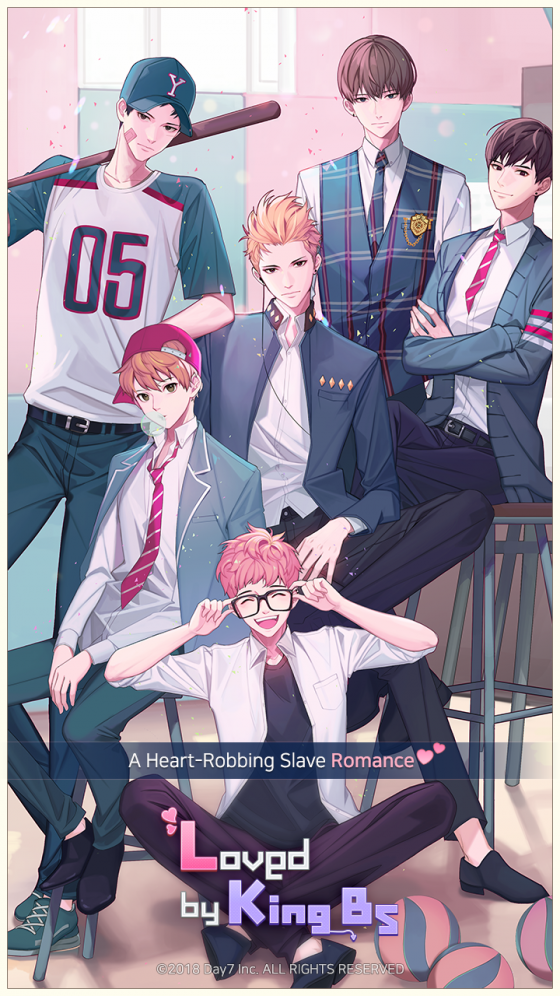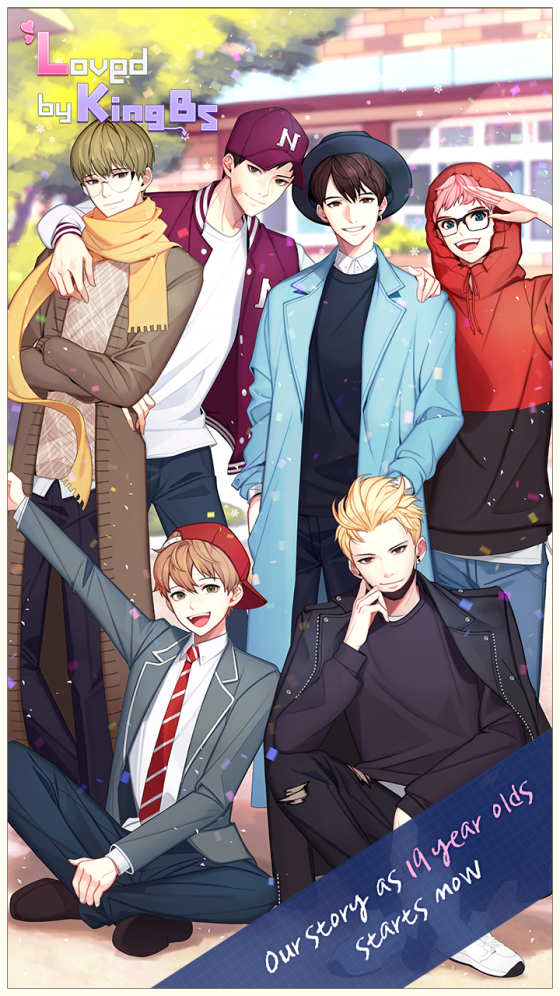 Last time, Honey's Anime brought you coverage on Day7's latest otome game, Marked by King B's, and many of you showed great interest in the title! Well we're now proud to announce the follow up to the popular otome title, "Loved by King Bs", which is available NOW on iOS and Android devices!
Loved by King Bs comes fully loaded with brand new content, as well as updates which is the most the series has ever seen!
Be sure to scroll down below for a list of new features, along with a quick backstory to get your heart racing!
Source: Official Press Release
Background Story
I only 'pretended' to be his girlfriend,
but I ended up becoming his real lover.
I thought my life has turned upside down after getting marked by them,
but unexpectedly, they are the ones who markedly changed because of me.
Seventeen, eighteen, and then twenty-year olds now…!
What has happened to us?
A continuation from the romantic ending of Marked by King Bs, the MC becomes one of the notorious King Bs' girlfriend after being marked for a year. Loved by King Bs takes places 2 years later and shows how the MC tries to adapt to her new environment as a newly enrolled university student.
The struggle to balance her relations between her high school sweetheart, the King Bs and new friends from the university. Plus, an unexpected encounter of a green-haired guy! What choices will she make in order to survive her university life?
New Features
New male character. Total of 6 routes are now available!
Items, wallpapers and furniture to decorate the MC's room.
'Summoner tix' to invite a King B to the main page.
Free 'Daily Gacha' to win items, special costumes and summoner tix.
Free collectible chibi version of characters and mini story, Marked by Kinder Bs.
18 and 19 Albums, which allows the players to find out what happened during those 2 years in high school until they graduated.
Additional illustrations and mini illustrations are available.
---
Oh my goodness! Good things just keep happening to me! I NEED THIS GAME!
I want the guy in the green NOW!
---