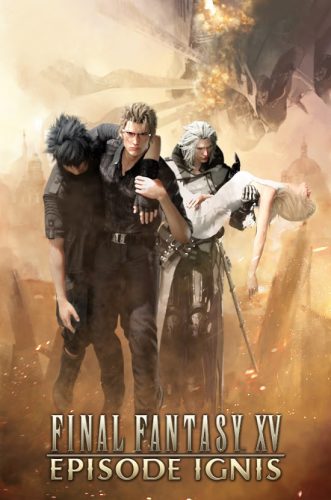 What You Need to Know:
FFXV fans should be excited about this one as Final Fantasy XV: Episode Ignis, is slated for release on December 13th! The newest DLC episode allows players to experience a brand-new storyline from the perspective of Ignis, featuring new music from legendary composer Yasunori Mitsuda (CHRONO TRIGGER®, CHRONO CROSS®, Xenogears®).
FINAL FANTASY XV Episode Ignis is available on December 13 as a standalone package for $4.99 through the Xbox Games store or the PlayStation Store. The episode is also available as part of the Season Pass which can be found on either store!
For a quick look at the trailer be sure to scroll below! We're pretty excited for an entirely brand new experience and we hope you are too!
Source: Official Press Release
Official Trailer
FINAL FANTASY XV: EPISODE IGNIS Trailer

---
Another adventure unlocked! Yahoo! Keep em coming Square Enix!
I certainly know where my money is going for the holidays!
---