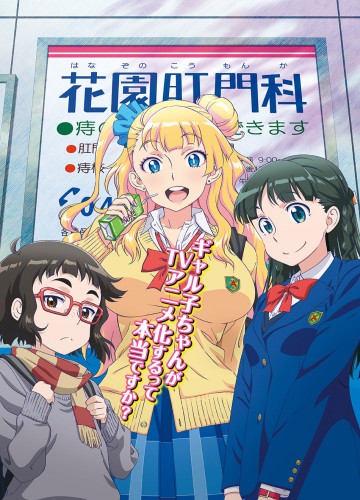 Welcome back to another list that we have for you this week. Sometimes short anime, like the ones where you can watch the whole series in 1 hour, feel too short. I mean, come on! Three minutes an episode makes it a bit hard to get into the series. Well, what if you had double that time or more? Today, we are going to look at seven more shows where, you literally need less than 2 hours to watch them all. There is no ranking of the shows, but rather in the length of time that they are. Enjoy!
---
7. Haitai Nanafa

Genres: Supernatural, Comedy
Episodes: S1(13) + S2(13) = 26
Total Running Time: 78 minutes
This one blends supernatural with reality which is something not often seen in short anime. Nanafa Kyan is a little girl who lives in Okinawa. She lives together with her grandmother, older sister, and younger sister who has the ability to see the supernatural. One day, Nanafa sees a seal fall off of a tree and three spirits come out of it. Then, as the days pass, more and more spirits begin to appear. Nanafa has to hilariously balance this and more, all while helping out at Kame Soba, a soba shop run by her grandmother. Suddenly, Nanafa's life has become a lot more hectic. It's sure to make you laugh.
---
6. Sekkou Boys

Genres: Idol, Comedy, Parody
Episodes: 12
Total Running Time: 84 minutes
Whenever people complain that idol anime, be it male or female is overrated and beaten to death, I always point them to this Winter 2016 show. Sure, the market is saturated with idol anime, but this was made by someone to point out how ridiculous idol anime can be. Miki has somehow landed a job at an entertainment company being a manager! She walks into a stern meeting on day one and then is introduced to the upcoming male idol unit she will be representing. They are known as Sekkou Boys and are St. George, Mars, Hermes, and Medici! The thing is… that these "boys" are actually marble busts of the actual historical and mythological figures?! With big plans and dreams, they plan to break into the market with their various personalities, but with no bodies and just being marble slabs, are they more than just art? Bonus: If you know Japanese, they make terribly hilarious puns about rocks.
---
5. Uchuu Patrol Luluco (Space Patrol Luluco)

Genres: Action, Comedy, Sci-fi
Episodes: 13
Total Running Time: 91 minutes
Uchuu Patrol Luluco from Studio Trigger tells the story of Luluco, who lives with her father in a place called Ogikubo in space. There, humans as well as aliens live in this unique space setup. Luluco just wants to fit in and be normal. That is until her father becomes a solid block of ice! She tries to help but ends up braking the block so she runs to the police for help. The police agree, but they need her to start working for the Space Patrol as a part-timer to help crack down on crime in her area. The thing is though, is that when she transforms, it is horribly embarrassing for her in front of her crush Alpha. Sometimes, life just is not easy when you are a rookie cop cracking down on small cases of crime while transforming in space.
---
4. Hacka Doll The Animation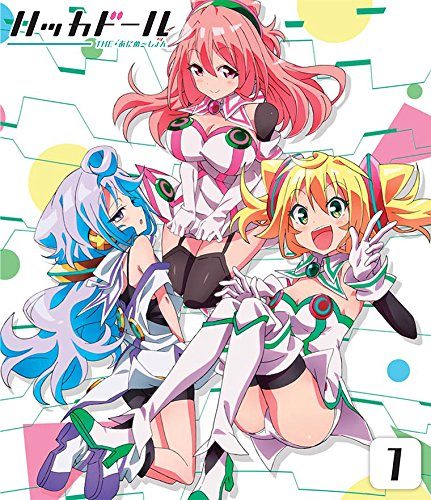 Genres: Sci-fi, Comedy
Episodes: S1(13) + SP(2) = 15
Total Running Time: 93 minutes
Having an issue with something? No worries, there is an app for that! That's something we hear often, but what if there really was an app for everything? Well in Hacka Doll, there is. Simply load up the app and boom! A girl will appear, known as a Hacka Doll, to help you customize and fix whatever your issue is. There are three dolls ready for dispatch at this time. #1, the personal entertainment doll, #2, the anime expert, and #3 the smart otaku. These three dolls are dispatched to help, but can they actually do it? Well………kinda! Get ready to laugh with this one.
---
3. Mahou Shoujo Nante Mou Ii Desukara!

Genres: Magical Girl, Comedy
Episodes: S1(12) + S2(12) = 24
Total Running Time: 96 minutes
Yuzuka Hanami is your all-around average anime girl. Her father works obscenely long hours and her mother is almost never home. When she is walking home one day, she sees this thing with wings foraging through the trash. It introduces itself as Miton and tells Yuzuka that she is now a magical girl. Not really having a choice as she was just randomly selected, she agrees and decides to transform… into a very skimpy bathing suit?! Miton explains that she can now control water. Having second, third, and fourth thoughts, she slowly begins to accept Miton, her perverted guide, as he teaches her how to be a magical girl.
---
2. Tonkatsu DJ Agetarou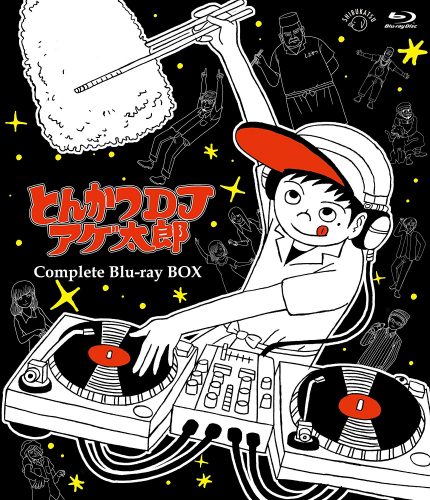 Genres: Comedy, Music, Shounen
Episodes: 12
Total Running Time: 109 minutes
10/10 the best animated series you will ever see. Agetarou Katsumata lives with his family in Shibuya. He works at his family's tonkatsu restaurant, and much to the chagrin of his father, Agetarou really likes music. On a delivery one night, he happens to get invited into a club as thanks. He realizes his true calling, the sounds of a tonkatsu restaurant are not that different from that of a club. His dream? To meet the famous American DJ: Big Master Fly. Working towards that dream, he gets the offer to cover a gig at the club! Under the guidance of DJ Oily, who really likes oily food, Agetarou will step into the unknown new world of DJing! The bgm too is awesome. This one is sure to make you laugh a bit while making you want a katsu for a meal.
---
1. Oshiete! Galko-chan

Genres: Slice of Life, Comedy
Episodes: S1(12) + OVA(1) = 13
Total Running Time: 112 minutes
When you look at them Galko, Otako, and Ojou are three girls from three very different walks of life. Galko has bright blond hair, an ample chest a few buttons away from bursting open, and acts like a gyaru. Then you have Otako, a girl who dresses rather drab and is a total otaku. Finally, there is Ojou, a young lady of fine stature. These three girls are actually friends! Galko, contrary to her exterior, is friendly and inquisitive, Otako is rather saucy and sarcastic, and Oujo, while sweet and pure, is really bad at delivering her thoughts and says the worst things at the worst times. These three girls, sometimes along with the help of the boys around them, talk about urban myths, makeup, puberty, anime, and more. All for our hilarious viewing pleasure. One thing is for sure, someone is bound to speak their mind quickly and honestly. The only one ever getting uncomfortable is Galko herself sometimes!
---
With that, our list comes to a close. Again, the shows are not ranked other than in the order of how long they are. With that being said, be sure to check them all out! Let us know what your favorite short anime is too!
---