Gate: Jieitai Kanochi nite, Kaku Tatakaeri - Enryuu-hen

---
Genre:
Action, Adventure, Fantasy, Military
---
Airing Date:
January 9, 2016
---
Synopsis
The second cours (season) of Gate: Jieitai Kanochi nite, Kaku Tatakaeri.
It happened on a fateful, seemingly uneventful day in August.
A gate to another world appeared in Tokyo's Ginza district without warning.
The Ground Self Defence Forces advance through the gate to the "special region" after repelling the invading monster forces which poured out from the gate.
Leading the Third Recon Unit, Itami, an otaku SDF 2nd lieutenant, is carrying out recon in the "special region" when he encounters a fire dragon attacking a village. Having saved a beautiful elf who survived the calamity, his relations with the people of this world deepen.
How will Itami see this new world, as he combats its monsters and interacts with its people? The gate to this epic fantasy tale is being forced open!
Characters & Voice Actors List
Youji Itami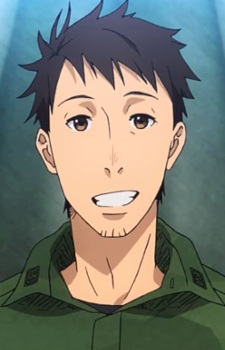 Voice Actor: Junichi Suwabe
---
He's an otaku SDF officer who loves his doujinshi. He is deployed to the "special region" beyond the gate as the commanding officer of the Third Recon Unit.
Tuka Luna Marceau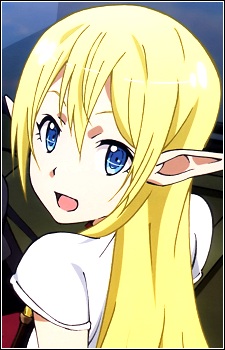 Voice Actor: Hisako Kanemoto
---
She's the sole survivor of the elf village which was attacked by the fire dragon. She was rescued by Itami's unit when they came across the village while surveying the area.
Lelei la Lalena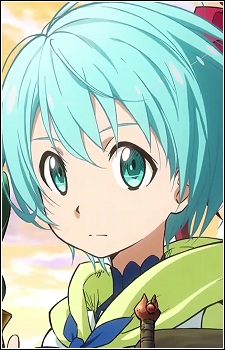 Voice Actor: Nao Touyama
---
Studying magic under the tutelage of a sage from Coda Village, she is a young female sorcerer. She shows little emotion, but has a brilliant mind.
Rory Mercury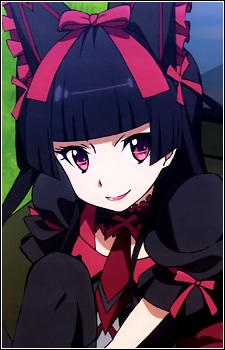 Voice Actor: Risa Taneda
---
She's a demi-goddess who is an apostle of the dark god Emroy. Clad in black gothic priestess clothing, she wields a giant halberd as a weapon.
Other Title
GATE(ゲート)自衛隊 彼の地にて、斯く戦えり「炎龍編」; Gate: Thus the JSDF Fought There! Fire Dragon Arc
Airing Info

Legal Streaming:

Theme Songs

Opening Song: GATE II: Sekai wo Koete by Kishida Kyoudan & The Akeboshi Rockets
Ending Song: Itsudatte Communication by Tuka (Hisako Kanemoto), Lelei (Nao Touyama), Rory (Risa Taneda)

Adaptation

Light novel


Main Staff

Original Creator: Takumi Yanai
Director: Takahiko Kyogoku
Series Composition: Tatsuhiko Urahata
Character Design: Jun Nakai
Animation Director: Jun Nakai
Sound Director: Yukio Nagasaki
Music: Yoshiaki Fujisawa
(Credit Honey's Anime when you use our description.)
---