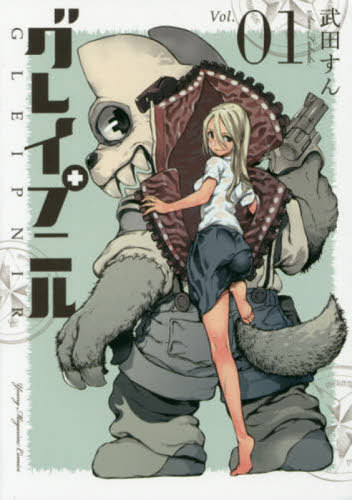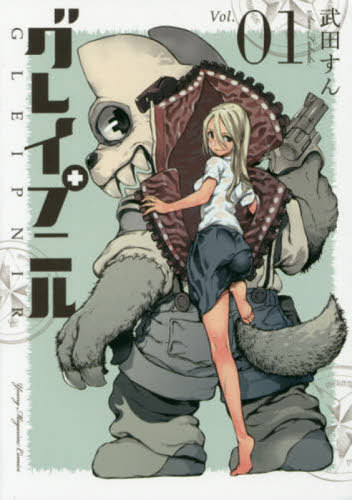 GLEIPNIR

Genre:
Action, Mystery, Supernatural
---
---
Official Images / Key Visuals
Synopsis
"Why do I change into such an appearance...?"
Shuichi Kagaya is a boy with a troublesome ability "to turn himself into a stuffed doll."The encounter with Kurea, a mysterious girl who was lured by his ability, and the changes occurring around him, destroy Shuichi's ordinary life. "Bakemono" (monsters) continue to attack Shuichi with the same ability as him.
To look for the "coin" which can cause a catastrophe, Shuichi and Kurea become involved in the competition between Bakemonos, and explore their fate together...!
Characters & Voice Actors
Shuichi Kagaya:
Natsuki Hanae
The protagonist of the anime and is 3rd-year in high school. He has an acute sense of smell, and can turn into a stuffed doll version of a dog.
Kurea Aoki:
Nao Toyama
Looking for her older sister, Erena.
Alien:
Takahiro Sakurai
Stays at the vending machine near the bankrupted love hotel.
Erena Aoki:
Kana Hanazawa
Kurea's sister.
Theme Songs

Opening Song: "Altern-ate-" by H-el-ical//
Ending Song: "Ame to Taieki to Nioi" by Mili

Main Staff

Original Creator: Sun Takeda
Director: Kazuhiro Yoneda
Series Composition: Shinichi Inozume
Character Design: Takahiro Kishida
Animation Director: Noriyuki Imaoka, Takao Maki
Sound Director: Yukio Nagasaki
Music: Ryohei Sadaka
(Credit Honey's Anime when you use our description.)
---