Despite all the craziness going down in the world—and there has been plenty this year—anime has continued to bless us otaku! There was a multitude of new anime—and sequels—that released and we know many of you couldn't watch them all! For those who possibly missed out on some spectacular shows, we here at Honey's Anime have you covered! Dive into our list below for some truly amazing spring 2020 anime you might have skipped on.
5. Gleipnir

Episodes: 13
Aired: April 2020 – June 2020
At first glance, Gleipnir screams bizarre and when you enter the first episode you realize this indeed a strange series. Even with all the oddness, though, Gleipnir gave us some goosebumps while watching thanks to its amazing art style, brutal fights, and unique story. While Gleipnir had some ups and downs, it was a breath of fresh air for the spring 2020 anime season due to its originality. Great monster fights, some ecchi, and a rather intriguing plot of alien proportions are just a few things you can look forward to if you dive in Gleipnir!
---
4. Yesterday wo Utatte (Sing "Yesterday" for Me)

Episodes: 12
Aired: April 2020 – June 2020
When one graduates from college, a lot of mixed emotions occur. You'll begin to wonder what you want to do next and sometimes finding that answer can be quite a challenge. Add to the trials and tribulations of falling in love with someone out of your reach and the problems only mount. That's what makes Yesterday wo Utatte so compelling. The dilemmas main-man Rikuo Uozumi encounters feel relatable for many of us here at Honey's Anime and the same can be said of the other characters such as Shinako Morinome and Haru Nonaka. Yesterday wo Utatte tugs at your heartstrings as you find yourself immersed in Rikuo's plight and for those reasons, we know many of you will love this show immensely!
---
3. Kaguya-sama wa Kokurasetai? : Tensai-tachi no Renai Zunousen (Kaguya-sama: Love is War Season 2)

Episodes: 12
Aired: April 2020 – June 2020
Fans of Kaguya-sama no doubt were excited to hear that a second season released in spring 2020 but we did notice some fans—and newcomers—not discussing the second season! Once more, we join our strange duo who try to win the war of love against each other. Kaguya-sama wa Kokurasetai? : Tensai-tachi no Renai Zunousen made us laugh constantly with the ridiculousness Kaguya and Miyuki deliver every episode. If you missed out on this hilarious second season, we recommend fixing that as soon as humanely possible!
---
2. Arte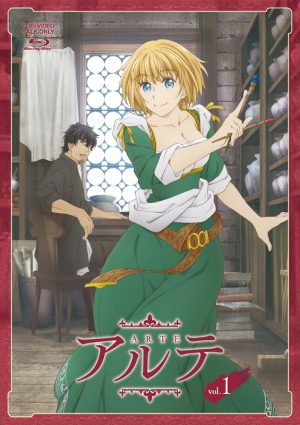 Episodes: 12
Aired: April 2020 – June 2020
In modern culture, women have proven themselves in numerous fields such as technology, art, literature, and so forth. Nowadays, being a woman doesn't mean your challenges are any less than the past but opportunity is easier to find for those who aim to the stars. Arte is a series that reminds us of the challenges women faced in the 16th century as our main lead—named adeptly Arte—struggles to find recognition as an artist of the female persuasion. Arte struggles despite her high-class background until she meets a male artisan—Leo—who sees potential within her and wishes to mold it further. Arte's journey is rife with drama and a tinge of romance, making it a remarkable historical anime that has fallen under the radar. We fully recommend Arte for those who desire a historical anime that is both engaging and motivating!
---
1. Kakushigoto

Episodes: 12
Aired: April 2020 – June 2020
Parents struggle often to keep their work lives away from their family but in the case of Kakushi Gotou, the concept goes a bit further. As a mangaka, Gotou is adept at creating some rather lewd content and this means he fears his daughter—Hime—may discover his works. Kakushigoto is both a comedy that delivers some laughs, usually at the expense of Gotou, while also being quite realistic due to Gotou being a single dad. We were amazed Kakushigoto was quite under the radar this spring 2020 anime season and highly recommend you check out this heartwarming comedy!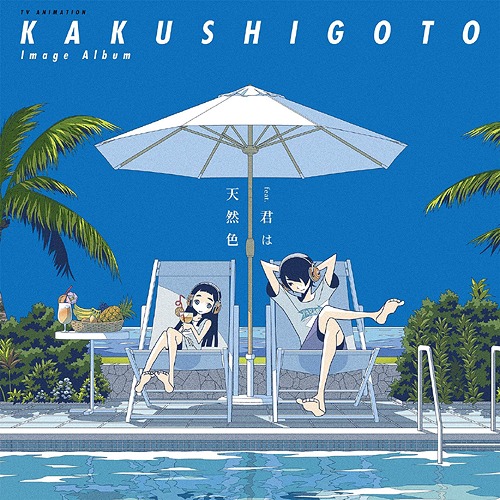 ---
Final Thoughts
Summer has taken over the spring 2020 anime season but these shows haven't faded from existence yet! We highly recommend checking out the series we named above for some great gems hidden in the sea of anime. Have you seen any spring 2020 anime that we should have included in our list? Comment below to let us know! For even more lists like this one, keep stuck to our incredible hive here at Honey's Anime!
---