What You Need to Know:
PQube is excited to announce that Guilty Gear Xrd REV 2, the latest instalment in Arc System Works' legendary Guilty Gear series, is coming to PlayStation 4 and PlayStation 3 in Europe on May 26, 2017.
REV 2 is the return of the gold standard of 2D fighting games - the gorgeous and technically sublime Guilty Gear Xrd. New characters join the fray in REV 2, with the inclusion of Baiken, a long-time fan favourite, and Answer, playable for the first time in Guilty Gear.
Guilty Gear Xrd REV 2 will be available as a stand-alone physical release for PS4 and digitally for PS4, but it will also be available as a digital upgrade via PSN for Guilty Gear Xrd -REVELATOR- for both PS4 and PS3. Arc System Works promises Guilty Gear Xrd REV 2 is the perfect fighting game for genre newcomers.
It will also feature new moves, rebalanced cast, new stages and revamped online functionality. In addition to the critically acclaimed Stylish Type control system, Guilty Gear Xrd REV 2 will set a new standard for fighting game accessibility.
Source: Official PQube Press Release
Guilty Gear Xrd REV 2 - Screenshots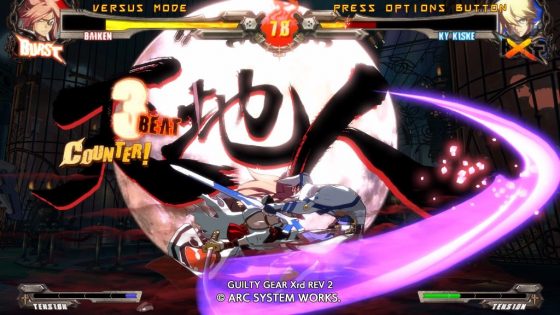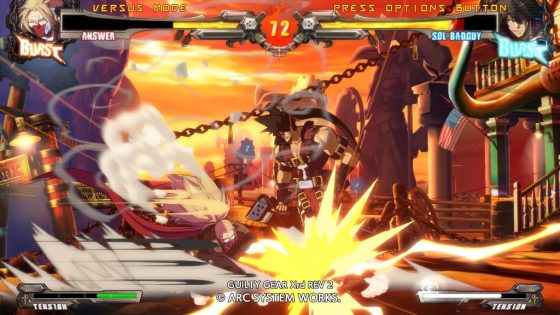 Guilty Gear Xrd REV 2 Reveal Trailer

---
Oh boy! I can't wait to get my hands on Baiken and try her out! Need to refresh my Guilty Gear combo memory!
I haven't really dabbled much with fighting games, but this one certainly has spunk and appeal. Plus the soundtrack is super charged!
---