What You Need to Know: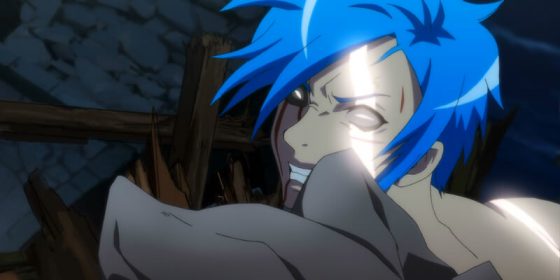 Now this is some big news for those who are following the anime scene heavily, so we hope you tune into this one. Indigo Ignited is a new anime that's been produced by Albuquerque locals David Pinter and Samuel Dalton, which is based off of their original comic book series. The awesome part about this is that the series has been picked up by a Japanese studio named D'ART Shtajio Production, and so we can definitely expect a lot of quality implemented into the series to make it successful.
Indigo Ignited is Directed by Henry Thurlow, Art Direction by Arthell Isom, Animation Direction by Asuka Tsubuki, Character Designs by Rejean Dubois, Production Coordination by Reuben Lack, Audio Engineering by Jonah Scott, Storyboards by Yoshiharu Ashino and Musical Composition by David Butler.
If all of this has enticed you in some way then be sure to check out the first pilot episode below! For a brief synopsis of the story be sure to scroll down and check it out. Let us know what you think of Indigo Ignited in the comments section! We're excited to see how everything turns out!
Source: Official Press Release
Synopsis
Indigo Ignited is a post-apocalyptic dark fantasy anime that follows Kieran, the last of an extinct race, able to manipulate the flow of gravity in order to preserve a broken world at war. The Pilot Episode follows the story arc of the town of Annalise, ruled by a conniving Indigo hunter from the past; The Alderman. The Alderman bestows masks upon his townsfolk in order to control their thoughts and emotions, believing this to be the purest form of existence. Captured, Kieran is coerced into submitting his powers to sustain a dark utopia, ruled by a madman.
Official Episode
Indigo Ignited: Official Pilot

---
Whoaaa! The art style reminds me of Ao no Exorcist! I need to put this on my watch list when it drops!
I like Kieran's backstory, seems dark but really intriguing. I want to know more now!
---