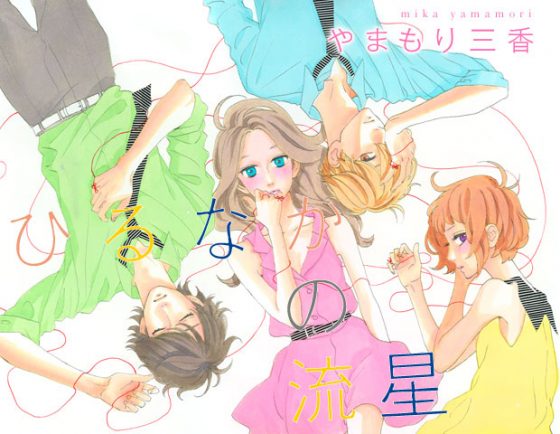 What You Need to Know:
A couple of weeks ago we brought you the news that shoujo manga Hirunaka no Ryuusei would be getting a live-action movie adaptation.
Now, the main three cast members have been revealed. Heroine Suzume Yosano will be played by Mei Nagano, teacher Satsuki Shishio will be played by Shohei Miura, and classmate Daiki Mamura by GENERATIONS from EXILE TRIBE's Alan Shirahama.
An in-character visual of the three has also been released - check it out below!
Source: Natalie
---
Yess Shouhei Miura is perfect for sensei! But... Alan Shirahama doesn't suit Daiki at all...
I think they all look the same age... Isn't the teacher supposed to be older than the students?!
---