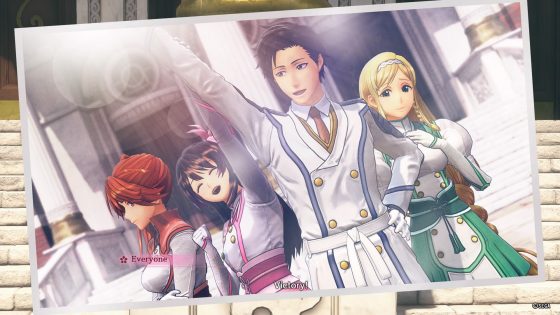 Japan has been predominantly known around the world for its sub-culture pertaining to anime, gaming, manga, and the otaku universe as a whole. However, Japan has quite the illustrious history, spanning as far back as the early Jomon periods and since then, the country continues to thrive and evolve. There are many terms in Japan that perhaps not a lot of fans in the west are familiar with, and today we'd like to dive a little deeper to help share the cultural diversity that makes Japan beautiful. Sakura Wars is a well-known franchise within Japan, making its debut on the Sega Saturn back in 1996 as a tactical RPG, and has a somewhat niche following around the world. As you'll see once you dive into the latest title for PlayStation 4, a lot has definitely changed as the game feels more action-oriented, but still maintains the charm and authenticity of not only the characters within the game but the cultural aspects as well. The term Bromide will often make its appearance and you're likely going to ask yourself, what is Bromide exactly? And how does it correlate to Japan's history? Sit tight because you're about to find out!
Bromide's Cultural Stamp on Japan

When you google the term Bromide alone, you're likely to come across a very scientific definition that's likely going to have you scratching your head in bewilderment. However, if you look up Bromide Japan you're likely to find a few sites that explain the term in some detail. Bromide or Promide (ブロマイド・プロマイド) is a type of photograph that is sold commercially at events like stage performances, which feature Geisha, singers, famous actors, and more. It's like a self-portrait of the individual that fans can purchase at vendors around the venue, and take them home as a collection to treasure their favorite idol. Think of baseball cards for kids, but more for the older audience. The term itself derives from the Bromide paper used when creating the photograph, but oftentimes the term is widely used regardless of whether Bromide paper was used or not.
It all started back in 1921 when companies began selling photographs under the name Promide. One company, in particular, Marubell Company, sold the actual paper as Bromide but then started marketing the photographs as Promide. Eventually, it was decided that Bromide would be the more commonly used term, as a way to rank how popular a Japanese idol was in that time period. The Bromide's that were sold, the more popular that particular idol was and so more would begin to circulate!
In Sakura Wars, Bromide plays a pretty important role throughout the game, as you're introduced to them very early on and they eventually become items that you collect along your journey. As the girls in the game are stage performers for the Imperial Theater it's quite clear as to why Bromide was used, but more so because Sakura Wars takes place in the Taisho Period of Japan (1912-1926), when self-expression of fashion and modernity started to really take form.
A Cultural Expression and Appreciation for Talent

As stated earlier, Bromide was commonly used as a way to essentially promote celebrities, and it became very popular within the stage performance scene. It was a way of expressing appreciation for not only your favorite celebrities, but also Japan's evolving culture. Think of our time period today, where we take snapshots of our favorite superstars with our smartphones and then frame them up somewhere to keep as a namesake. Well, Japan has been doing this long before smartphones had ever existed and so this allows us to truly appreciate Japan for its innovative ways during those time periods.
Throughout Sakura Wars, players will come across Bromide lying around as collector's items throughout the game, and along with the Bromide comes a brief description of the character depicted in the photo. The Bromide will often portray the character in their original form, such as from the original Sakura Wars back in 1996, or the titles that came after. That retro feel really provides more authenticity to the self-portrait and helps to emphasize just how valuable Bromide was during the time. The game encompasses the historical aspects of Japan's Taisho Period incredibly well, fusing it with a modern-day approach so that newcomers can develop an understanding of how Japan used to be and why it carries such importance in the cultural spectrum as a whole.
---
Final Thoughts

It can be hard at times to wrap your head around new information, especially one that pertains to a country's historical lifeline, but Sakura Wars does a beautiful job of ensuring that fans can still enjoy an action-packed experience while also learning a thing or two about Japan. While Bromide isn't as commonly used today as it once was back in the early periods, it still carries quite a large significance here in Japan and so we encourage you to play Sakura Wars to gain more insight about them!
---