What You Need to Know:
PQube is delighted to announce that both Jesus and Buddha have joined the FIGHT OF GODS roster, and that the game is OUT NOW worldwide on Steam Early Access!
Existence itself is at stake in the greatest tournament ever devised in FIGHT OF GODS, the epic new 2D fighter from indie developer, Digital Crafter. When an unknown entity gathers the strongest gods and religious figures from throughout human history, mythological beings and holy icons must battle to uncover the truth and save the world.
FIGHT OF GODS features a roster of ten larger-than-life fighters fighting for godly supremacy in jaw-dropping levels that transport you from the luscious jungles of The Garden Of Eden to the dry seabed sandwiched between the crashing waves of the parted Red Sea.
Featuring Arcade, Versus and Training modes, FIGHT OF GODS is the hottest new fighter on Steam. And this is just the beginning – development of the next wave of gods to join the battle is already underway and will be added to the game for free. An online multiplayer update will also be rolled out during the Early Access program, so stay tuned!
Source: Official Press Release
Screenshots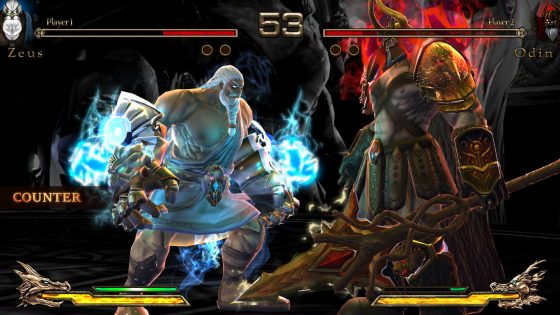 Official Trailer
Fight Of Gods - Launch Trailer

---
I was watching a few streamers play this today and by god, Jesus is really strong!
I may try my hand at this and go with Moses, part the sea and own everyone!
---