También puedes leer este artículo en:Español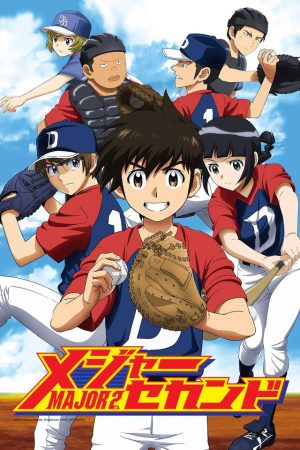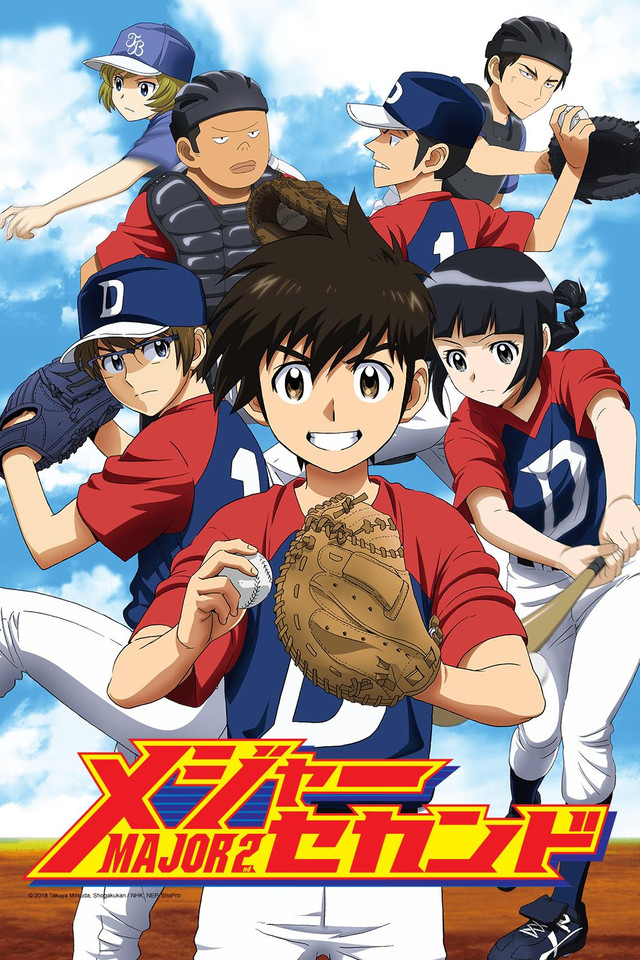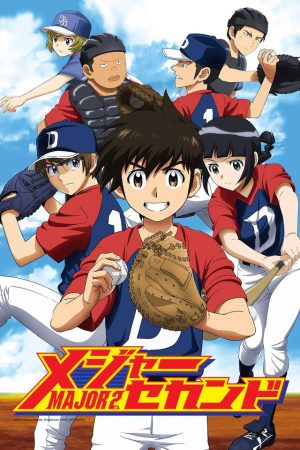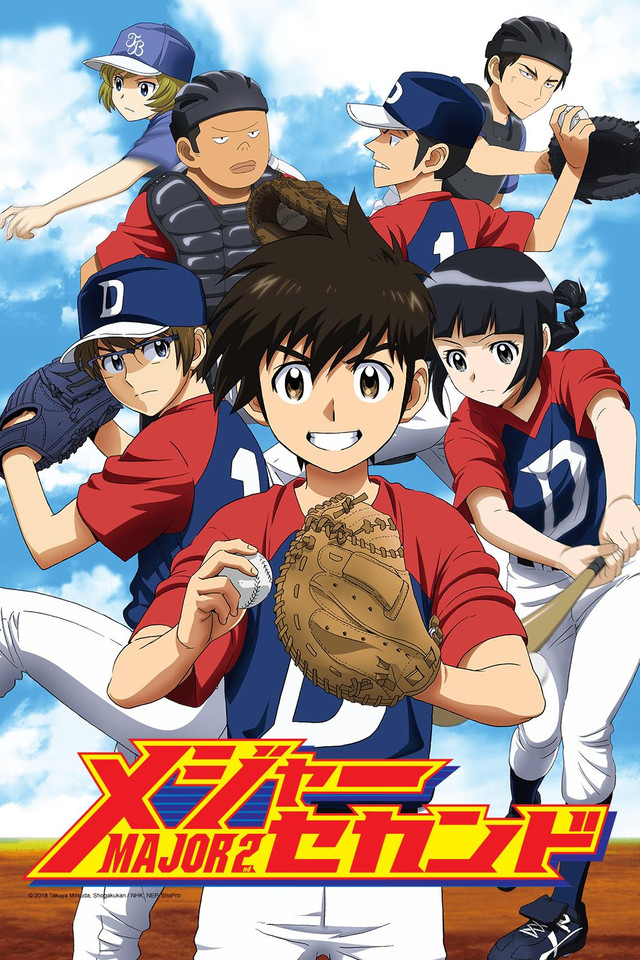 Major 2nd

Genre:
Sports, Shounen, Comedy
---
---
Honey's Highlights
Ahhh a new baseball anime. I love the attention that sports anime is getting in Spring 2018. There are so many to choose from.
Can this really stand up against the other big hitters this season? Get it? *tee hee* Big Hitters?
Yeah, yeah, yeah. It will be fine. It's way more interesting than Gurazeni, but I'm still watching it. I loved the original Major so I am excited to see what his son does. Plus, with good seiyuu like this, how can it not do well?
I was going to say the same thing!
Official Images / Key Visuals
Synopsis
Daigo Shigeno is an elementary school student whose father is currently a professional baseball player.
Dreaming of following in the footsteps of his father Gorou to become a professional baseball player, he begins to play baseball on the youth baseball team, Mitsufune Dolphins. Despite being his father's son, he doesn't get as good as expected, quits baseball within a year, and spends his days lazing around.
Now, spring has arrived and with it, Daigo has moved up to the sixth grade. Then, right before his eyes, a student transfers into his class after coming back from living in The States. This transfer student's name is Hikaru Satou. As fate would have it, his father was Gorou's sworn friend and former major leaguer, Toshiya Satou…
Now, the fate of these two boys begins to move!
Characters & Voice Actors List
Daigo Shigeno

Voice Actor: Natsume Fujiwara
---
Daigo is the main character of this story. When he was in the 4th grade, he joined the Mitsufune Dolphins, his local baseball team. With his lack of talent and the pressure of being his father's son, he ends up leaving baseball for a while. He is not blessed with his father Gorou's physical ability, but he secretly has a passion for baseball that makes his parents proud and calm observational abilities.
Hikaru Satou

Voice Actor: Shoutarou Morikubo
---
Hikaru lived in America in the 5th grade because his father, Toshiya, played in the major leagues there. He then returned to Japan at the beginning of his 6th grade year and transferred into Mitsubune Elementary where Daigo and Mutsuko attend. His sense of movement and physical ability stand out among other players.
Mutsuko Sakura

Voice Actor: Kana Hanazawa
---
Mutsuko attends the same elementary school as Daigo and Hikaru and her first crush ever was on daigo. Her older brother formerly played for the Dolphins. Regardless of the fact that Mutsuko loves baseball, her parents disapprove of her playing it.
Theme Songs

Opening Song: Koeteike by Kyuuso Nekokami
Dream Catcher by Berry Goodman
Ending Song: Pride by Yuu Takahashi
SAIREN by Reol

Main Staff

Original Creator: Takuya Mitsuda
Director: Ayumu Watanabe
Script: Michihiro Tsuchiya, Kenji Konuta, Mitsuyo Suenaga, Kenichi Yamashita
Character Design: Kenichi Oonuki
Sound Director: Toshiki Kameyama
Music: Koutarou Nakagawa
(Credit Honey's Anime when you use our description.)