XEBEC was founded in 1995 and is owned by parent company IG Port alongside the reputable animation studio Production I.G. Although it doesn't carry the notoriety of Production I.G, XEBEC has slowly gathered a ton of hits over the last two decades without ever pigeonholing themselves in a single genre. XEBEC's made a name for itself adapting shows aimed at younger audiences like Shaman King as much as it has adapting R-rated manga like To LOVE-Ru. Scouring through nearly 150 anime in all sorts of genres, we've managed to narrow down XEBEC's many hits to its 10 bests!
10. Uchuu no Stellvia (Stellvia of the Universe)

Episodes: 26
Aired: April 2003 – September 2003
Despite a supernova nearly wiping out all of humankind, humanity has been able to thrive and flourish over the next 189 years. With the possibility of another extinction-level event, the earth has prepared itself by building space stations called foundations across the solar system. Shima Katase, a Space Academy student, joins the earth-based foundation called Stellvia with hopes of helping earth survive the impending disaster.
Stellvia of the Universe is a hidden gem in the XEBEC catalog. It has a different take on most post-apocalyptic scenarios in that earth rises above their near extinction to thrive more than ever. Underneath the impending doom, Stellvia combines all the drama from school-based anime with the action of space sci-fi. All that said, the show's hook is less the action and more the developing romance between Shima and the male lead Kouta Otoyama, and how they work together to figure out how to save humanity.
---
9. Mnemosyne: Mnemosyne no Musume-tachi (Rin: Daughters of Mnemosyne)

Episodes: 6
Aired: February 2008 – July 2008
After Rin ate a time fruit, a fruit from the guardian tree Yggdrasil, she became immortal as all women who eat a time fruit become. It's convenient for her job as a private detective, particularly when you consider that she's died repeatedly since consuming it. When other immortal women are hunted down and killed, truly killed, Rin realizes that her long life may actually end unless she uncovers the mystery behind the murders.
Mnemosyne is a dark anime that takes full advantage of its R-rating and the protagonist's immortality. It goes the full breadth of sex and violence, often intertwined, and doesn't shy away from it in any way. Furthermore, it's half-century spanning plot and monster-of-the-week episodic nature makes for quite the varied setting. At just 6 episodes, Mnemosyne scratches a very specific itch, but if you can handle the gratuitous sex and gore and have a taste for a mind-bending plot, then Mnemosyne will fulfill your every desire.
---
8. Kidou Senkan Nadesico (Martian Successor Nadesico)

Episodes: 26
Aired: October 1996 – March 1997
Humanity has been embroiled in a war with an alien species called the "Jovian Lizards" and have just suffered a fatal defeat after the destruction of their Martian colonies. Akito Tenkawa is fortunate to survive when he is inexplicably transported to earth during the attack. On earth, he joins childhood friend Yurika Misumaru aboard her spaceship, the Nadesico. Although he enlists on the crew ass a cook, Akito's nanite implants allow him to control mechas and make him one of the few pilots among the Nadesico's eccentric crew capable of retaliating against humanity's enemy.
You might not be able to tell from just a surface look at Nadesico, but it's actually a lighthearted self-aware take on the mecha genre. Although it was made 20 years ago, Nadesico still had a lot of mecha history to look back on and play with. Thanks to Gekiganger 3, the show within the show, it's able to deliberately parody the mecha genre. As a result, it's often hard to tell whether the show will decide to mock a trope or live up to it. Martian Successor Nadesico is a mecha classic in its own right, and if you're a fan of the genre, especially pre-2000 mecha anime, then you'll love Martian Successor Nadesico even more.
---
7. Heroic Age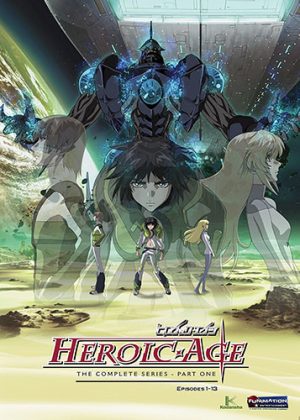 Episodes: 26
Aired: April 2007 – October 2007
The Golden Tribe invited all races across space to leave their planets and join them in the stars, but only three races managed to answer their call. They were named the Silver Tribe, the Bronze Tribe, and the Heroic Tribe. Just as the Golden Tribe planned to journey to another universe, humanity managed to become the fifth race to reach space and were named the Iron Tribe. After the warlike Heroic Tribe drove themselves to extinction, their last five remaining members were transformed into gemstones and distributed across members of the remaining three tribes. The Silver Tribe took over after the Golden Tribe's departure, using the Bronze Tribe as servants and regarding the Iron Tribe as their enemies. Now, on the brink of their own extinction, the Iron Tribe turn to a boy called Age who possesses one of the five gemstones and may be humanity's only hope of survival.
Heroic Age actually gets its name from Greek mythology and plays heavily into that inspiration. It's a space opera that brings forth all the best traits of its genre including an epic soundtrack, battles of massive scale, and some operatic drama. Although Heroic Age is willing to pace itself, when it rewards viewers with battles, it really does go all out. The battles feature hundreds of mechs and aliens battling it out, as well as the Nodos, people that have the Heroic Tribe gemstones, going on destructive rampages. It's an impressive sight that takes advantage of 3DCG to really bring the space warfare to its ideal scale.
---
6. Over Drive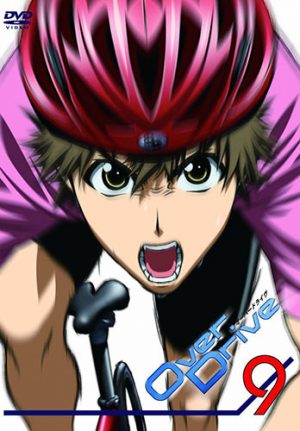 Episodes: 26
Aired: April 2007 – September 2007
Mikoto Shinozaki, a high school student, has never ridden a bike before but one day he will become the first Japanese Tour de France champion. After his crush, Yuki Fukazawa, suggests that he join the cycling club run by her older brother Yousuke, his potential to become a champion cyclist is uncovered. Now that he has finally found his passion in life, and with a chance to develop his relationship with Yuki, Mikoto will do everything in his power to become the top cyclist in the world.
Over Drive is XEBEC's take on the sports shounen genre. Over Drive has all the components of a good sports anime, but it's the wide and varied cast as well as each cyclist's personal desire to get to the top that makes Over Drive interesting. Throughout the 26 episodes, we are treated to flashbacks from the competing cyclist that reveal how they're the protagonist to their own stories and worth cheering for in their own regard.
---
5. Pandora Hearts (PandoraHearts)

Episodes: 25
Aired: April 2009 – September 2009
Oz Vessalius is a member of the Vessalius Duke House, one of the four great dukedoms. On the verge of being officially named the heir to the house, he is attacked by the Baskerville Clan for reasons unbeknownst to him, and sent to the Abyss, a world he once thought was made up simply to scare children. There he meets Alice, one of the monsters called Chains who dwell in the Abyss, and makes a contract with her so she can enter his world. When they return to his world, he is informed by an organization called Pandora that ten years have passed instead of the single day he experienced in the Abyss.
Pandora Hearts borrows heavily from Alices Adventures in Wonderland, especially the best part of the classic story which is the characters. Pandora Hearts is a show carried by its myriad of diverse and quirky characters all somewhat inspired by the archetypes of the source material but still subverted in many ways. Beyond the characters, Pandora Hearts has a tight focus on unraveling the mystery behind the past of Alice and that serves to anchor a fun lighthearted series.
---
4. Full Metal Panic! Invisible Victory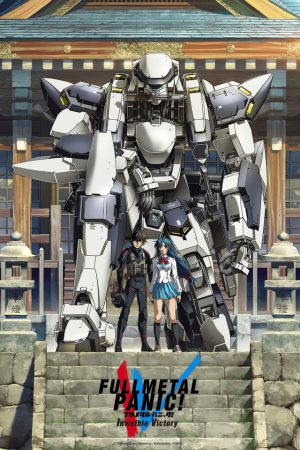 Episodes: 12
Aired: April 2018 – July 2018
A sequel to Full Metal Panic! The Second Raid, Invisible Victory once again follows the efforts of the anti-terrorist military organization Mithril as they try to fend off Amalgam in their attempts to kidnap teenage girl Kaname Chidori. It's up to Mithril and the teenage soldier Sousuke Sagara to protect Kaname from Amalgam; however, when Amalgam launches a simultaneous attack on many Mithril bases, Sousuke and Kaname will begin to find themselves all alone in their fight for survival.
The recently released follow-up to the Full Metal Panic! franchise brings back everything that made it popular in the first place. Invisible Victory is still a straightforward narrative of Sousuke coming to Kaname's rescue while enemies wait around every corner. The real gripping part of Invisible Victory, aside from the enjoyable characters and the consistent humor, is the intense missions Sousuke has to embark on and the trademark Full Metal Panic! mecha action.
---
3. Pokemon: The Origin

Episodes: 4
Aired: October 2013
Professor Ookido has dedicated his entire life to studying Pokémon, but there's only so much he can do from his lab. He gives Green, his nephew, and Red, the 11-year-old protagonist, a Pokémon of their choice and a Pokedex, a device to collect data on Pokémon. Red will embark on a journey to collect information on all the Pokémon in the Kanto region, while also proving himself against the finest Pokémon trainers in the world on his way to the Pokémon League.
Pokémon: The Origin was released as a tie-in to the videogames Pokémon X and Y to create a more faithful adaption to the original Pokémon games from 1996. The four-episode miniseries was done in collaboration with Production I.G and OLM, with XEBEC handling the 2nd and 3rd episodes. The best part of Pokémon: The Origin, aside from the nostalgia factor, is that XEBEC and the other two studios ramp up the animation quality compared to the original long-running Pokémon series, so we're treated to some pretty gorgeous Pokémon battles.
---
2. Major Movie: Yuujou no Winning Shot

Episodes: 1
Aired: December 2008
Gorou Honda, a Japanese baseball player, returns to Japan after a successful stint playing Minor League Baseball in the US. As he travels to Fukuoka, he recalls the time after he left his Little League team when his father, a professional baseball player, was traded away. He had to learn to adapt to a new team, as well as a new step in his life when he discovers his new step-mother will have a child.
The only movie in the lengthy Major series is set between season 1 and season 2 and deals with a period that isn't touched on in the manga, and mostly glossed over in the anime. It still carries much of what made Major such a great sports anime in the first place, we get to see Goro overcome new challenges in his life, particularly having to play with a new team in a new region, as well as a great bridged gap between the end of season 1 and the beginning of season 2 that helps us understand the reason why Goro changed his playing style.
---
1. Break Blade 4: Sanka no Chi (Broken Blade 4)

Episodes: 1
Aired: October 2010
The Kingdom of Krisna prepares itself to fend off the invading army of Athens. Sigyn, the queen of Krisna, gathers a special force of Golem pilots that features the protagonist Rygart Arrow and the ex-con as well as general's son Girge. As they prepare for war, Rygart will have to learn to become a cold-blooded killer if he wants to help Krisna win the war, while looking over his shoulder at the possibility of a betrayal by his own ally Girge.
Break Blade 4 is arguably the best film of the Break Blade series and tops our list for a reason. Refining its animation with every film, Break Blade 4 features the best fights yet of the series set to some intense operatic music. The tension and drama are equally ramped up in this one, and alongside the continued development of Rygart, we get some great additions to the cast like Girge. If you haven't watched the first three films in this series yet, you should definitely go out of your way to do so, so you can fully appreciate the 4th release.
---
Final Thoughts
XEBEC has proven itself capable of handling any adaption thrown at them, but this list probably highlights their proficiency at doing sci-fi anime, particularly when it comes to space or mecha. Nevertheless, featuring some fantasy and sports anime, the versatility of XEBEC is still very much on display within our top ten. Do you think we missed anything out of their catalog or is there a show or film that deserves an honorable mention? I'd love to hear from you down in the comments!
---
---
XEBEC is one of three animation studios under IG Port, along with Production I.G and WIT Studio. Since 1995, XEBEC has worked on series in different genres, ranging from shounen (D.I.C.E, Break Blade) to sci-fi (Martian Successor Nadesico, Outlaw Star) to ecchi (Kyou no Go no Ni, Ladies Versus Butlers!). Of these, ten of the best shows where they had full control, and didn't subcontract to third parties, are below.
10. Triage X

Episodes: 10
Aired: Apr 2015 – Jun 2015
To say that Arashi Mikami had it hard would be an understatement. Not only does he get badly injured in an explosion, but he also loses his best friend Ryu Mochizuki. Fortunately, Dr. Masamune Mochizuki — Ryu's father — saves Arashi by transplanting some of Ryu's organs into him. Ever since, Arashi has served the Black Label Organization, which fights crime and is under Dr. Mochizuki's leadership.
Created by "Highschool of the Dead" author, Shouji Sato, Triage X is best known for its well-endowed female characters and loads of fanservice. With voice actors like Shinichiro Miki (who played Roy Mustang, Lockon Stratos and Takumi Fujiwara) and Amina Sato (ex-AKB48 member), you'll want to give this show a peek.
---
9. Shirogane no Ishi: Argevollen (Silver Will Argevollen)

Episodes: 24
Aired: Jul 2014 – Dec 2014
For years, the warring Arandas Alliance and Ingelmia have been locked in a stalemate. One day, an Arandas soldier named Tokimune Susumu saves a civilian trailer from the Ingelmians. Inside the trailer is Argevollen, a mecha which Tokimune uses to fight his first battle. Somehow, Tokimune becomes the mecha's exclusive pilot, and the tides of war change.
If you like mecha anime, you'll love this one. It's unique in that Argevollen isn't an invincible machine, and gets taken down a few times. But since this adds to the show's tension, it makes for a fun watch anyway. And with To-LOVE-Ru's Yuichi Ouka designing the characters, and Code Geass' Kenji Teraoka designing the mecha, you won't be disappointed with Argevollen's visuals.
---
8. Uchuu Senkan Yamato 2199 (Space Battleship Yamato 2199)

Episodes: 26
Aired: Apr 2012 – Sep 2013
It's the year 2199 AD. Humans are almost extinct, thanks to attacks from the alien Gamilons. Hope seems to be out of reach, until officers Daisuke Shima and Susumu Kodai retrieve a message from the planet Iscandar. Since the Iscandrians seem to be offering help, the officers — along with Captain Juuzou Okita — ride a spaceship towards the mysterious planet, and carry the fate of humanity on their shoulders.
As a remake of the 1974 classic, Yamato 2199 drew in both the original series' fans and space opera fans in general. The episodes were first shown as compilation films, which were released every few months in selected Japanese theaters. Being a commercial success, Yamato 2199 spawned two 2014 movies, as well as a line of toy vehicles courtesy of Bandai.
---
7. Haiyore! Nyaruko-san (Nyaruko: Crawling With Love!)

Episodes: 12
Aired: Apr 2012 – Jun 2012
Mahiro Yasaka is a Cthulhu geek. Unfortunately, this doesn't help one bit when a night gaunt attacks him. Good thing a cute white-haired girl named Nyarlathotep was there to save the day!
Although this sounds like another human-boy-meets-nonhuman-girl story, it's not. Nyaruko-san is more of a comedy/parody than anything else, with countless references to other media and randomness galore. But that's part of the series' appeal to viewers, since it had a second season in 2013 (Haiyore! Nyarko-san W) and an OVA in 2014 (Haiyore! Nyarko-san F). If you loved shows like Gintama and Nichijou, you'll enjoy this one too.
---
6. To LOVE-Ru

Episodes: 26
Aired: Apr 2008 – Sep 2008
Like most teenage boys, Rito Yuuki can't confess his feelings to his crush Haruna Sairenji. But maybe that's for the best, because a nude alien girl named Lala will show up in his bathtub later, and ask him to marry her. As Rito gets to know Lala, and other girls start to vie for his attention too, shenanigans ensue.
The series was a big hit, to say the least. It led to six OVAs, a second season called "Motto To LOVE-Ru" in June 2010, and a spinoff manga called "To LOVE-Ru Darkness". Darkness, in turn, was adapted into an anime in October 2012, and again in Summer 2015. If you haven't seen the last one yet, watch it now!
---
5. Busou Renkin (Arms Alchemy)

Episodes: 26
Aired: Oct 2006 – Mar 2007
One night, Kazuki Muto dreams that a monster kills him after he tries to save a girl. Later, when an enormous snakelike creature attacks him and his sister, he realizes that the dream was real. Also, he finds out that the girl he saved, Tokiko Tsumura, revived him with a Kakugane — a device that's both as a replacement heart, and a powerful weapon capable of destroying monsters called homunculi. Eventually, he goes along with Tokiko, and aids her in a quest to take down the homunculi one by one.
Like many shounen anime, Busou Renkin was a commercial success. It had a couple of light novels, a couple of drama CDs, one PS2 game and tons of merchandise. Critics also praised the show's characterization, plot twists, and the way it made the most out of an otherwise generic story. Maybe you'll have the same opinion after watching this show too.
---
4. Mahou Sensei Negima!

Episodes: 26
Aired: Jan 2005 – Jun 2005
Ten-year-old Negi Springfield dreams of becoming a full-fledged wizard. After graduating from a magic school in Wales, he needs to do one more thing: Teach at an all-girls boarding school, without revealing his powers to them. Things get off to a rocky start, however, after Negi angers a student named Asuna Kagurazaka. When Asuna discovers his secret, and blackmails him with it, Negi is forced to partner with her. Together, they do things like fight evil witches, help the class pass exams, and maybe fall in love.
A mix of romance, comedy and magic, Negima! inspired numerous spinoffs, which will take several sentences to list here. All you need to know is this: Whether you want to watch it, read it or play its characters on the game "Sunday VS Magazine: Shuuketsu! Choujou Daikessen," Negima! has you covered.
---
3. Soukyuu no Fafner: Dead Aggressor (Fafner of the Blue Sky)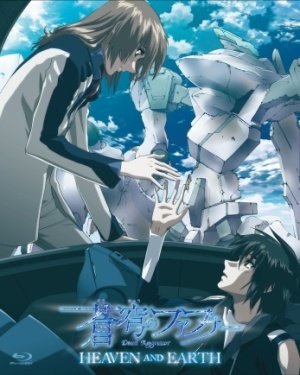 Episodes: 25
Aired: Jul 2004 – Dec 2004
In Fafner's timeline, humans have almost been wiped out by aliens called Festum. The invaders left some places untouched, including a lone island called Tatsumiyajima. When the Festum return to clean up their work, Tatsumiyajima's inhabitants fight back using robots piloted by the island's children.
As a mecha anime, Fafner is a visual masterpiece, with character designs by Hisashi Hirai (who also worked on Mobile Suit Gundam SEED). The show also has a smooth storyline, well-developed characters, and great opening/ending songs by Angela of FFXII fame. Unsurprisingly, it inspired a 2010 film named "Heaven and Earth", as well as a two-part 2015 sequel called "Soukyuu no Fafner: Dead Aggressor: Exodus."
---
2. Shaman King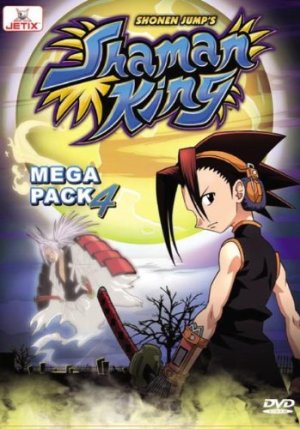 Episodes: 64
Aired: Jul 2001 – Sep 2002
At first, Yoh Asakura seems like your typical lazy kid. But there's something he wants more than anything else: Win the Shaman Fight, along with his motley crew. Why? Because the winner gets to merge with the Great Spirit, and control the fate of the world for the next 500 years. Not bad for a grand prize, huh?
Based on a bestselling manga, the anime was also a commercial success in its own right. Shaman King was a regular on Japanese TV rankings, and Animage readers voted it as one of the best anime of 2001. Its trading cards were also a hit, with 165 million sold in Japan back in 2005. If you're looking for a nice old-school shounen anime, look no further than this one.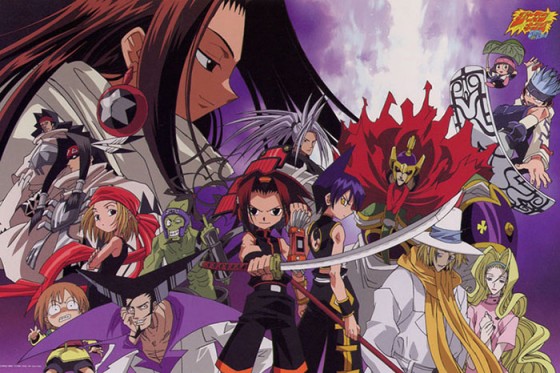 ---
1. Love Hina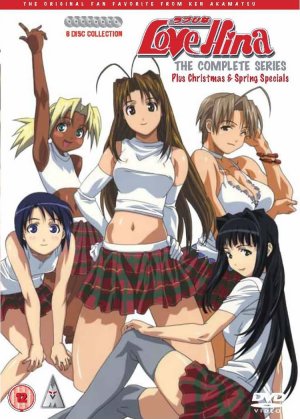 Episodes: 24
Aired: Apr 2000 – Sep 2000
When he was a boy, Keitaro Urashima promised a girl that they'd meet in Tokyo University. But how can he do that, when he's 27th from the bottom in the National Practice Exam? Obviously, he needs to study better.
To do that, he moves into a hotel owned by his grandmother. But surprise, surprise: The hotel's now an all-girls dormitory! That shouldn't be so bad… except the girls subject him to all kinds of abuse on a regular basis. Can Keitaro survive his new way of life, or will he find romance in spite of it all?
Of XEBEC's works, Love Hina is probably the most famous. Not only has the show sold 1 million DVDs in Japan, but it has also won rave reviews and awards. To date, Love Hina has spawned three specials, a three-episode OVA and a 14-volume manga.
---
So there you have it, for our top 10 picks from XEBEC. This studio may not be one of the biggest names in the industry, but they nevertheless made their mark with the shows above. Whether you're a fan of good old ecchi, or good old sci-fi, XEBEC has something to offer.
In the meantime, do you have any favorite works from this studio? If "Yes", let's hear your thoughts in the comments!