XEBEC is one of three animation studios under IG Port, along with Production I.G and WIT Studio. Since 1995, XEBEC has worked on series in different genres, ranging from shounen (D.I.C.E, Break Blade) to sci-fi (Martian Successor Nadesico, Outlaw Star) to ecchi (Kyou no Go no Ni, Ladies Versus Butlers!). Of these, ten of the best shows where they had full control, and didn't subcontract to third parties, are below.
10. Triage X

Episodes: 10
Aired: Apr 2015 – Jun 2015
To say that Arashi Mikami had it hard would be an understatement. Not only does he get badly injured in an explosion, but he also loses his best friend Ryu Mochizuki. Fortunately, Dr. Masamune Mochizuki — Ryu's father — saves Arashi by transplanting some of Ryu's organs into him. Ever since, Arashi has served the Black Label Organization, which fights crime and is under Dr. Mochizuki's leadership.
Created by "Highschool of the Dead" author, Shouji Sato, Triage X is best known for its well-endowed female characters and loads of fanservice. With voice actors like Shinichiro Miki (who played Roy Mustang, Lockon Stratos and Takumi Fujiwara) and Amina Sato (ex-AKB48 member), you'll want to give this show a peek.
---
9. Shirogane no Ishi: Argevollen (Silver Will Argevollen)

Episodes: 24
Aired: Jul 2014 – Dec 2014
For years, the warring Arandas Alliance and Ingelmia have been locked in a stalemate. One day, an Arandas soldier named Tokimune Susumu saves a civilian trailer from the Ingelmians. Inside the trailer is Argevollen, a mecha which Tokimune uses to fight his first battle. Somehow, Tokimune becomes the mecha's exclusive pilot, and the tides of war change.
If you like mecha anime, you'll love this one. It's unique in that Argevollen isn't an invincible machine, and gets taken down a few times. But since this adds to the show's tension, it makes for a fun watch anyway. And with To-LOVE-Ru's Yuichi Ouka designing the characters, and Code Geass' Kenji Teraoka designing the mecha, you won't be disappointed with Argevollen's visuals.
---
8. Uchuu Senkan Yamato 2199 (Space Battleship Yamato 2199)

Episodes: 26
Aired: Apr 2012 – Sep 2013
It's the year 2199 AD. Humans are almost extinct, thanks to attacks from the alien Gamilons. Hope seems to be out of reach, until officers Daisuke Shima and Susumu Kodai retrieve a message from the planet Iscandar. Since the Iscandrians seem to be offering help, the officers — along with Captain Juuzou Okita — ride a spaceship towards the mysterious planet, and carry the fate of humanity on their shoulders.
As a remake of the 1974 classic, Yamato 2199 drew in both the original series' fans and space opera fans in general. The episodes were first shown as compilation films, which were released every few months in selected Japanese theaters. Being a commercial success, Yamato 2199 spawned two 2014 movies, as well as a line of toy vehicles courtesy of Bandai.
---
7. Haiyore! Nyaruko-san (Nyaruko: Crawling With Love!)

Episodes: 12
Aired: Apr 2012 – Jun 2012
Mahiro Yasaka is a Cthulhu geek. Unfortunately, this doesn't help one bit when a night gaunt attacks him. Good thing a cute white-haired girl named Nyarlathotep was there to save the day!
Although this sounds like another human-boy-meets-nonhuman-girl story, it's not. Nyaruko-san is more of a comedy/parody than anything else, with countless references to other media and randomness galore. But that's part of the series' appeal to viewers, since it had a second season in 2013 (Haiyore! Nyarko-san W) and an OVA in 2014 (Haiyore! Nyarko-san F). If you loved shows like Gintama and Nichijou, you'll enjoy this one too.
---
6. To LOVE-Ru

Episodes: 26
Aired: Apr 2008 – Sep 2008
Like most teenage boys, Rito Yuuki can't confess his feelings to his crush Haruna Sairenji. But maybe that's for the best, because a nude alien girl named Lala will show up in his bathtub later, and ask him to marry her. As Rito gets to know Lala, and other girls start to vie for his attention too, shenanigans ensue.
The series was a big hit, to say the least. It led to six OVAs, a second season called "Motto To LOVE-Ru" in June 2010, and a spinoff manga called "To LOVE-Ru Darkness". Darkness, in turn, was adapted into an anime in October 2012, and again in Summer 2015. If you haven't seen the last one yet, watch it now!
---
5. Busou Renkin (Arms Alchemy)

Episodes: 26
Aired: Oct 2006 – Mar 2007
One night, Kazuki Muto dreams that a monster kills him after he tries to save a girl. Later, when an enormous snakelike creature attacks him and his sister, he realizes that the dream was real. Also, he finds out that the girl he saved, Tokiko Tsumura, revived him with a Kakugane — a device that's both as a replacement heart, and a powerful weapon capable of destroying monsters called homunculi. Eventually, he goes along with Tokiko, and aids her in a quest to take down the homunculi one by one.
Like many shounen anime, Busou Renkin was a commercial success. It had a couple of light novels, a couple of drama CDs, one PS2 game and tons of merchandise. Critics also praised the show's characterization, plot twists, and the way it made the most out of an otherwise generic story. Maybe you'll have the same opinion after watching this show too.
---
4. Mahou Sensei Negima!

Episodes: 26
Aired: Jan 2005 – Jun 2005
Ten-year-old Negi Springfield dreams of becoming a full-fledged wizard. After graduating from a magic school in Wales, he needs to do one more thing: Teach at an all-girls boarding school, without revealing his powers to them. Things get off to a rocky start, however, after Negi angers a student named Asuna Kagurazaka. When Asuna discovers his secret, and blackmails him with it, Negi is forced to partner with her. Together, they do things like fight evil witches, help the class pass exams, and maybe fall in love.
A mix of romance, comedy and magic, Negima! inspired numerous spinoffs, which will take several sentences to list here. All you need to know is this: Whether you want to watch it, read it or play its characters on the game "Sunday VS Magazine: Shuuketsu! Choujou Daikessen," Negima! has you covered.
---
3. Soukyuu no Fafner: Dead Aggressor (Fafner of the Blue Sky)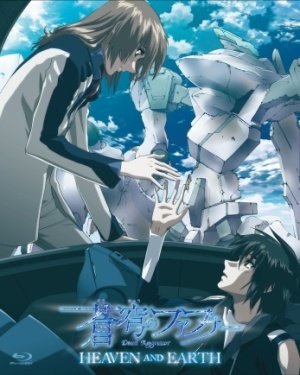 Episodes: 25
Aired: Jul 2004 – Dec 2004
In Fafner's timeline, humans have almost been wiped out by aliens called Festum. The invaders left some places untouched, including a lone island called Tatsumiyajima. When the Festum return to clean up their work, Tatsumiyajima's inhabitants fight back using robots piloted by the island's children.
As a mecha anime, Fafner is a visual masterpiece, with character designs by Hisashi Hirai (who also worked on Mobile Suit Gundam SEED). The show also has a smooth storyline, well-developed characters, and great opening/ending songs by Angela of FFXII fame. Unsurprisingly, it inspired a 2010 film named "Heaven and Earth", as well as a two-part 2015 sequel called "Soukyuu no Fafner: Dead Aggressor: Exodus."
---
2. Shaman King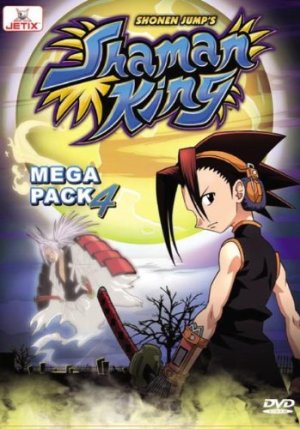 Episodes: 64
Aired: Jul 2001 – Sep 2002
At first, Yoh Asakura seems like your typical lazy kid. But there's something he wants more than anything else: Win the Shaman Fight, along with his motley crew. Why? Because the winner gets to merge with the Great Spirit, and control the fate of the world for the next 500 years. Not bad for a grand prize, huh?
Based on a bestselling manga, the anime was also a commercial success in its own right. Shaman King was a regular on Japanese TV rankings, and Animage readers voted it as one of the best anime of 2001. Its trading cards were also a hit, with 165 million sold in Japan back in 2005. If you're looking for a nice old-school shounen anime, look no further than this one.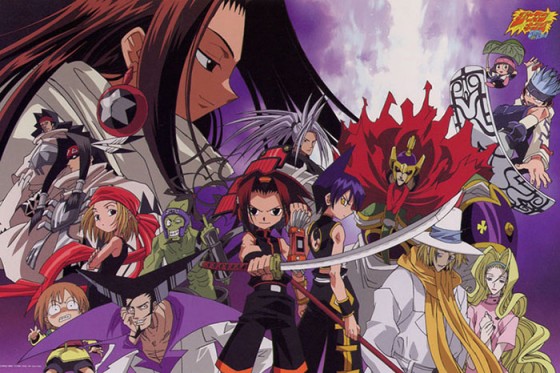 ---
1. Love Hina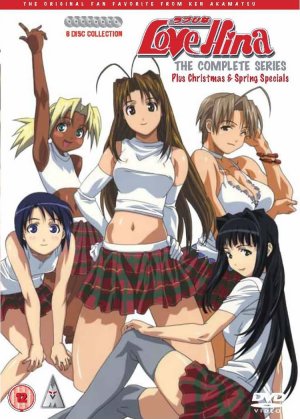 Episodes: 24
Aired: Apr 2000 – Sep 2000
When he was a boy, Keitaro Urashima promised a girl that they'd meet in Tokyo University. But how can he do that, when he's 27th from the bottom in the National Practice Exam? Obviously, he needs to study better.
To do that, he moves into a hotel owned by his grandmother. But surprise, surprise: The hotel's now an all-girls dormitory! That shouldn't be so bad… except the girls subject him to all kinds of abuse on a regular basis. Can Keitaro survive his new way of life, or will he find romance in spite of it all?
Of XEBEC's works, Love Hina is probably the most famous. Not only has the show sold 1 million DVDs in Japan, but it has also won rave reviews and awards. To date, Love Hina has spawned three specials, a three-episode OVA and a 14-volume manga.
---
So there you have it, for our top 10 picks from XEBEC. This studio may not be one of the biggest names in the industry, but they nevertheless made their mark with the shows above. Whether you're a fan of good old ecchi, or good old sci-fi, XEBEC has something to offer.
In the meantime, do you have any favorite works from this studio? If "Yes", let's hear your thoughts in the comments!