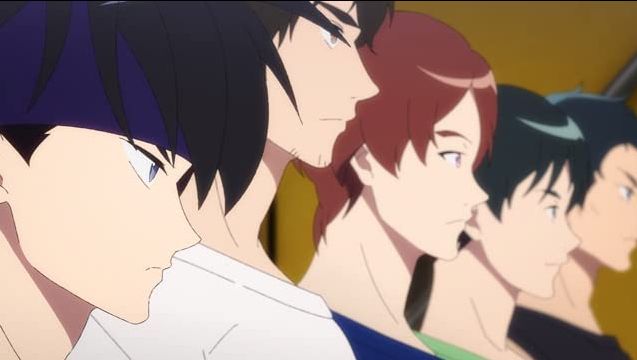 The year 2020 is undoubtedly isn't a great year overall. We've all probably spent more time in the confines of our homes than outside, but that also kind of gave us time to binge our beloved anime. Fortunately, there are some hot sports anime released this year that made our heart race in a good way. This made being on lockdown slightly more bearable.
Without further ado, here's our list.
5. number24

Episodes: 12
Aired: January 2020 to April 2020
number24 is all about rugby, a sport that needs more fame in our opinion. Like most sports anime, number24 introduces the mechanics and basics of the sport, but it's true worth lies in character development.
The series follows the story of Natsuza Yuzuki, a prodigy who lost his chances of playing. After his motorcycle accident, Natsuza loses the ability to play. He abandons the field and takes up the bench, instead he became the manager.
Although the first season is only 12 episodes long, it still managed to execute the characters' bonds development very well. The way the team grew together and tightened their friendship was natural and does not feel forced. In addition, bishounen fans are up for a good treat.
---
4. Breakers

Episodes: 16
Aired: January 2020 to May 2020
Breakers touch the softest part of our heart. This series is very short since every episode is only about ten minutes long. Nonetheless, the premise is something we really love.
Breakers tells the story of four different para-athletes, who are only related to each other through a sports scientist. That said, it tackles four different sports: wheelchair basketball, track and high jump, goalball, and paralympic swimming.
What's lovely about this anime is that it shows how disability isn't a hindrance. It can be a challenge, but never a stopping point. Also, the world paralympics actually came from the Greek word "para", which means parallel or parallel to the Olympics. This is contrary to the popular belief that it refers to paraplegic or paralyzed.
---
3. Taisou Zamurai (The Gymnastics Samurai)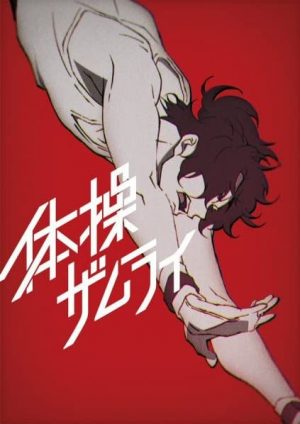 Episodes: 11
Aired: October 2020 to December 2020
There isn't any shortage of anime about gymnastics, and we completely understand why. Gymnastics is pretty cool, after all. Taizou Samurai (The Gymnastics Samurai) follows the story of Shoutarou Aragaki after he failed to perform as was expected of him. Due to this, he's being recommended to retire and end his career as a gymnast, but a certain encounter is bound to change not only Shoutarou's fate but the entire Aragaki family.
The visuals of this series are mesmerizing, but the real highlights of the anime are the heartwarming family drama and the character development. From Jotaro, to his rivals, his daughter, and a certain ninja, the characters' issues are solved in a logical, yet light manner.
---
2. Major 2nd: Second Season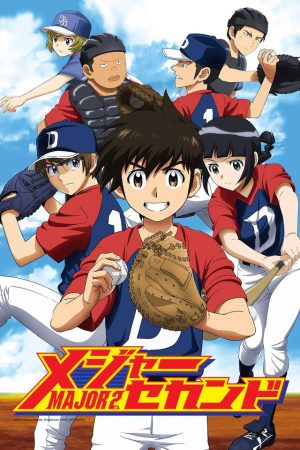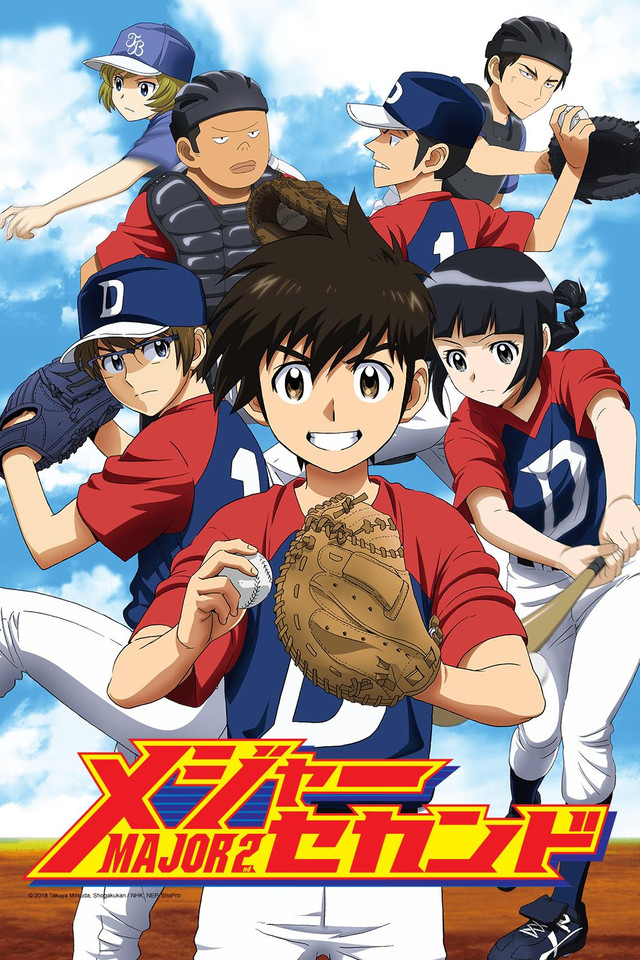 Episodes: 25
Aired: April 2020 to November 2020
The second season of Major 2nd still follows Daigo Shigeno. This time, however, he's stronger and more mature. He is also now the team captain of Fuurin Private Academy Middle School's baseball team, but his worries are far from few. He has to lead difficult recruits since his team doesn't even have that many players. On top of that, they also lack a coach, and their team is bound to play their first ever tournament.
We greatly appreciate that the team is being built almost from scratch. This shows us how great the whole team develops both as characters and as players. More so, it allows us to be more attached to them as we understand what they have gone through. That said, this season did a good job building up hype for the big matches, we assume, the next season will have.
---
1. Haikyuu!!: To the Top / Haikyuu!!: To the Top 2nd Season

Episodes: 13 / 12
Aired: January 2020 to April 2020 / October 2020 to December 2020
If we're talking about sports anime, then Haikyuu!! can't be left out. The boys have finally beaten Shiratorizawa and are headed to the Nationals. Before that, however, they must first go into the furnace and improve themselves as much as they can.
The first half of Haikyuu!!'s fourth season isn't just a boring training montage. A lot of things happened and two of our favorite Haikyuu!! teams are introduced. Haikyuu!!'s everlasting magic of creating bonds among characters shined once again. With Karasuno training with Nekoma and Fukurodani, it initially seemed that things weren't going to be easy. Alas, we are wrong. All three teams have no animosity towards each other. In fact, they're actually one big social circle at the end of the day.
The second half of the season is all about the match between Karasuno and Inarizaki. It features an intense match between the two teams with Karasuno winning at the end. However, it wasn't an easy win. Their match was so intense that their scores have reached 30.
---
Final Thoughts
There you have it. Sports anime is a good unprescribed supplement to bring (albeit miniscule amount) fighting spirit to ourselves during this trying time. Even though 2020 has been a tough year, there are still some good things that happened. For the New Year, we just hope things get better and that we have more great sports anime to binge. Did you like our list? Do you think we've missed something? Feel free to let us know in the comment section below!
---