What You Need to Know:
Wired Productions and Danish development studio Flashbulb Games are delighted to announce that their spellbinding puzzle-platformer, Max: The Curse of Brotherhood leaps onto PlayStation 4 from the 8th and 9th digitally, and on November 10th in physical format. Max, accompanied by his trusty magic marker will arrive in both digital and physical formats and is available to pre-order now from select online retailers with an SRP of £15.99/€19.99/$19.99.
Max: The Curse of Brotherhood is a cinematic fairy-tale adventure perfect for the whole family to enjoy. Where Scandinavian storytelling meets colourful 2.5D platformer, Max offers perspective players classic jump and run gameplay, smart and innovative puzzles and a fun and unique gameplay mechanic to boot.
Embark on this classic tale of brotherhood to rescue Max's kid brother Felix from the grasps of the evil lord Mustacho, while exploring a world filled to the brim with challenging physics puzzles and frantic platforming. Raise great pillars of dirt from the ground to reach new heights, grow trees to make bridges and create swinging vines to cross gaping chasms. This is just the beginning for you on this awesome adventure so be sure to check out Max: The Curse of Brotherhood soon!
Source: Official Press Release
Screenshots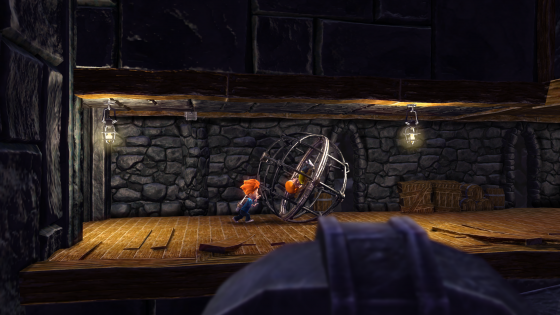 Official Trailer
Max Trailer Gameplay Trailer PlayStation 4 - ESRB

---
Another cool looking indie game! May need to check this one out.
Visually it looks really nice, so I hope the gameplay matches that.
---