Munou na Nana

Genre:
Psychological, Shounen, Superpower, Supernatural, Thriller
---
---
Official Images / Key Visuals
Synopsis
Nanao Nakajima is one of many children sent to a school on an isolated island where they will be trained to control special powers and eventually face the monster referred to as "the enemy of mankind."
While at the school, Nanao is teased because he can't demonstrate his power. But when new students enroll, Nana Hiiragi immediately makes her position within the class clear and pushes Nanao to sign up to become class president, putting him in a powers-only battle between students. At the same time, Nana starts training for her own mission, to eliminate the people with powers...
This story will surprise and shock you, as the suspense and drama of justice and evil's strategy unfold!!
Characters & Voice Actors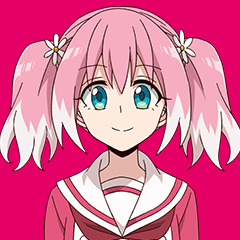 Nana Hiiragi:
Rumi Okubo
Nana is the main character in this story. She's a female student at the school and wears her hair in pigtails. She doesn't have any special powers but thanks to her sharp foresight, she is claiming that her power is mind reading. She transferred into Nanao's class because of her own agenda to eliminate the people who have powers. Nana holds a deep grudge and hate for these people as she watched them kill her parents when she was a young girl.
Nanao Nakajima :
Hiro Shimono
Nanao is the loner in the class. Because he keeps hiding his powers from everyone in the school, he often gets teased and called names like "powerless" and "the enemy of mankind." However, his actual power is the power to make the opponent's power ineffective.
Kyoya Onodera:
Yuichi Nakamura
Kyoya joined the class the same day as Nana. He doesn't tell anyone what his power is and he keeps an expressionless face which makes it difficult for other people to read him. His motive for going to the island was finding his younger sister who had gone before him. She also has special powers, but she has gone missing. Kyoya was born without a sense of smell. His power is immortality.
Michiru Inukai:
Mai Nakahara
Michiru is a female student with a small build and curly, short hair. She gives nicknames to people she gets close to. Her power is healing. If she licks any visible wound, it heals fully.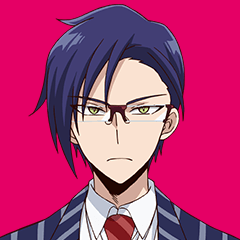 Jin Tachibana:
Kouji Yusa
Jin is the guy who suddenly decides to get close to Nana. He used to attend the school on the island but he has graduated already. When he attended, his class started a game to see which student had the strongest powers and Jin was the only one who survived. His power is that he can transform and change his appearance to that of other people.
Airing Info

Legal Streaming:

Theme Songs

Opening Song: "Broken Sky" by Miyu Tomita
Ending Song: "Bakemono to Yobarete" by Chiai Fujikawa

Adaptation

"Munou na Nana" (Manga)


Main Staff

Original Creator: Loose Boy / Iori Furuya
Director: Shinji Ishihira
Series Composition: Shimo Fumihiko
Character Design: Toshihiko Sano
Sound Director: Hiroto Morishita
Music: Yasuharu Takanashi (Team-MAX)
(Credit Honey's Anime when you use our description.)
---