Nintendo Switch『にゃんらぶ ~私の恋の見つけ方~』PV

What You Need to Know: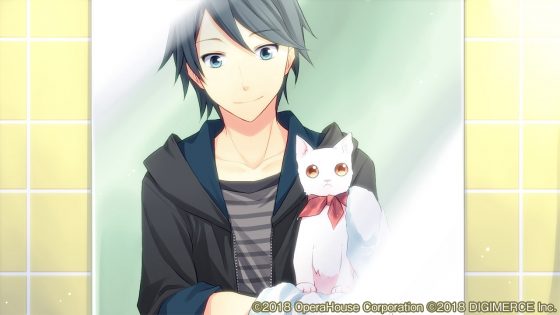 Otome game fans should be really excited about this announcement, as publisher DIGIMERCE and OperaHouse Corporation have officially revealed the NA/EU/AU release date of Kitty Love - Way to look for love -, for November 1st! The game will come fully voiced which include some pretty big names from the anime scene such as Soma Saito, Atsushi Tamaru, Hiroki Yasumoto, Tomoaki Maeno, and Takahiro Sakurai! Due to its sheer popularity in Japan the team decided that it would be time to share that very same success with potential fans overseas.
For an outline of the story as well as screenshots, be sure to scroll down below and check out the official website for additional details.
Source: Official Press Release
Synopsis
Flower shop clerk Honoka has been occupied with her work.
One night, when she visits the park that she normally goes to, she encounters the odd-eyed black cat and has been cursed and now, she becomes a cat only at night. There's only one way to break the curse. ――To have a true love's kiss.
In order to break the curse,
she lives a double life as a human by day and cat by night……
---
Now this is an interesting story! A girl turned cat and needs love? I'm in!
The Switch is definitely in need of more otome games and boom, we've got one right here! Wonderful news!
---