También puedes leer este artículo en:Español
Welcome back to your favorite article: Top 10 Otome Games! We're revisiting otome games, otherwise known as maiden games, to ensure that you've got new otome games to enjoy! Now, if you love reverse harems, dating sims, visual novels, or interactive text based gameplay, have we got the perfect recommendations for you! Here's a new list of top otome games for you!
Be aware: we attempted to give you more of the new than old. If you have a favorite you don't see on this updated list, scroll farther down for the old lists to see if your favorites are on there!
10. Kissed by the Baddest Bidder

System/Platform: iOS, Anroid
Publisher: Voltage Inc.
Developer: Voltage Inc.
Release Dates: February 2014
Being a housekeeper at a hotel and casino is hard enough; you don't need any more trouble, but you found it! You end up working a party for some of the most famous and richest people, but alas, you destroyed an extremely valuable statue and land your butt in a cage to be auctioned off at the main event, the black market auctions! Five men end up saving you from further trouble by bidding on you for $20 million, but what exactly does that mean for your future…?
While, for the most part, mobile otome games are a dime a dozen, Voltage Inc. has done a good job of delivering some really decent otome games worth mentioning. Kissed by the Baddest Bidder is a fun otome game set in the seedy underbelly of the world where you run into the rich and famous, but they also have their own dark mysteries. The plot is good and it doesn't feel like those mobile otome games that tend to be cheap and boring with many grammatical errors and no effort put into the plot or interactive gameplay. Think about giving this semi-oldie-but-goodie a shot!
---
9. 7'scarlet

System/Platform: PS Vita
Publisher: Aksys Games
Developer: Otomate, Toybox Inc
Release Dates: May 2018
Hanamaki Ichigo has ventured all the way to a remote town in the shape of a crescent moon named Okunezato. It is here that Ichigo has landed in search of her missing brother. By her side is her childhood friend, Kagutsuchi Hino. There's a lot of dark mysteries lurking in 7'scarlet, and you're going to have to unravel them to find out what happened to your brother.
If you are a fan of dark mysteries, then you may want to turn towards 7'scarlet, a game released during Aksys Games' Summer of Mystery promotion. The gameplay is not exactly long, but you will have to explore multiple routes in order to really grasp the jist of the story. 7'scarlet isn't even that cheesy and romantic, but it does a good job of telling a story and hey, you get to play it with all of the bishounen in the game.
---
8. Collar x Malice

System/Platform: PS Vita
Publisher: Aksys Games
Developer: Idea Factory, Design Factory
Release Dates: July 2017
Adonis, a terrorist organization in Japan, is enacting justice in Shinjuku with their own hands by taking seemingly innocent people to participate in their X Day Countdown. Hoshino Ichika is an idealistic new police woman who has the misfortune of starting off her career being kidnapped by Adonis. Thankfully, five men come to her rescue but not before Adonis placed a collar on her neck that monitors everything going around her and will lead to her death if she speaks of the incident. to anyone.
People tend to think that otome games are girly and shallow, but Collar x Malice goes against that notion by introducing corruption, murder, and fighting for survival. You see people change as they do desperate things in order to survive while others fight for a cause. Of course, there's a bit of romance in this game as you pick someone to constantly work with and grow in your relationship. The stories are so interesting that you know you'll want to play through most of the routes!
---
7. The Men of Yoshiwara: Kikuya

System/Platform: Nintendo Switch, PC
Publisher: D3 Publisher
Developer: D3 Publisher
Release Dates: October 2015
Hidetomi Misao lives on an island where very few men live. Most of the men on this island exist as men of the night in the Pleasure District, otherwise known as Yoshiwara. Misao accidentally ends up in Yoshiwara and is mistaken for a wealthy VIP, which leads to her meeting the courtesans at one of the top houses, Kikuya.
The Men of Yoshiwara: Kikuya is the first of two games to come out regarding the Yoshiwara on the island. Ported from mobile games, The Men of Yoshiwara: Kikuya plays a lot like a mobile game, but it is very fun and the stories tend to pull you in. That and the mature material will really pull at you as it tugs at your josei feelings, whatever those might be.
---
6. Psychedelica of the Ashen Hawk

System/Platform: PS Vita
Publisher: Aksys Games
Developer: Aksys Games
Release Dates: June 2018
Eiar is a young girl who lives her life disguised as a boy named Jed to hide the fact tha she is a witch. If this is revealed, Eiar could be burned at the stake, so she hides away in an abandoned tower on the outskirts of the village. In the village exist two clans: the Wolf and the Hawk clans. These two families have been feuding for many years, but there may be more to the feud and the eternal winter than anyone else seems to know.
This is actually the 2nd out of the Psychedelica series, but it's also another entry in Aksys Games' Summer of Mystery campaign. You definitely have a lot of mystery as a lot of things about the village seem to be quite mysterious such as the fear of the witch and the eternal winter. Then there's the feud going on between families. Psychedelica of the Ashen Hawk has a bit of romance and great bishounen characters who will pull at you as well as a strong female lead who doesn't just sit around idly by. On top of that, the plot is great for most of the routes as well!
---
5. Code: Realize ~Bouquet of Rainbows~

System/Platform: PS4
Publisher: Aksys Games
Developer: Idea Factory, Design Factory
Release Dates: March 2018
Code: Realize ~Bouquet of Rainbows~ is a combination of both Code: Realize ~Guardian of Rebirth~ and its sequel, Code: Realize ~Future Blessings~. The first story is about Cardia who makes the transition from abandoned girl who everyone fears to the center of a harem and a political struggle no one was prepared for. Then Code: Realize ~Future Blessings~ follows Cardia's life upon finding love and trying to figure out what it means to just be a girl in love.
Encompassing two games, you get to experience the whole love affair in Code: Realize ~Bouquet of Rainbows~. From the beginning of your adventure to the love you will find in each bachelor to starting your life together, you will be eager to see all the sweetness that this game contains. On top of all that, Code: Realize ~Bouquet of Rainbows~ has plenty of plot that will keep you tuned in. Plus, who can say no to this steampunk style otome game?
---
4. Psychedelica of the Black Butterfly

System/Platform: PS Vita
Publisher: Aksys Games
Developer: Idea Factory
Release Dates: April 2018
Minato Ai wakes up only to find herself in a mansion with no real recollection of anything. However, the mansion has dangerous monsters, but there is a safe place where she and several boys who also find themselves trapped in the mansion can go to hide. This safe place is stocked up for them to live a lifetime, but what exaclty is their purpose here? Or perhaps Ai will let love detract her from figuring it out first.
Here we are, the first installment of Aksys Games' Summer of Mystery campaign and the first Psychedelica game. Right from the start, you are left perplexed as to why you are stuck in a mansion with no exit and many monsters lurking about. There's no real rhyme or reason to it. To top it all off, you can't even remember anything, but you're stuck in a room with several bishounen love interests. There are a lot of branching storylines and you are sure to want to know what happens next in this mysterious yet sweet love affair. Now, are you ready for the mystery that's held within this otome game?
---
3. Hakuoki: Kyoto Winds

System/Platform: PS Vita, PS TV
Publisher: Idea Factory International
Developer: Idea Factory International
Release Dates: May 2017
Like other Hakuoki games before it, Hakuoki: Kyoto Winds follows Chizuru as she seeks out her father who went missing in Kyoto. Upon arriving in Kyoto, Chizuru runs into trouble and nearly gets killed by these ghastly looking samurai who thirst for blood. Yet, before death can grasp Chizuru, the Shinsengumi save her life and take her under their protection or as their hostage (however you look at it). Evidentally, they both are looking for Chizuru's father so they team up in order to find him, but their search might lead to more trouble than they are prepared for, especially when there's love afoot and the way of the samurai is challenged.
There is absolutely no way you can talk about otome games and not mention Hakuoki. Hakuoki: Kyoto Winds is the first out of two games encompassing the entire Hakuoki story available on the PS Vita. There are several new love interests on top of the original love interests including our favorite: Yamazaki. There are so many routes that one game could not encompass it all! However, Hakuoki: Kyoto Winds really takes up the mantle with the first part of the budding romance and all of the interesting story telling, which is why we recommend it!
---
2. Hatoful Boyfriend

System/Platform: PC, PS Vita, PS4, iOS, Android
Publisher: MIST(PSI)PRESS, Developer Digital
Developer: PigeoNation Inc, Mediatonic
Release Dates: April 2014
Going to high school is quite the adventure, especially when you're the only human at a school for birds. Yet somehow, you're going to be a normal student at St. PigeoNation's Institute where you'll attend classes and find romance amongst your avian classmaes. However, you should be prepared because St. PigeoNation's Institute has more mysteries than you might be prepared to handle.
We're not sure how Hatoful Boyfriend was never included before, but you may have scoffed when you first saw it on our list. Hatoful Boyfriend, however, is an otome game above the rest! Sure, it may seem like a silly game considering your love interests are all birds, but in fact, it hides a rather deep story that shouldn't be missed in this world. If you can get passed the avians, you'll be hooked into a great otome game that really challenges what you know about otome games!
---
1. Mystic Messenger

System/Platform: iOS, Android
Publisher: Cheritz
Developer: Cheritz
Release Dates: August 2016
A strange messenger takes you to an apartment where you end up in RFA's chatroom. You are given the task of organizing a party and you'll need the messenger in order to send out the invites. As you begin party planning, mysteries about the RFA will unfold and you'll learn more and more about your chosen partner.
Mystic Messenger is a mobile otome game that really stands above the rest and challenges what you know about mobile otome games. Instead of being rather cookie cutter with no real purpose for the choices you are given, Mystic Messenger focuses on the chat gameplay system, which is really what reels people in and makes the experience. It just requires so much more time and work than other otome games, which is really where the gameplay falls. That and the storylines that are so developed, with additional stories that you can unlock, you will be completely addicted to Mystic Messenger and there won't even be a question as to why. That's what makes it #1 on our Otome Game list!
---
Final Thoughts
With that, folks, we give you 10 otome games that we think are well worth playing! From love to plotlines, these 10 will be a great use of your game time. Trust us. However, if you disagree, feel free to let us know. What do you think of the games on this list? Do you have better suggestions? What's your favorite console for playing otome games? Share everything in the comments below and keep tuned in here at Honey's Anime for more otaku fun.
---
---
There aren't a lot of otome games in English out there. However, it seems that the times are changing, since some otome games are getting licensed in English. Hopefully, there will be a wide selection of English otome games in the future. Put simply, otome game literally means "maiden game". It is usually in a visual novel format where choices can be made by the players. While the ultimate goal is to fall in love and get the happy ending, there are times when the game requires the players to meet certain requirements to get the players' desired ending.
In this article, we will only list otome games that are licensed in English. That means fan translated games will not be listed here. However, we will make sure to include them in our special mention list, so look forward to that. Without further ado, we present you the updated version of top 10 otome games.
10. OZMAFIA!!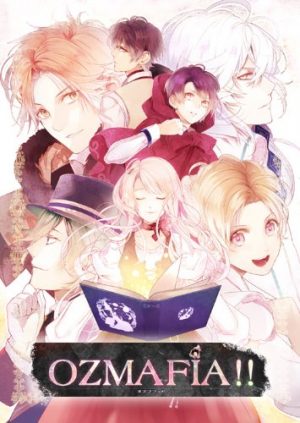 System/ Platform: PC
Publisher: MangaGamer, Poni-Pachet SY
Developer: Poni-Pachet SY
Release Date: Apr. 29, 2016
Our heroine wakes up in an unknown place filled with mafia families lurking around. Fearing for her life, she accidentally bumps into a young man named Caramia who happens to be the head of the prominent Oz Famiglia. Caramia openly welcomes our heroine into his famiglia, giving her the name Fuka.
Despite the awesome premise of the game, Ozmafia!! is more focused on the characters rather than its plot. If you think that you can only date the Tin Man, the Cowardly Lion, and the Scarecrow, well, think again. Because Ozmafia!! is overflowing with other characters that you can romance with or simply get to know them in a friendly manner. Furthermore, one of the unique aspects of this game is that you can form a love triangle of your own. It's up to the player whether you will stick to your initial partner or just plain choose your second partner and abandon the first one. It's cruel but as we said, it's your choice. All in all, if you are looking for a funny otome game to play with, then you can never go wrong with Ozmafia!!. We have to warn you though, even with its fun and cute atmosphere, Ozmafia!! can have its dark moments too. You are, after all, playing Wizard of Oz with mafia elements in it.
---
9. Period: Cube - Shackles of Amadeus -

System/ Platform: PS Vita
Publisher: Aksys Games
Developer: Idea Factory
Release Date: April 28, 2017
The "being sucked inside the game" premise has been a hit for the past few years. Examples of this are anime like SAO, Log Horizon, .hack, and Hai to Gensou no Grimgar, to name a few. Just like the anime mentioned, Period Cube: - Shackles of Amadeus - follows the same formula. We have our heroine, Kazuha, who is pulled into the world of Arcadia along with her friend Hiroya after finding out that the game has something to do with the disappearance of her brother. Inside the game, Kazuha tries to uncover the hidden disappearance of her brother while also trying to finish the game. Did we mention that you can die in real life if you die inside the game? Sounds very familiar~
Same with our aforementioned Ozmafia!!, Period: Cube - Shackles of Amadeus - also has a remarkable premise but lacks the proper execution to fully enjoy the story. But if you just want to play for fun and its characters, then, by all means, play the game. Period: Cube is amazingly stunning when it comes to music, CGs, backgrounds, sprites, and graphics. In addition to that, there are also moments in the game when some questions must be answered MMORPG style. The interference changes a bit, making it look like you are playing inside the game. You are also allowed to take quests in your journey, allowing you the chance to go back to the real world. As we said, the characters here are one of the best points in the game. Their backstories are really interesting and their personalities are truly captivating. That's why you should give this game a go if you simply want to relax and have fun.
---
8. Dandelion - Wishes Brought to You -

System/ Platform: PC
Publisher: Cheritz
Developer: Cheritz
Release Date: Dec. 1, 2012
Animal lovers will surely love this game! Heejung Kim always feels pressured in the presence of her mother. In order to free herself from her mother's expectations, she decides to choose what she think is best for her: To live alone and go to a university of her choosing. However, now that she is about to finish her studies, she is still uncertain about what to do with her future and realizes that she is not happy at all despite following her decision. But it seems fate has something in store for her when she wakes up one morning to see three rabbits and two cats placed nicely in a basket near her bedside.
If you enjoy the gameplay of the Tokimeki Memorial Girl's Side series and Otometeki Koi Kakumei Love Revo!!, then there is no doubt that you will love Dandelion -Wishes Brought to You-. Unlike Tokimeki and Love Revo, Dandelion has a lot more to offer when it comes to the story. We are not saying that Tokimeki and Love Revo don't have their own unique story, we're just saying that if you want a stat-raising game with a much heavier and deeper plot, then Dandelion is a good choice for you. Like many other otome games out there, Dandelion is filled with cute and funny moments. But once you get deeper into the story, you see that this game is filled with a lot of bittersweet moments as well. Of course, since this is the first game of Cheritz, it is not without flaws. Nevertheless, we assure you that there are a lot of amazing pros in this game than cons.
---
7. Amnesia: Memories

System/ Platform: PS Vita, PC
Publisher: Idea Factory International, Goczus, Inc.
Developer: Idea Factory
Release Date: Aug. 25, 2015
Amnesia: Memories is another fan favorite of many otome players out there. The story starts out when you find yourself in the hospital with your memories lost and a cell phone in hand as your guide. You also have a cute spirit beside you named Orion, who seems to be the reason why you lost your memories. He declares that he cannot leave your subconscious until he helps you remember your forgotten memories. Along with Orion, you will interact with different characters in the game while not making it obvious that you have amnesia. As you choose the route that you want to take, mysteries and secrets will be revealed to you and love will blossom in your journey.
Although the anime adaptation didn't really have astonishing reviews, the game begs to differ. Amnesia is filled with so many secrets, that players can't help but play it again and again. You may not entirely like some of its characters because some of them are... let's say unique? strange? But fear not, because the great thing about this game is its story. There are indeed sweet moments, but you can bet that there are only a few, as this game is serious in nature. Interacting with characters is very important here, especially when you are trying to connect with your chosen partner. Just pray you pick the best answers so you can have your fluffy happy ending. Because if you don't, you'll get the bad ending instead, and we're telling you, bad endings of Amnesia: Memories aren't pleasant at all.
---
6. Sweet Fuse: At Your Side

System/ Platform: PSP
Publisher: Idea Factory, Comcept
Developer: Idea Factory, Aksys Games
Release Date: Aug. 27, 2013
Sweet Fuse: At Your Side is a fun otome game with lots of action, mystery, and romantic moments. It is the grand opening of Keiji Inafune's theme park and Saki Inafune, Keiji's niece, cannot miss the wonderful event. The event seems to be doing well when, suddenly, a man in a pig suit takes Keiji and other innocent people as hostages. In order to save them, the villain demands that 7 people must stay and play his deadly games. Without hesitation, Saki agrees to join the deadly game, trying to work together with her six male companions.
Despite its outrageous premise, Sweet Fuse: At Your Side does not fail to deliver. The game is very interactive, making you choose possible answers during important situations. Your choices don't only affect your relationship with your desired partner, but it also influences whether you can save the theme park and its hostages. As you solve perplexing puzzles along the way, you will get to know the real story of our villain, your chosen partner and maybe about yourself! Characters of this game are also one of a kind! They may look like they are following a certain trope, but no, the characters here are unique in their own way. Most especially our heroine, Saki. She may rub you the wrong way in the beginning because of her boisterous attitude, but as you progress in the story, you will see a cuter and sweeter side of her.
---
5. Norn9: Var Commons

System/ Platform: PS Vita
Publisher: Idea Factory, Aksys Games
Developer: Otomate
Release Date: Nov. 3, 2015
Contrary to other otome games, Norn9: Var Commons features three heroines that you can choose from, with each heroine having three bachelors to date. But before you choose the heroine you want to play as, you will be in the perspective of Suzuhara Sorata. Sorata is a cute boy who is currently enjoying his school trip when he suddenly hears a strange, alluring music and finds himself teleported far into the future. Confused about what just happened, he meets three beautiful ladies and nine gorgeous men in the ship called Norn.
If you're looking for a fluffy and bittersweet otome game, then go ahead and play this one. Norn9: Var Commons is very simple and straightforward. It seems that there is a lot going on in this game. But the truth is, once you pick the route that you want, the story just focuses more on the relationship between the main heroine that you chose and the guy that you want to go for, showing some hints about the overall story. What is good about this game is that you can see the different perspectives of the characters, which is more evident every time you choose a different heroine. The CG, background, and sounds are also things to look out for. It's very gentle and pleasing to the eye and gives off this rather warm and gentle feeling.
---
4. Nameless ~The One Thing You Must Recall~

System/ Platform: PC
Publisher: Cheritz
Developer: Cheritz
Release Date: Dec. 24, 2014
Eri is a freshman at Crobi Academy and has a fondness for collecting clothes and accessories for her ball-jointed dolls. Her dolls are the only things that can give her comfort, especially after the death of her grandparents. Eri's parents are worried about letting her live alone, but Eri wants to stay in her grandparent's house with her precious dolls. However, one morning, she finds all of her dolls alive and in human form, moving around in her kitchen while greeting her "good morning".
Just like Cheritz's first game, Nameless ~ The One Thing You Must Recall ~ starts out innocently and spirals down until you are filled with nothing but sadness and feels. Unlike its predecessor, the game is more text-based rather than a stat-raiser. Since this is Cheritz's second game, the writing and the execution of the story is more refined and flawless. The game simply deals with the issues of abandonment and loneliness, and as the player, you are tasked with making the right choices in order to free each character from their miserable pasts.
The overall game is superb! It's filled with heart-wrenching moments that will absolutely make you empathize with the characters more. Also, just like what we did with Amnesia: Memories, we'd like to warn you again about the bad endings of Nameless, as it is creepier. Oh, have we already said that you will know something interesting in the game if you first played Dandelion? These two games can stand on their own, but it's never bad knowing interesting facts, right? And one last thing, before you play the game, make sure not to forget the name of your first doll. It'll help you greatly in the game!
---
3. Code: Realize ~Guardian of Rebirth~

System/ Platform: PS Vita
Publisher: Idea Factory, Aksys Games
Developer: Otomate
Release Date: Oct. 20, 2015
Cardia has been locked up in a tower for quite a long time by her father. This was so she could avoid human interaction, as she has a condition which causes everything she touches to melt. Her peaceful life gets interrupted when a group of soldiers plan to capture her. Thankfully, a handsome young man named Lupin has come to her rescue. After learning the true reason why Lupin has came into her home, she decides to join him in his journey to find her father so she can know the truth behind her odd condition.
Code: Realize ~Guardian of Rebirth~ showcases a well-driven plot with compelling characters to boot. The characters that you will encounter in this game will be very familiar to you as they are based on famous classical literary characters like Abraham Van Helsing, Arsène Lupin, Victor Frankenstein and more! Not only that, unlike some otome games that have dull and bland heroines, Cardia is what you may call a badass and cool character. In the beginning of the game, she starts off as a character with no emotion. But during the whole course of the game, Cardia begins to show her own distinct personality and even becomes one of the best characters in the game. Code: Realize ~Guardian of Rebirth~ is surely one of the otome game titles that you will want to add to your collection.
---
2. Hakuoki: Kyoto Winds

System/ Platform: PS Vita
Publisher: Idea Factory
Developer: Idea Factory, Compile Heart
Release Date: May 16, 2017
If you are a fan of otome games, then we are sure that you have at least heard of Hakuoki. Although the game was released back in 2008, Hakuoki still proves to be one of the most loved games, as it provides engaging plot and intriguing characters. Because of its popularity, Hakuoki was adapted into an anime and was remastered countless times. The story revolves around Chizuru Yukimura as she tries to find the whereabouts of her father. Upon arriving in Kyoto, she is attacked by a group of savage men after witnessing their wild rampage in the quiet night. Fortunately for Chizuru, the Shinsengumi save her life, but she's not quite lucky enough when they take her to their headquarters for interrogation.
Although Hakuoki: Kyoto Winds is very much the same as its other remastered titles when it comes to the overall plot, the game adds new scenarios as well as new characters that you can form a romance with. Have you ever wanted to date Shinpachi Nagakura, Keisuke Sanan, and Susumu Yamazaki but couldn't before? Well, now you can; together with new bachelors Hachiro Iba, Kazue Souma, and Ryouma Sakamoto! Moreover, the game is also overflowing with stunning CG, backgrounds, sprites, and music that can take your breath away. If you are into Japanese historical theme romance with a nice devolved plot and characters, then Hakuoki: Kyoto Winds is the right game for you!
---
1. Mystic Messenger

System/ Platform: iOS, Android
Publisher: Cheritz
Developer: Cheritz
Release Date: Aug. 26, 2016
From the same makers of Dandelion - Wishes Brought to You - and Nameless ~The One Thing You Must Recall~, comes another impressive game that is Mystic Messenger. The story is about you downloading a mysterious application messenger. It leads you to an apartment where you find yourself in the middle of RFA's chatroom. There, you are tasked with organizing another party for the members by inviting guests using your messenger. While organizing the party, the mysteries surrounding the RFA and your chosen partner will be revealed little by little.
Let's be honest, there are a lot of otome games that are available on our smartphones, but nothing compares to the innovative gameplay and story of Mystic Messenger. In contrast to other otome games, Mystic Messenger really makes use of its messenger to play the game. In the messenger, you can call, text, and even chat with them in real-time. Of course, each of them has their own schedules to follow so you better make sure to keep on the lookout if they are online in the chatroom or are available for you to call them. If you can do all those things to them, they can also do the same things to you if certain requirements are met.
Just like in the summary, your primary goal is to invite guests for the charity party. As you carry out your responsibilities in the RFA, you can have the chance to get to know each character personally. If you have finished the game, then don't fret, as Cheritz still continues to add special scenarios that can reveal the real story behind Mystic Messenger. We are very sure that this game will keep you entertained with its very detailed storyline and distinct characters.
---
Final Thoughts
With Messenger Messenger as our 1st runner-up, we conclude the list! Otome games are fun to play, especially when your special husbando takes notice of your character. Although otome games center on romances, what makes them enjoyable are the rich plot lines and, of course, their captivating characters.
So before we end this article, we would like to suggest some well-known fan-translated otome games that will surely make you fall in love with. These games are Tokimeki Memorial Girl's Side series, Otometeki Koi Kakumei Love Revo!!, Starry Sky in Spring and After Spring, Dot Kareshi series, Storm Love Kai, Re: Birthday Song, Black Wolves Saga: Bloody Nightmare, Ayakashi Gohan, Second Reproduction, and Boku no Shokora. If you are in need of more otome games, there are a lot of fan-made ones. There are also a lot in app stores on your smartphones.
So can you tell us which otome games you've played already? Which game that you haven't played interests you? Remember to stay tuned to Honey's Anime! Now signing off~
---
---
Video games that stem from or are shown in anime tend to be visual novels and simulations. While many do tend to lean toward the male demographic, there is a genre of video game for females called otome games!
Otome game literally means "girl game". Most otome games are story driven visual novels that involve a dating sim aspect, but there are other gaming aspects to them as well.
Unfortunately, there aren't nearly enough English otome games out there as there are Japanese otome games, so when you want to play one, where do you start? Check out our top 10 list of English otome games to get you started and chase away those otome game withdrawals!
10. Princess Debut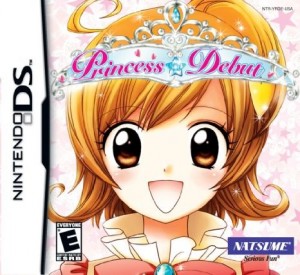 Platform: Nintendo DS
Released: June 2008
For those who are just getting into otome games, maybe you'd like to consider Princess Debut. The story begins with the protagonist dreaming of being whisked away by a prince when a princess suddenly bursts out of her closet. They decide to switch places, so you end up in the Flower Kingdom where you will have to attend the Ball of Saint Lyon. Now, you've got 30 days to learn how to dance and find a prince.
As an otome game, Princess Debut delivers all the features of standard otome games where you are able to pursue your prince as you please, but it doesn't make you play through several months or years to get to the ending like some other otome games. There isn't a main focus on any one aspect of the game. You have a few rhythm mini games, a few cut scenes, and the days go by fast so the game doesn't drag. There just isn't enough time for you to get bored. Overall, it's a great otome game for starters or those looking for something to kill time. You won't feel invested in it, but it also won't take up too much of your time collecting CGs.
---
9. Yo-Jin-Bo

Platform: PC
Released: October 2006
Yo-Jin-Bo is another great otome game for starters. This English otome game is available for everyone who owns a PC so almost anyone can play! It stars Sayori, a normal high school girl, who finds herself a century and a half in the past after she discovered a mysterious pendant on an archeological dig. She's not sure what's going on, but now, Sayori has become Hatsuhime, the princess of the Mochizuke clan, who is destined to die. With the help of 6 bodyguards, Sayori must try to change her terrible fate.
The plot of Yo-Jin-Bo is a familiar one that you may have seen in some anime, but you get the chance to be the main character! If you're a fan of Japanese pop culture, you'll love Yo-Jin-Bo for its references. Yo-Jin-Bo has a very light tone with some emphasis on humor so while the plot may not be as awe inspiring, you'll still find yourself having a lot of fun with this otome game before trading it in for something a bit more complex.
---
8. Atelier Anne: Alchemists of Sera Island

Platform: Nintendo DS
Released: October 2009
If you are looking for a casual otome game without too much emphasis on the dating sim aspect, Atelier Annie: Alchemists of Sera Island may be just the game you're looking for. In Atelier Annie: Alchemists of Sera Island, you play as Annie who's lazy and dreams of marrying wealthy. In an effort to save her butt, her grandfather whisks her away and dumps her on Sera Island where she must train in alchemy to help with the resort's construction.
Atelier Annie: Alchemists of Sera Island is an otome game for casual dating sim players who also enjoy RPG style gaming. You get to gather materials, battle monsters, and synthesize items. It's a fairly simple game, but that doesn't mean you'll ever find yourself getting bored. There's so much to do that you wish you had more time before the deadline! Despite being a relatively short otome game, there are still 7 endings to enjoy!
---
7. Story of Seasons (Formerly Harvest Moon)

Platform: Game Boy, GBA, GBC, Nintendo DS, Nintendo Gamecube, Wii, Nintendo 3DS, Nintendo 64, PlayStation, PS2, PSP, Super Nintendo
Released: August 1996 - March 2015
While the story of the Story of Seasons is simple, it is a highly addicting game to play. Most of the games focus on the rebuilding of a run down old farm. You've just moved in so you have new neighbors and some interesting village stories, but your main focus is to rebuild your home into a great farm once more! Along the way, you fall in love, build a family, and help make the town a great place to live in.
Story of Seasons is an adorable game with many fun aspects. If you don't like farming, raise livestock! Can't decide on a life partner, court them all and have your pick of the litter! Story of Seasons also tends to include many different mini games and festivals so the gameplay stays fresh and there's so much to enjoy. It's hard to get tired of Story of Seasons no matter how many different versions you play.
---
6. Code: Realize ~Guardian of Rebirth~

Platform: PS Vita
Released: October 2015
For all of you history buffs out there or those of you who have a thing for somewhat historical figures, Code: Realize ~Guardian of Rebirth~ may be the time of fanservice you need. Code: Realize ~Guardian of Rebirth~ follows the story of a young girl who has been called a monster all of her life because everything that touches her melts and deteriorates. She has lived in isolation for 2 years, but one day, a man rescues her from her solitude and soon, she finds herself in the middle of a political struggle and civil unrest.
Code: Realize ~Guardian of Rebirth~ is a wonderful English Otome game with a rich story. Story driven, English otome games are uncommon, but don't hesitate to check Code: Realize ~Guardian of Rebirth~ out! In this otome game, you will come across somewhat historical figures such as Van Helsing, Victor Frankenstein (who is accurately the scientist!), and Sherlock Holmes, though the names may differ due to copyrights. You'll find yourself in the center of many nefarious plots and mysteries, but which bishounen will help lead you the right way? Let's not forget that you melt everything you touch, so how will you get your happily ever after?
---
5. Amnesia: Memories

Platform: PS Vita, PC
Released: August 2015
One of the first of many story driven English otome games released this year, Amnesia: Memories holds its own as one of the top English otome games. Not surprising, the Amnesia otome games are one of the top otome games in Japan!
Much like the anime, you are a girl who cannot even remember her own name. At the start of the game, you decide which door you want to enter: the spade, the clover, the heart, or the diamond. You wake up in a strange place after being involved in a potentially fatal accident. Since then, you have been able to see a supernatural creature named Orion who is determined to help get back your memories, but hiding the fact that you can't remember is tough and it makes it worse when your boyfriend gets suspicious!
Unlike some other otome games, in Amnesia: Memories, you converse a more with the other characters, especially with the boy that you like. While you do technically get to choose your route, it is much harder to get the right ending with that many chances to converse with others. With that aside, you get to learn how your relationships were before your accident and how your amnesia changes everything. You get to learn about the boy's' sides and find out what went wrong on both ends of a relationship. Each route will open your eyes about the boy you are dating and change the fate of your relationship! An added bonus, you'll love the beautiful graphics and CGs this English otome game has to offer!
---
4. Sweet Fuse: At Your Side

Platform: PS Vita, PSP
Released: August 2013
Don't let the artwork fool you, Sweet Fuse: At Your Side is a definite must play for otome game lovers. It follows the story of Saki, a girl who was just going to the opening of her uncle's video game themed amusement park. At the opening ceremony, a villain dressed in a distasteful pig costume takes the staff and Saki's uncle hostage, demanding that 7 people stay in the park to complete the games or else the entire amusement park will blow up with the hostages as victims! Together, you must work with these 6 males to save the lives of the staff and your uncle.
Sweet Fuse: At Your Side is a splendid English Otome game with an elaborate plot, fun game play, and many sweet moments. The protagonist, Saki is one sassy girl with a lot of personality. She's always there to slap sense into those boys and you have to love her temper. Although your choices of males are a bit odd (some are old with kids!), each character has his own background story that will touch your heart.
The story itself changes quite drastically with each playthrough as you choose different guys and find out the many secrets behind the villain. As far as otome games go, Sweet Fuse: At Your Side is perhaps one of the most exciting!
---
3. Shin Megami Tensei: Persona3

Platform: PSP, PS2
Released: August 2006
If you're looking for an English otome game with plenty of plot, action, and thrill, then you may want to take a look at Persona 3. In Persona 3, you have the choice to play as a female or male who decides to join the Specialized Extracurricular Execution Squad (SEES) where you will be investigating the Dark Hour. During the Dark Hour, you enter Tartarus where you must fight Shadows who feed off of the minds of humans.
Be warned, you don't want to play Persona 3 unless you have a lot of time on your hands. The gameplay is pretty simple: you use personas to fight shadows, but you need to take the time to synthesize powerful personas and build relationships with your friends to create social links and strengthen your personas. There's so much to do that you'll get lost in the game for days or even weeks. You can't even deny how thrilling the plot is; everything in this game works together to make the perfect otome game. If you don't like RPGs, fighting games, or amazing plots, then this otome game just isn't right for you.
---
2. Norn9: Var Commons

Platform: PS Vita
Released: November 2015
As a game that was just released, you might be hesitant since there aren't as many gaming reviews, but Norn9 is an otome game like no other. We follow young Sorata into the Meiji periods where he meets 3 young girls and 8 young men who ride aboard the Norn ship on a mission, however soon they learn there may be a traitor on board so defenses are up and its time to keep an eye on one another to find the traitor!
This English otome game, allows you to pick between 3 different characters with their own unique personalities. Based on the girl you pick, you then get to choose between 3 different boys. While the start of Norn9 is the same no matter who you pick, as soon as you have picked your path, the story changes quite drastically. The story itself is very exciting, despite being on a direct route, but each character has their own struggles which can make your heart wrench. You'll soon find yourself completely enthralled, wanting to play through each route to see how the story unfolds. Will you discover the traitor? Will you find love?
---
1. Hakuoki

Platform: Nintendo 3DS, PS3, PSP
Released: February 2012 - May 2013
There's no english otome game as popular or well known, as Hakuoki. Hakuoki follows the story of a young girl, Chizuru who is searching for her missing father. On the night she arrives in Kyoto, she is almost attacked by men, but the Shinsengumi intervene. After saving her life, the Shinsengumi take Chizuru into custody only to find out that they are both looking for the same person. Now, Chizuru is under the protection of the Shinsengumi as they work towards bettering Japan and finding Dr. Yukimura.
Hakuoki is an otome game that has been around for some time and has had many releases, but the four games released in English are all variations of the same games, whether it's Hakuoki: Demon of the Fleeting Blossom, Hakuoki: Memories of the Shinsengumi, or Hakuoki: Stories of the Shinsengumi, however that just means anyone can play Hakuoki! There are so many mysterious involved in Hakuoki and the political struggle is quite dire, but you will soon find yourself invested in its intricate plots and beautiful imagery. The members of the Shinsengumi are no slouches either. Which samurai will win your heart with his blade? Which samurai will you end up saving from himself?
---
Closing
Although there aren't that many English otome games on the market today, you can't deny that the otome games that are available are fun to play and have great plotlines. Whether you want to fangirl over guys, play an RPG, or just want something to kill time, otome games will satisfy your needs perfectly.
If you don't happen to have any gaming consoles, don't fret. There's a wide array of English otome games available on your smartphone! Stories may vary and the gameplay may be simple, but with the price, convenience, and availability, you'll keep entertained for a long time. Just don't forget your phone charger!
Now, let us know your favorite otome games. Do you have any that you can suggest?
---