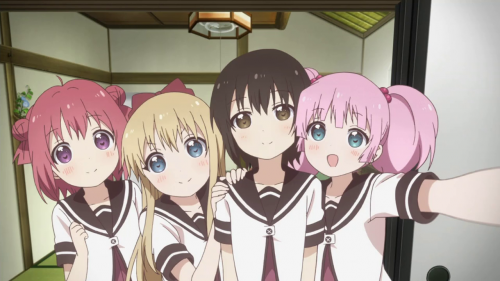 What You Need to Know:
A poll was held on Akiba Souken's anime portal that aimed to guage the overall popularity of the current Fall 2015 anime.
There were 63 shows to choose from, and the top 10 emerged after more than 7000 votes were cast.
The poll was held from October 28 to November 18. Check out the ranking below:
3. Is the order a rabbit??
4. Valkyrie Drive: Mermaid (322 votes)
5. Mr. Osomatsu (278 votes)
6. Shin Atashin'chi (253 votes)
7. Starmyu (241 votes)
8. One Punch Man (234 votes)
9. Hacka Doll The Animation (212 votes)
10. Chivalry of a Failed Knight (178 votes)
11. Mobile Suit Gundam: Iron-Blooded Orphans (157 votes)
12. Haikyuu!! Second Season (146 votes)
13. Soukyuu no Fafner: Dead Aggressor - Exodus 2nd Season (140 votes)
14. Owarimonogatari (136 votes)
15. Seraph of the End - 2nd Season (103 votes)
16. Utawarerumono Itsuwari no Kamen (96 votes)
17. Noragami Aragoto (80 votes)
18. Shinmai Maou no Testament Burst (70 votes)
19. The Asterisk War: The Academy City on the Water (66 votes)
20. Concrete Revolutio (61 votes)
Source: Akiba Souken
Reactions Around the Web
Yuru Yuri Season 3 is really entertaining, so I can agree with these results.
I bought the manga for Yuru Yuri and Gochi Usa.
---
Moe and cuteness makes it to the top as always!
I really thought One Punch Man or Mr. Osomatsu would've come in first...
---
[ad_dfp position="bottom1" unit_pc1="true" unit_pc2="true" unit_sp1="true" class="mt40"]