What You Need to Know:
The other day, we brought you the first cast announcement from the live action of mahjong manga and anime, Saki.
Now, all further cast members have been revealed - check them out alongside their respective characters below!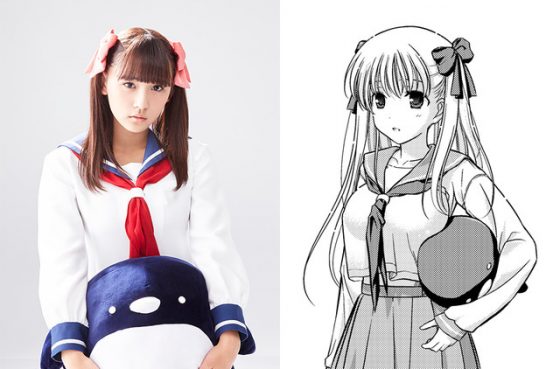 Nana Asakawa as Nodoka Haramura
Aika Hirota as Yuuki Kataoka
Mai Kikuchi as Koromo Amae
Rena Takeda as Kana Ikeda
Seika Furuhata as Hisa Takei
Anna Yamada as Mako Someya
Mariya Nagao as Touka Ryuumonbuchi
Kyouka Shibata as Hajime Kunihiro
Ena Koshino as Jun Inoue
Rie Kaneko as Tomoki Sawamura
Mami Kamura as Mihoko Fukuji
Aya Yoshizaki as Miharu Yoshitome
Hoshina Mizuki as Sumiyo Fukabori
Yuzu Higuchi as Seika Bundou
Natsumi Okamoto as Yumi Kajiki
Ano as Momoko Touyoko
Aguri Oonishi as Satomi Kanbara
Nagasawa Marina as Kaori Senoo
Mari Yamachi as Mutsuki Tsuyama
Source: Natalie
---
As far as I'm concerned they all fit the characters really well! Cute, too...
Okay but how perfect is this Jun?! It's a shame Rena Takeda isn't wearing cat ears, though!
---