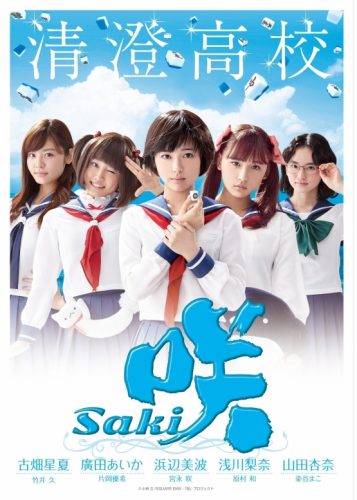 What You Need to Know:
We have been reaking out the Saki news nonstop recently as the drama news has been rolling in. We know that one is coming soon and there will be four episodes.
Today, the PV for the series has been released!
As you can see below, it's a brief glimpse into the four episode series that starts this December. How it will turn out though, and if it will be well-received, is anyone's guess.
Source: Yaraon
Reactions Around the Web
Saki looks a little soft.... oh well...
Who is the girl saying "What about Joining the Mahjong club"?? Isn't that supposed to be the club president?
Isn't Saki supposed to hate Mahjong? I don't feel that at all...
How much of this is actually tied to the source novel?
Nodoka looks terrifying...
---
ugghhhhh no thank you. This looks terrible.
I want to pretend that I like it.... I really do...
---