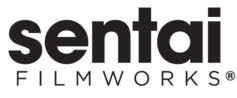 What You Need to Know:
Romance gets a little tricky with Sentai Filmworks' newest acquisition for the Summer 2017 anime season: LOVE and LIES! The series will soon be available to stream in the U.S. on Anime Strike, the curated on-demand anime subscription from Amazon Channels.
The series will be helmed by director Seiki Takuno (Yamada-kun and the Seven Witches) and the studio LIDENFILMS.
For Sentai Filmworks' latest announcements regarding this and other great titles, check them out on Twitter, Facebook along with the official website.
Source: Official Press Release
Story Synopsis
In order to increase birth rates, Japan implements a capability calculation that assigns partners to young people when they turn 16. Those who deviate from their assigned partners are severely punished. Yukari Nejima has been in love with Misaki Tazaki since grade school, and finally confesses to her on his 16th birthday, only to find out he has been assigned to Ririna Sanada. Originally not thrilled, Lilina agrees to allow Yukari and Misaki to continue their illicit relationship in hopes of learning more about love. Things get complicated when love and lies start to intersect.
---
Now this is an anime I can roll with. I love the story behind it because in a way it's encouraging the young folk to take their lives seriously and help to improve Japan's birth rate issue.
For once bee-kun I can agree with you wholeheartedly with that statement.
---