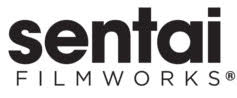 What You Need to Know:
The world looks different through the eyes (though usually just one eye...) of a true Chunibyo in Sentai Filmworks' newest acquisition: Kyoto Animation's Love, Chunibyo and Other Delusions!: Rikka Version.
The movie is a fresh retelling of the original Love, Chunibyo, & Other Delusions TV series, told from the point of view of the Tyrant Eye herself, Rikka Takanashi. Sentai Filmworks plans to release Love, Chunibyo and Other Delusions!: Rikka Version with an English dub to home video in 2017.
Source: Sentai Filmworks Official Press Release
Chunibyo, an "ailment" of flights of fancy or perceived grandeur, can often strike Japanese youth in middle school, but for high-schooler Rikka Takanashi, her battles against supernatural forces are very real. In this retelling of the original TV series, the spunky and fearless (but often clueless) Rikka brings us her own spin on the saga between herself and the former "Dark Flame Master," Yuta Togashi.
---
Another hit that's making its way stateside thanks to the team at Sentai Filmworks!
I may have to watch this one myself since I'm really into the supernatural stuff!
---