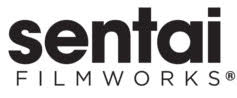 What You Need to Know:
This week has been hot for Sentai Filmworks as they've been licensing like crazy! They've now just recently acquired Armed Girl's Machiavellism, which will be available soon to stream exclusively in the U.S. on Anime Strike, the curated on-demand anime subscription from Amazon Channels.
Armed Girl's Machiavellism is scheduled to see an April release in Japan, so be sure that you have your simulcast locked in starting from April 5th on Anime Strike.
Source: Sentai Filmworks
Rebellious Fudo Nomura has no idea what he's getting into when he's transferred to a school where the girls carry weapons to appropriately "discipline" the boys into submission. In the Private Aichi Symbiosis Academy, Nomura's life is actively in danger when he becomes the target of Rin Onigawara, leader of the Five Ruling Swords, the five-girl group that commands the school. His only option: get expelled from the only school that would take him, or survive the wrath of these Machiavellian girls!
---
This spring season is shaping up to be a good one. A lot of action and comedy to keep everyone busy until summer time!
I always love the spring season lineups, they tend to bring a revitalizing feeling especially after those dreary winter months.
---