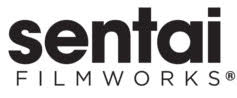 What You Need to Know:
Sentai Filmworks has just acquired the rights to the long-awaited spin off series Sword Oratoria: Is it Wrong to Try to Pick Up Girls in a Dungeon? On the Side.
The series will begin its simulcast in Spring of 2017, which will air exclusively in the U.S. on Anime Strike, the curated on-demand anime subscription from Amazon Channels. Anime Strike subscribers can stream new episodes every Friday starting April 14th.
The series will be directed by Youhei Suzuki (The "Hentai" Prince and the Stony Cat), with series composition by Hideki Shirane (Is it Wrong to Try to Pick Up Girls in a Dungeon?). Animation production will once again be helmed by J. C. Staff. For more information pertaining to the series, be sure to check out the official Sentai Filmworks homepage, along with their Facebook and Twitter for new announcements.
Source: Official Press Release
---
Nice! An exclusive spin-off to the popular series! Fans of the series must be so thrilled to hear about it.
Sadly it's only available to US for now, but hopefully they'll branch out into other areas for everyone to enjoy!
---