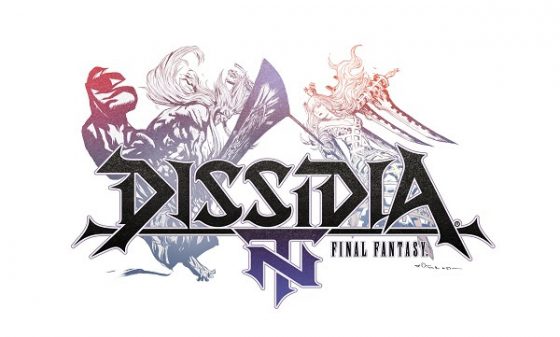 What You Need to Know:
San Diego Comic-Con is just around the corner and Square Enix is making sure that the event stays fresh and exciting for attendees. They'll host a wide variety of gaming experiences for San Diego Comic-Con attendees this year from July 19-23. Fans who visit the SQUARE ENIX booth will be able to get the first-ever hands-on with Tokyo RPG Factory™'s sophomore title LOST SPHEAR™ and preview FINAL FANTASY® XII THE ZODIAC AGE™ and DISSIDIA® FINAL FANTASY NT. Winners of each free play round of DISSIDIA FINAL FANTASY NT will also receive an exclusive Warrior of Light Gil Coin while supplies last.
Fans will also be excited to know that Square Enix will host two DISSIDIA FINAL FANTASY NT tournaments at their booth throughout the weekend, where those who attend have a chance to take home some goodies.
Square Enix will also present a LIFE IS STRANGE™: BEFORE THE STORM panel on Friday, 7/21/17. The audience will enjoy an interactive experience, as the developers will be playing the game live for the very first time - you will get a chance to help steer the action and make key choices - and ask the Deck Nine developers questions in an open Q&A. Scroll down below for more details pertaining to booth info.
Source: Official Press Release
Booth Information
DISSIDIA FINAL FANTASY NT
Platform: PlayStation®4 computer entertainment system
Developer: Square Enix/Team Ninja (Koei Tecmo)
ESRB: Not yet rated
Release: Early 2018
Developed in partnership with Team NINJA from KOEI TECMO, DISSIDIA FINAL FANTASY NT is the newly announced team-based brawler. The game pits legendary heroes and villains from FINAL FANTASY's 30-year history against each other in epic and strategic 3 vs. 3 battles. Players will choose a team from a roster of more than 20 beloved FINAL FANTASY characters across ten iconic battle arenas and call forth fan-favorite summons. With a deep customization and progression system, players will gain experience points and unlock EX skills, weapons, skins, and more as they develop their favorite FINAL FANTASY characters, their way.
FINAL FANTASY XII THE ZODIAC AGE
Platform: PlayStation®4 system
Developer: Square Enix
ESRB: T for Teen
Release: Now Available
FINAL FANTASY XII ZODIAC AGE improves upon the 2006 classic FINAL FANTASY XII, now more beautiful and easier to play than ever. The HD remaster introduces a reconstructed battle design and the new Zodiac Job System, a 12-job character progression system first introduced in the 2007 title, FINAL FANTASY XII INTERNATIONAL ZODIAC JOB SYSTEM. With updated trophies and share functionalities, as well as stark visual and sound improvements, players both new and returning will experience the ultimate grand adventure through the world of Ivalice in an entirely new and improved way.
LOST SPHEAR
Platform: Nintendo Switch™, PlayStation®4 system and Windows PC (STEAM®)
Developer: Tokyo RPG Factory
ESRB: Not yet rated
Available: 2018
Expanding on the beloved I AM SETSUNA™ , the LOST SPHEAR adventure begins in a remote town where a young man, Kanata, awakens from a devastating dream to find his hometown disappearing. To stop the world from being Lost forever, Kanata and his comrades set out to rebuild the world around them with the power of Memory by manifesting thoughts into matter.
---
Man I seriously can't wait to get my hands on DISSIDIA FINAL FANTASY NT, it's going to be such a blast to play.
The Honey's team need to get together and form a strong team so we can take out the competition when the game drops!
---