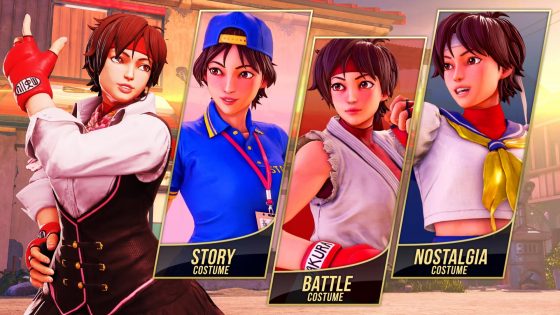 What You Need to Know:
Fans of Street Fighter V have been eagerly awaiting the latest season 3 update which includes a ton of character patches, as well as the addition of Sakura.
SFV: Arcade Edition provides the core content from the initial Street Fighter V release and access to the downloadable content updates such as the previously released Cinematic Story Mode and Versus CPU Mode.
A brand new Arcade Mode has been added which allows players to pick their favorite character and duke it out against the CPU in the six iterations of the Street Fighter universe: Street Fighter, Street Fighter II, Street Fighter Alpha, Street Fighter III, Street Fighter IV, and Street Fighter V. Every character now has a new V-Trigger which will allow for more combo and mixup potential, a Team Battle Mode, Extra Battle Mode and much more! Be sure to log in and get your hands dirty with SFV: Arcade Edition which is out NOW! Sagat, Cody, Blanka, and newcomers Falke and G will appear later as season 3 evolves!
Source: Official Press Release
Official Trailer
Street Fighter V: Arcade Edition - Launch Trailer

---
Oh boy I'm so ready to start training again!
Sakura!! Time to try her out!
---