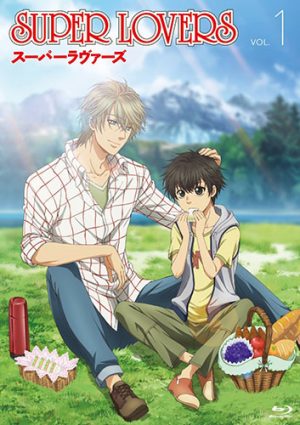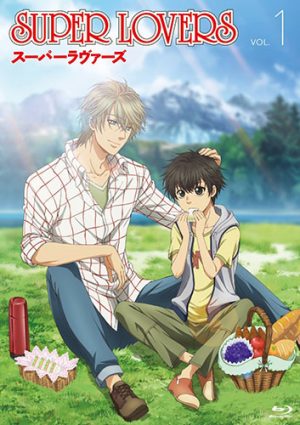 Super Lovers

---
Genre:
Drama, Shounen-ai, BL
---
---
Synopsis
Tricked into believing his mother was on the verge of death, Haru Kaidou arrives abroad only to be suddenly introduced to his 'little brother' Ren.
Haru desperately tries to care for Ren, a feral child who refuses to listen to a word anyone says. But it appears there are secrets surrounding the circumstances of Ren's birth, and just as Haru finally gets Ren attached to him alone, a certain tragedy strikes.
Five years later, the now grown-up Ren arrives in Tokyo and is reunited with Haru. But something is amiss...
Characters & Voice Actors List
Ren Kaidou

Voice Actor: Junko Minagawa
---
The fourth son of the Kaidou family. However, he has absolutely no blood ties to Haru, Aki, and Shima. He was raised in a orphanage in Canada after being abandoned in a back alley when he was young. He was then taken in by Haruko.
Haru Kaidou

Voice Actor: Tomoaki Maeno
---
The eldest son of the Kaidou family. Raised in Canada until he returned to Japan at the age of eight, he is a quarter Japanese. His mother is Haruko. He is half-brothers with Aki and Shima, who have a different mother. A hard worker who loves people and is good at taking care of others.
Aki Kaidou

Voice Actor: Yoshitsugu Matsuoka
---
The second eldest son of the Kaidou family. Shima's elder twin brother. Has the same father as Haru. Energetic and quick to catch on.
Shima Kaidou

Voice Actor: Takuma Terashima
---
The third son of the Kaidou family. Aki's younger twin. Has the same father as Haru. Has a cool and collected personality.
Ikuyoshi Sasaki

Voice Actor: Ayumu Murase
---
Haru's former colleague from his host days. His professional name is 'Iku'. His family home is a farm.
Juuzen Kurosaki

Voice Actor: Jun Fukushima
---
Ren's classmate and friend at Souryou Academy. Speaks with a Kansai accent.
Other Title
スーパーラヴァーズ, SUPER LOVERS
Airing Info

Legal Streaming:

Theme Songs

Opening Song: Okaeri by Yuusuke Yata
Ending Song: Happiness You & Me by The Four Kaidou Brothers

Adaptation

Manga


Main Staff

Original Creator: Miyuki Abe
Director: Shinji Ishihara
Assistant Director: Yasuhiro Watabe
Series Composition: Yoshiko Nakamura
Character Design: Miki Takihara
Sound Director: Shouji Hata
Music: Team-MAX (Yashuharu Takanashi, Shuuji Katayama, Kenji Katou)
(Credit Honey's Anime when you use our description.)
---