Madhouse is one of the most prolific and respected anime studios, as well as one of the oldest still in operation as part of the 'second wave' of major companies post Mushi Pro. The award-winning studio has been responsible for many popular manga adaptations and original TV series, some famous Western collaborations, and has provided the animation for several visionary directors. In this article, I'll be covering the history of Madhouse focusing on their standout works, key members of the company, and their legacy and future prospects.
ORIGIN – FROM INSECTS TO INSANITY?
After anime and manga legend Osamu Tezuka left Mushi Pro in 1968 to start Tezuka Productions, his original company faced a major identity crisis that caused much of its staff to leave and culminated in it declaring bankruptcy in 1973. In the aftermath of its collapse, two very important anime studios would be created by ex-Mushi Pro staff a year before the studio shut down, Sunrise and Madhouse.
Started as an outsourcing unit for TMS Entertainment, Madhouse was founded by Masao Mauyama, Osamu Dezaki, Rintaro (Shigeyuki Hayashi), and Yoshiaki Kawajiri on October 17, 1972. There is some controversy as to the origin of the name, some accounts say it is based off of Matsudo House in Chiba Prefecture while others claim it stands for 'Maruyama And Dezaki' or other similar acronyms. In any case, the name has been the same for its entire existence besides a minor change from Madhouse Ltd. to Madhouse Inc. in 1999.
Interestingly enough, the studio's first office was set up in a former bowling alley near Minami-Asagaya Station in Tokyo. I like the imagine that this was somehow an influence on Death Parade 43 years later.
STARTING STRONG – ADAPTATIONS IN THE 70s & 80s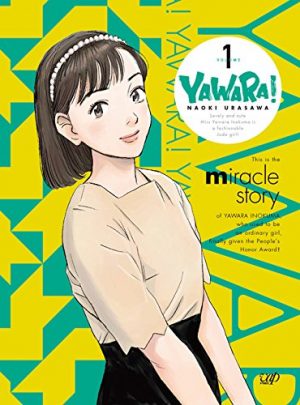 Madhouse's first work would be doing the animation for an adaptation of shoujo tennis manga Ace o Nerae! (Aim for the Ace!) for TMS Entertainment (then-called Tokyo Movie Shinsha). Yutaka Fujioka, the founder of TMS, had provided initial funding for Madhouse so a decent chunk of their early activity would be contract animation work for that company. Other early anime that Madhouse worked on with TMS include Ie Naki Ko (Nobody's Boy Remi) and 1978's Takarajima (Treasure Island), both of which were adaptations of classic Western novels, a popular trend in anime of that era. Fairly recently, TMS and Madhouse would unite again for an adaptation of the seinen rugby manga All Out!! In 2016.
Madhouse would have similar relationships (providing animation but not producing) with several other companies like Sanrio and Tezuka Productions (Unico, 1981), Tatsunoko Production and MK Pictures (Galactic Patrol Lensman, 1984), and Kitty Films (Yawara! A Fashionable Judo Girl, 1989). Yawara! would also mark the start of the studio's involvement with adapting the works of famous mangaka Naoki Urasawa. Madhouse would later go on to create anime versions of Master Keaton and the acclaimed Monster.
The company would also produce Yoshiaki Kawajiri's directorial debut film Youjuu Toshi (Wicked City) in 1987 and was involved in making the cult-hit space opera anime Ginga Eiyuu Densetsu (Legend of the Galactic Heroes), providing animation for the first 26 episodes of the OVA and the first movie in 1988.
CRITICAL BREAKTHROUGH – WORLD-CLASS EXCELLENCE
While Madhouse was certainly no slouch in the 1970s and 80s, the company would really start making a major name for itself in the 90s and early 2000s with series like the fantasy epic Lodoss-tou Senki (Record of Lodoss War), Toonami-broadcasted space western Trigun, boxing classic Hajime no Ippo (Fighting Spirit), bizarre supernatural mystery Boogiepop Phantom, and underrated rock anime Beck (Mongolian Chop Squad), along with the aforementioned, widely acclaimed, Monster.
During this time, the studio would form a strong relationship with famous manga group CLAMP to produce adaptations of their work, probably most famously with Cardcaptor Sakura which started in 1998. Other CLAMP works animated by Madhouse include Tokyo Babylon, X (film, OVA, and TV series), Chobits, and the CLAMP in Wonderland animated music videos.
On the movie front, Yoshiaki Kawajiri would continue work with the studio, directing Juubee Ninpuuchou (Ninja Scroll) and Vampire Hunter D: Bloodlust and Rintaro would direct the anime adaptation of Osamu Tezuka's manga Metropolis, it itself based on the 1927 German film of the same name. Madhouse also created two parts of The Animatrix film anthology, a series of shorts produced by The Wachowskis based on their Matrix film series, and cycling anime Nasu: Andalusia no Natsu (Nasu: Summer in Andalusia) which became the first Japanese animated film ever to be selected for the prestigious Cannes Film Festival.
Nasu was directed by Kitarou Kousaka, who had previously also worked on Yawara with Madhouse and also had key positions on many Ghibli movies and Akira. He would work with the studio again as the character designer for Monster and director on a Nasu sequel film called Nasu: Suitcase no Wataridori (Nasu: A Migratory Bird with Suitcase).
SATOSHI KON – DREAM WEAVER
Legendary auteur Satoshi Kon made his directorial debut with Madhouse with the monumental psychological thriller Perfect Blue in 1997. Kon would work exclusively with the studio for the rest of his tragically short career, directing a slew of masterpiece films: Sennen Joyuu (Millennium Actress), Tokyo Godfathers, and Paprika along with his sole TV series Mousou Dairinin (Paranoia Agent). Kon's last completed work would be a short called Ohayo (Good Morning) which was part of a collection of 15, one minute long pieces from various directors and studios called Ani*Kuri15 which he also helped organize with Mamoru Oshii and Makoto Shinkai.
His final film, Yume Miru Kikai (Dreaming Machine), remains unfinished after Kon passed away in 2010 from pancreatic cancer at 46. In a 2016 interview, longtime producer Masao Maruyama said that after many years of searching for the right director to finish the project he reached the "hard conclusion" that only Kon could complete the film saying, "Dreaming Machine should be Kon's movie, him and only him, not someone else's."
Before his death, Satoshi Kon helped establish the Japanese Animation Creators Association (JAniCA) in 2007, a non-profit organization dedicated to improving conditions for workers in the anime industry.
PAST THE MILLENIUM – APPROACHING
Having already made a name for itself, Madhouse continued strong into the late 2000s and early 2010s. This time period would see the creation of the studio's most popular series, first and foremost being the worldwide phenomenon that was Death Note. Some other notable series Madhouse made during this high point of their production include NANA, Black Lagoon, Hellsing Ultimate, Claymore, Dennou Coil, One Outs, Kaiji, Highschool of the Dead, Hunter x Hunter (2011), and Chihayafuru.
Two other very famous directors would work with Madhouse in this era, Masaaki Yuasa and Mamoru Hosoda. Yuasa would direct three TV series with Madhouse, Kemonozume (The Beast Claw), Kaiba and Yojouhan Shinwa Taikei (The Tatami Galaxy), and Hosoda would create some of his best films with them, Toki wo Kakeru Shoujo (The Girl Who Leapt Through Time), Summer Wars, and Toki wo Kakeru Shoujo (Wolf Children) (which was co-produced with his own Studio Chizu).
Another monumental work, the spectacular sci-fi racing movie Redline was finally released by Madhouse in 2009. Directed by Takeshi Koike, who had previously done one of the parts of The Animatrix with the studio, Redline had been in production for seven years and reportedly used more than 100,000 hand-made drawings. The detail and technical craft alone set it apart as something special, pushing the limits of hand-drawn animation techniques.
MODERN MADNESS – MARUYAMA'S DEPARTURE & THE FUTURE
Masao Maruyama, in many ways, was the core of Madhouse since becoming president of the company in 1980. As the main producer and studio head, Maruyama was personally responsible for deciding which projects the studio would pursue, had great influence on the staffing of each production, and was involved with the planning of many series and films. His 2011 departure from Madhouse to start his own studio, MAPPA, would mark a significant change for Madhouse but the studio continues to create a lot of great anime.
Some highlights of Madhouse's recent production include No Game No Life (and No Game No Life: Zero), Diamond no Ace (Ace of Diamond), Death Parade, Kiseijuu: Sei no Kakuritsu (Parasyte -the maxim-), the Overlord series, One Punch Man, Ore Monogatari!! (My Love Story!!), and Sora yori mo Tooi Basho (A Place Further Than The Universe). The studio has recently "returned to its roots" in creating continuations/spin-offs of older series with Cardcaptor Sakura: Clear Card, Chuukan Kanriroku Tonegawa (Middle Manager Tonegawa), and the upcoming Boogiepop wa Warawanai.
As a studio, Madhouse has made huge contributions to anime as an artform, making the visions of some of the most talented people in the industry possible and pushing the technical limits of the medium to the edge. While many of Madhouse's key staff and associated directors have changed over the years -some might even say so much so that the current studio is nearly unrecognizable-, Madhouse remains a mainstay in the anime world, consistently producing some of the best shows each season and will likely continue to do so far into the future.
---
Final Thoughts
There
Thank you, Madhouse, for your work! We at Honey's wish you the best of luck going forward! Readers, let us know what your favorite shows from Madhouse are or if you have anything else to share in the comments below! Stay mad!
---