También puedes leer este artículo en:Español
Studios are not born equal. Depending on their track record and founders, certain companies automatically trigger high expectations from viewers. Created by four ex-Mushi Pro animators, Madhouse is rightfully regarded as anime royalty. Inaugurated in 1972, over the years, Madhouse has earned a reputation as a reliable studio that regularly delivers some of the most breathtaking art in the business. With countless fantastic films and series under its belt, we cannot help but feel excited whenever Madhouse announces a new project.
Picking Madhouse's best work is a near impossible task. From grim thrillers to hilarious romcoms, there is not a single genre the production enterprise has yet to sample. Even though the majority of Madhouse's founders have moved on to other things, the studio remains a stamp of quality!
Here are the top 10 anime made by Madhouse!
10. Redline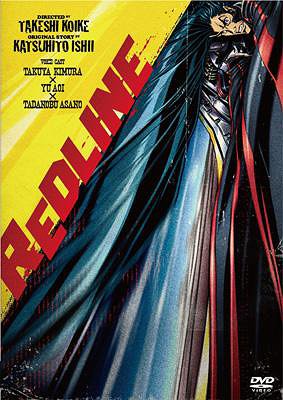 Episodes: 1
Aired: Aug 14, 2009
While the studio tends to adapt storylines that are genuinely interesting and challenging, fluid animation remains Madhouse's calling card. Released in 2009, Redline is an exercise in style over substance, but the former is so mindblowing that the latter can be forgiven.
The anime's title refers to an insane race that occurs every couple of years. Bringing together some of the universe's greatest drivers, Redline is a competition that only the bravest and dumbest willingly enter. Luckily, JP possesses an overabundance of both traits. With the next event set to take place on the hostile planet of Roboworld, Redline will challenge its racers to go beyond their limit!
Requiring more than half a decade to be produced, Redline might just be Madhouse's best-looking film. Despite the predictable storyline, the anime's visuals and soundtrack effectively convey the pure adrenaline felt by the racers.
---
9. Black Lagoon

Episodes: 12
Aired: Apr 9, 2006 to Jun 25, 2006
Guns, mobsters, and killer maids; Black Lagoon toes the line between absurdity and pure awesomeness. Right out of the gate, this frantic anime set the pace with a thrilling hostage situation that sees a mercenary group called Black Lagoon kidnap a Japanese businessman in hopes of using him as a pawn to negotiate with his parent company. Unfortunately for Rokurou Okajima, he means less than nothing to his bosses, who promptly throw him under the bus. Alone and stuck in a foreign country, Rokurou opts to join the ranks of Black Lagoon.
With the exception of a couple of arcs that require the characters to leave their base of operations, the majority of Black Lagoon's content is set in Thailand's Roanapur. A haven for criminals and degenerates, this city is brimming with personality and charm. From the foul-mouthed Revy to a gun-wielding nurse, Black Lagoon is more than just an exercise in excess and genuinely challenges its robust cast of characters.
Considered a classic of the genre, Black Lagoon perfectly balances explosive action with social commentary and engaging storylines. While Revy tends to hog the spotlight, Rokurou's arc from soft-spoken businessman to criminal genius is a sight to behold!
---
8. Ore Monogatari!! (My Love Story!!)

Episodes: 24
Aired: Apr 9, 2015 to Sep 24, 2015
Romcoms rarely divert from the tropes associated with the genre. Generally, a typical storyline centers on two models with polar-opposite personalities who, slowly but surely, learn they are actually perfect for each other. Hey, why mess with a formula when it works? Once in awhile, a series comes along that effortlessly subverts the audience's expectations by slightly altering the standard premise of the genre. Ore Monogatari!! is one of those series.
Adapted from Kazune Kawahara and Aruko's manga with the same name, the anime pushes the muscular and intimidating Takeo Gouda to the forefront. Adored by his peers due to his positive attitude and heroic nature, the high schooler's physical appearance regularly stands in the way in his pursuit of love. After he saves her from a molester, the adorable Rinko Yamato ends up falling for Takeo. Even though he feels the same way, Takeo cannot accept that a girl like Rinko would fall for someone like him, so the teenager pushes her onto his best friend, Sunakawa.
Endearing is the ideal way to describe Madhouse's romcom. Rinko and Takeo's relationship manages to simultaneously be romanticized and realistic. Spearheaded by a hilarious protagonist, Ore Monogatari!! is dreamy and heartwarming!
---
7. Perfect Blue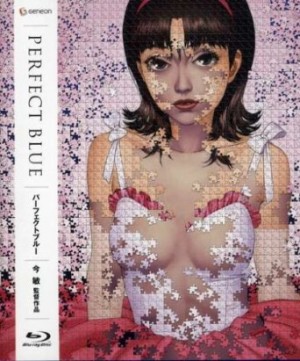 Episodes: 1
Aired: Feb 28, 1998
Time to talk about a classic! Similarly to Ghost in the Shell and Akira, Perfect Blue's influence far exceeds anime, with Darren Aronofsky practically remaking one of the scenes for 2002's Requiem for a Dream. Directed by Satoshi Kon, this dark drama tells the story of a J-Pop idol who leaves her popular group to try and go solo.
Tackling themes like mental illness, stalking, and jealousy, Perfect Blue's Mima Kirigoe starts off as a hopeful aspiring actress yearning to establish a new public persona away from the idol scene. Landing a role in a crime drama, the young celebrity initially experiences some success, before a taxing schedule and an obsessive fan begin to chip away at Kirigoe's psyche.
Perfect Blue is an uncomfortable and haunting experience, one that is sure to leave a lasting impression on a large portion of viewers. Despite the film recently celebrating its 20-year anniversary, Madhouse's art style has aged like a glass of fine wine.
---
6. Nana

Episodes: 47
Aired: Apr 5, 2006 to Mar 28, 2007
When discussing Madhouse's output, more often than not, the art overshadows the story or characters. The studio's absolute greatest projects incorporate the best of both worlds and Nana nearly falls into this category. Based on Ali Yazawa's fantastic manga, Madhouse's anime is a slice of life series about an unlikely friendship between two women with similar backgrounds but vastly different goals.
Sharing the same given name, Nana Komatsu and Nana Osaki hop aboard the same train heading for Tokyo. While both of them grew up in rural areas, Komatsu is a submissive and naive 20-year-old who left her hometown to pursue her boyfriend. On the other hand, Osaki is the former vocalist of a successful punk rock band driven by a desire for independence. With destiny seemingly pushing these women together, Osaki and Komatsu end up living together.
Nana is a mishmash of familiar parts that are expertly intertwined to create a truly unique experience. While the visuals are just decent, at least by Madhouse's high standards, the anime works due to its presentation of realistic characters and situations. From unbridled joy to crushing sadness, Nana covers a gamut of human emotions.
---
5. Rainbow: Nisha Rokubou no Shichinin (Rainbow)

Episodes: 26
Aired: Apr 7, 2010 to Sep 29, 2010
Whether watching a raunchy comedy or a dark thriller, people depend on anime as a source of entertainment. The medium serves as an escape from our harsh realities, allowing viewers to visit mysterious worlds or live vicariously through the story's protagonist. While this might be the case for a vast majority of content, certain series couldn't care less about entertaining their audience. No, they strive to evoke a more distinct reaction from their followers.
Rainbow: Nisha Rokubou no Shichinin is an unflinching look at the criminal justice system's harsh treatment of youngsters. While it does not claim to be based on historical events, Rainbow feels painfully real. Set in 1955, Mario Minakami joins five other teenage prisoners at the Shounan Special Reform School. Inspired by an older inmate named Rokurouta Sakuragi, the boys consistently have their resolve tested by the school's sadistic staff.
Rainbow's first episode launches with a disclaimer justifying the violent scenes that are about to be bestowed onto the viewer. Madhouse felt the need to prepare people for what they are about to witness and the anime more than lives up to its initial warning. Vicious and heartbreaking, Rainbow only improves with each passing episode!
---
4. Summer Wars

Episodes: 1
Aired: Aug 1, 2009
As the director of 2012's Wolf Children and 2015's The Boy and the Beast, Mamoru Hosoda has been lauded as a modern visionary. Serving as the follow-up to the highly enjoyable The Girl Who Leapt Through Time, Summer Wars is a light-hearted sci-fi comedy set in cyberspace.
Accessible and convenient, the population has become dependent on the virtual world of OZ. Whether seeking to engage in a sport or partake in a shopping spree, people from all around the world can turn to this online haven to satisfy their needs. Working as an OZ moderator, Kenji Koiso accidentally dooms the planet after solving a simple riddle sent by an anonymous stranger and, aided by his friend Natsuki Shinohara, has to find a way to save the virtual and real worlds.
In less capable hands, Summer Wars could have been an instantly forgettable seasonal romp. Luckily, this 2009 film sees Madhouse and Hosoda at the top of their game! Whether referring to the scenes in OZ or the real world, Summer Wars' visuals are breathtaking and stylistic. With a thoroughly entertaining plot and a masterful score, Hosoda's anime is fun for the whole family!
---
3. Hellsing Ultimate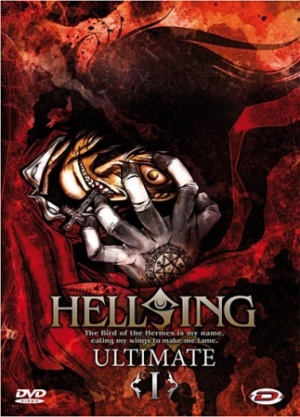 Episodes: 10
Aired: Feb 10, 2006 to Dec 26, 2012
With a story pitting Zombie Nazis against an organization of demon hunters, you know you are in for an insane ride! Split into 10 OVAs, Hellsing Ultimate laughs in the face of madness before proceeding to shot it with a bazooka. Unlike Gonzo's disappointing 13-episode adaptation, Madhouse smartly opted against taking the subject matter too seriously. Just to be clear, we are not implying the studio failed to bring its A-game, as Hellsing Ultimate is a treat for the senses!
As word spreads that a vampire is turning villagers into undead monsters, Hellsing sends its most powerful asset to deal with the problem. A bloodthirsty vampire armed with a handgun, Alucard enjoys killing his own kind and spends his days seeking an opponent capable of challenging him. Assisted by his new servant, Seras Victoria, Alucard is ready and willing to cut down anyone who stands in Hellsing's way.
In Hellsing Ultimate, there are no such things as heroes. Alucard is a deranged psychopath capable of giving anyone nightmares, yet he is fighting for the good guys. Gory and exploitative, Madhouse did not cut any corners while adapting Kouta Hirano's manga. Even though the focus is squarely on the action and horror elements, Hellsing Ultimate allows ample time to closely examine the cast's individual motives.
---
2. Yojouhan Shinwa Taikei (The Tatami Galaxy)

Episodes: 11
Aired: Apr 23, 2010 to Jul 2, 2010
How does one even begin to accurately describe The Tatami Galaxy? Well, it is probably best to start from the beginning: Watashi is a third-year student disappointed with the choices he made throughout his college years. Desperate to take advantage of his youth, Watashi decides to ask out the aloof Akashi, but the boy chickens out at the very end. Suddenly, the teenager is sent spiraling through time back to his first day of college.
On paper, The Tatami Galaxy sounds like a relatively straight-forward romantic comedy with a sci-fi twist. Coming from the same director who created Ping Pong: The Animation and Netflix's Devilman Crybaby, Yojouhan Shinwa Taikei is anything but normal. Surreal and non-linear, Madhouse's anime asks the audience to question what they are watching. Every episode launches with Watashi heading out on a silly adventure to try and make the most out of his college life, but things never go to plan.
Introducing a wild array of quirky characters, who drop in and out of the plot at a moment's notice, Yojouhan Shinwa Taikei is a beautiful exploration of the human spirit. Striving for an ideal but impossible to achieve campus life, Watashi must embrace reality's unpredictability.
---
1. Monster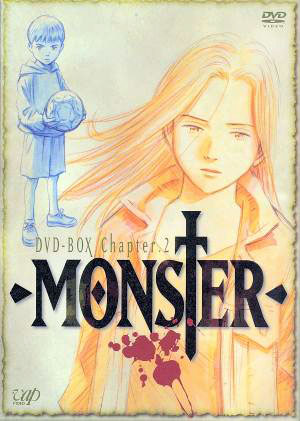 Episodes: 74
Aired: Apr 7, 2004 to Sep 28, 2005
For anyone familiar with manga, Naoki Urasawa requires no introduction. A master of suspense and psychological drama, the author penned a couple of the best series of the last few decades. Arguably serving as Urasawa's crowning achievement, Monster is an engrossing tale of murder, guilt, and obsession.
A young but highly-regarded brain surgeon, Dr.Kenzou Tenma is on the fast track to medical superstardom. Lauded by his contemporaries and engaged to a beautiful fiancée, the doctor lives and dies by his ethical compass. One night, as he was already slated to operate on a young boy, Tenma disobeys a direct order to save the mayor's life. Abandoned by his colleagues and partner, the surgeon's life spirals out of control but, at the very least, he can find comfort in knowing that he did the right thing. Fast forward a couple of years, the boy Tenma saved grew up to be a terrifying psychopath who has developed an unhealthy obsession with the good doctor.
Feeling responsible for creating this monster, Tenma sets out on a journey to right the wrongs of his past. Regularly required to commit harsher and harsher acts, Monster questions how far someone should go before their actions are no longer justified.
---
Final Thoughts
In a couple of years, Madhouse will celebrate its half-century anniversary and the studio has truly earned the right to brag. The company's mere mention is enough to conjure excitement for any series or film, but Madhouse regularly manages to exceed expectations!
What is your favorite Madhouse anime? Please let us know in the comment section below.
---
---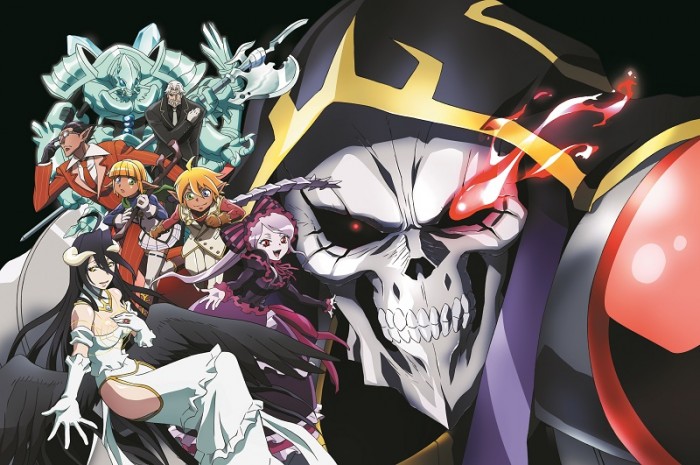 Madhouse; love them or hate them, almost anyone who watches anime knows about them. They were first formed in 1972 by animators from the then bankrupt Mushi Production. These animators came with high credentials, being part of the production of classics like Astro Boy and Princess Knight.
Ever since then, Madhouse has created many works that have become some of the most iconic in the industry. Some of these works include the first Beyblade anime to the more recent One Punch Man. With so many great anime under their belt, where should we start with exploring the madness of Madhouse? Today we endeavour to discover the Top 10 Anime Made by Madhouse in an updated list, which the original can be found towards the end of this article. They range from the oldies to the newbies, but each one of them is solid gold in quality.
Join us as we count down the Top 10 Anime Made by Madhouse!
10. No Game No Life

Episodes: 12
Aired: April 2014 – June 2014
The two shut in siblings Sora and Shiro have only known the world of gaming for their entire life. Using their super intellect, they dominate the online gaming community under the pseudonym of Blank. The god of another world wishes for a challenge, thus bringing them over to his realm where all conflicts are decided not through violence but games. And suddenly, Sora and Shiro have found the best game to ever exist.
No Game No Life is the anime that caused the saying "No Anime No Life". It has inspired a large following because of the relatively fresh take on the genre of Game Anime. Perhaps viewers enjoy the way our main characters lay the smack down on their opponents with intellect rather than violence? It is, after all, a breath of fresh air from the usual Jesus-kun Game Anime where a single male protagonist beats up everything in their way.
---
9. Overlord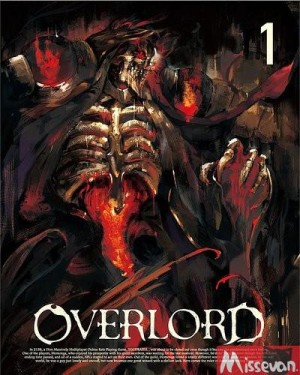 Episodes: 13
Aired: July 2015 – September 2015
Momonga is a powerful wizard who resides in the world of Yggdrasil. The only problem? It's actually an MMORPG that has reached its final hour. With a sense of melancholy, Momonga stays online with his character until the stroke of midnight when servers close. But when the clock struck the deadline, he found himself in his character's body, trapped in the world of Yggdrasil by himself.
Overlord is another recent work of Madhouse that sojourned into the world of Game Anime, except this time there's only one person who's a real life human. It presents a rather interesting scenario of what a person would do if they were suddenly given control over an almighty wizard with an army at his command. Again, it's a welcome change from the usual song and dance with a group of friends who were trapped in a game, because for once, he actually enjoys it.
---
8. One Punch Man

Episodes: 12
Aired: October 2015 – December 2015
Saitama has trained for the past three years to become a hero after getting the snot kicked out of him by a monster. He wishes to enjoy the thrill that he felt in the heat of battle against the forces of evil. Finally, he has become ready to face down that which would threaten mankind. However, he has become so strong that he defeats everything in one punch, causing him to spiral into depression. This all changes when he runs into a cyborg, Genos.
Who doesn't know One Punch Man? It's the action anime that was spring boarded into the halls of fame within anime recently for its crisp animation, hilarious punchlines, and exciting action sequences. Despite its premise, the anime still manages to enthrall viewers with fun fight scenes. There's not much more that needs to be said about it because seeing is believing. And if you don't believe yet, you will.
---
7. Cardcaptor Sakura

Episodes: 70
Aired: April 1998 – March 2000
An average fourth grader by the name of Sakura Kinomoto comes across a book that has mysterious origins. She unknowingly unseals the book, releasing a flurry of cards all over the world. The Beast of the Seal Keroberos appears from the book and informs her that she has unleashed the Clow Cards upon the world, bringing danger to mankind. Appointing her as the Cardcaptor, they join forces to recapture the Clow Cards and protect mankind from its dangers.
Did the above description sound really cliché and generic to you? That's not surprising because this is one of the magical girls anime that came out when the genre was still going through its growing pains, alongside classics like Sailor Moon. Cardcaptor is definitely not the best magical girl anime to ever exist, but it is enjoyable none the less. Like many of the classics from back then, we remember them fondly for not just what they were, but what they represented.
---
6. Death Parade

Episodes: 12
Aired: January 2015 – March 2015
When one dies, neither Heaven nor Hell awaits. Instead, souls enter a bar in which they play a game to fight for their very existence. Contestants must play against each other to fight for reincarnation, or have their existence released to the void. These games can be completely random, ranging from darts to bowling. One thing is for sure, the only thing that is absolute Quindecim, the bar of the afterlife.
Death Parade is one of those shows that manage to create an entire series around a single location. That's not an easy thing to do, because if you're going to make 12 episodes about a single place then it better be damn interesting. Death Parade is also one of those shows that succeeded. Praised for its mind blowing twists and high tension mind games, it's clear that Madhouse has learned much from their days of Death Note.
---
5. Hajime No Ippo (Fighting Spirit)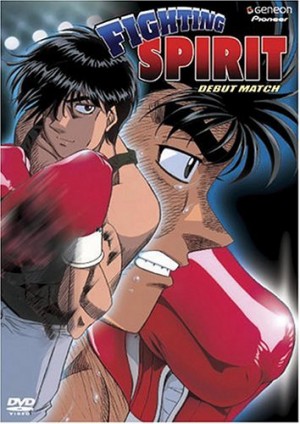 Episodes: 75
Aired: October 2000 – March 2002
Makunouchi Ippo is a rather unassuming boy who has received the brunt of bullies his whole life. One day, he comes across a boxer named Takamura Mamoru who saves him from his bullies. To help him relieve his stress, Takamura asks Ippo to punch a punching bag. That very action compels a fire to burn within him, and he begs to be trained as a boxer. It is that decision that starts to send him down a path that he can never turn back from.
On the story side of things, Hajime no Ippo is the standard feel good anime where the main character overcomes his adversities with grit and guts and eventually becomes a better person for it. The magic stems from how possible this scenario is in real life. It's entirely possible for anyone to find something that they are passionate about and spring into a new life. Perhaps it is because viewers can relate to it, that they find it so compelling.
---
4. Kiseijuu: Sei no Kakuritsu (Parasyte –the maxim-)

Episodes: 24
Aired: October 2014 – March 2015
Parasitic Aliens have invaded earth and are taking over the minds of human beings. They use their hosts to morph into various forms in order to prey on the unsuspecting humans. Shinichi Izumi gets infected by one such parasite, but it only manages to control his right hand. Left with no options, Migi cooperates with Izumi in order to protect themselves from hostile parasites.
Continuing with the theme of grim reality, Madhouse creates another entry fit to stand amongst the horrors like Death Note and Death Parade. Each and every one of the parasites are vicious and show no mercy to their prey. Even the parasite of the main character behaves in this manner, only changing his attitude because he has no choice. It's one of those animes that shows us life sucks, but it does so in an entertaining way.
---
3. Hunter x Hunter (2011)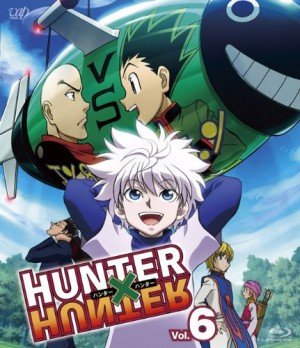 Episodes: 148
Aired: October 2011 – September 2014
Gon Freecss is an aspiring Hunter in training who has the ambitious goal of finding his father who abandoned him when he was younger. Hunters the powerhouses of the realm, often exploring uncharted territories or dealing with dangerous individuals. As he strives to achieve his dream, he starts to find that everything isn't as peachy as it seems.
Hunter x Hunter (2011) is the most recent version done by Madhouse. The animation quality follows along with the usual standard that Madhouse is known for, but its greatest strength is its writing. Initially, Hunter x Hunter gives off the feel-good vibe, but in a good way. However, it uses this vibe to its advantage, eventually taking a dark turn out of nowhere, ambushing its viewers with feelings that only a good anime can provoke; something Madhouse is famous for.
---
2. Death Note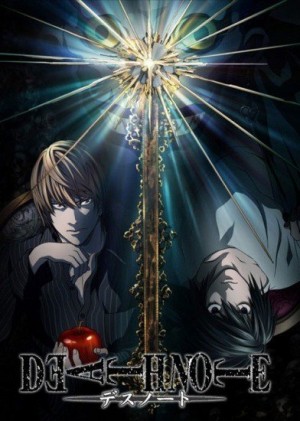 Episodes: 37
Aired: October 2006 – June 2007
Light Yagami is a bored high school student. But he's not bored because school is boring, but because he's too smart for everyone else. Everyone simply isn't on his level, isn't his equal. Fate struck when he comes across a Death Note, a book that grants the wielder the ability to kill anyone simply by writing down their name. With the power of a god in hand, Light sets out to change the order of the world, reshaping it into his justice.
Death Note is one of the most iconic anime of all time not just because it's such a good series, but because even those who don't watch anime know what is it. It has inspired many movies, spin-offs and even a drama series. Its draw point lies in how the show is presented. Each plot can be complex and convoluted, but they are explained in an organic manner to the viewers, letting them come to the conclusion by themselves. Everyone feels smart when watching this anime, and that's the beauty of it.
---
1. Ookami Kodomo no Ame to Yuki (Wolf Children)

Episodes: 1
Aired: July 2012
Wolf Children paints the story of Hana, a young college student who falls for a man who turns out to be a werewolf. She accepts him regardless and soon the two are married. Two children are born from this union, Ame who was birthed during rainfall, and Yuki, who was birthed during snowfall. They both inherited the ability to turn into wolves from their father. All is well until he dies suddenly, leaving her to take care of the two kids. Wolf Children follows her struggles to keep their identities a secret, all while juggling the life of a single parent.
Everything about this anime screams perfection. The animation is one of the most beautiful works of Madhouse to date. The slow and concise development of the family of three over the years feels organic, yet it doesn't drag out. There are ups and downs, and nothing ever goes perfectly for the family, but they pull through.
Such is the joy of family, and our hats definitely go off to Madhouse for one of their finest works to date.
---
Final Thoughts
Madhouse has done a variety of works over the years, from feel-good shows to psychological thriller. Despite being somewhat a jack of all trades, they have made many classics in each of those genres that they dabbled in, showing that they have what it takes to be an industry powerhouse. They have made great shows for years, and will continue to do so for years to come.
Have an anime that you feel belongs on this list? Tell us in the comments below!
---
---
Madhouse was formed in 1972 by animators from the bankrupt Mushi Pro (the studio responsible for classics like, Astro Boy). Since then it's been one of the big guns in anime production, with releases that were popular at home and also many that were wildly successful abroad, like the original Beyblades series.
This list isn't a typical top 10; some of these anime might not be so wildly popular nowadays, but back in the day they were real crackers which helped establish the company. As usual, included are only anime produced by Madhouse (or as prime contractors). So, let's kick off with number 10!
10. No Game No Life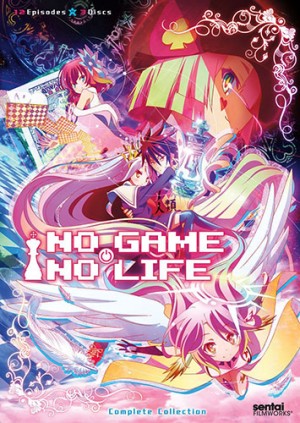 Episodes: 12
Aired: Apr 2014 - Jun 2014
Super gamer siblings Shiro and Sora are so good they've inspired urban legends! The duo are summoned to an alternate reality where humanity is on the brink of extinction, at the hands of the 15 other races which inhabit their newfound reality. Luckily, everything in this world is decided by gaming, and the two quickly find their feet in the battle for humanity!
Despite being a series aimed (at least in part) at gamers, No Game No Life developed a pretty steadfast following, and was a bit of a dark horse among 2014's anime releases. Known for its flashy, fresh animation, NGNL is a welcome addition to the gaming anime genre, and is one of Madhouse's most popular recent series.
---
9. Aim for the Ace! (Ace wo Nerae)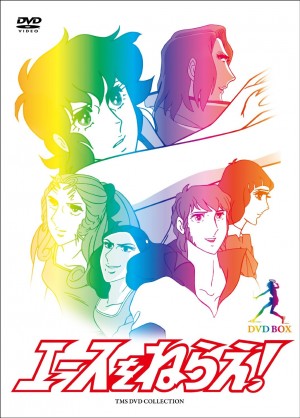 Episodes: 26
Aired: Oct 1973 - Mar 1974
High school freshman Hiromi Oka is fascinated by the beautiful Reika Ryuzaki, star player of Nishi High. Joining the tennis team, her talent starts to bloom with the help of her coach Jin Munakata. Through hard work and determination Hiromi is set on her way to becoming a tennis pro! Tennis! Romance! Action! Aim for the Ace has it all!
Aim for the Ace was Madhouse's first work, and was initially cancelled because it was so unpopular! However reruns of the series got such high ratings that a sequel was commissioned, and the original series went on to be a cult favourite. It's a zero to hero story, and inspired a host of other anime, including Gainax's Gunbuster.
---
8. Trigun

Episodes: 26
Aired: Apr 1998 - Sep 1998
Vash the Stampede is wanted for no less than sixty million double dollars, and has an appropriate horde of bounty hunters tracking him day and night! Also hunting him, but for different reasons, are Bernadelli Co. employees Milly Thompson and Meryl Stryfe, and the priest Nicholas D. Wolfwood. The series follows the four adventurers as they discover the secrets of the planet Gunsmoke and Vash's mysterious past.
Based on a wildly popular manga (the English version sold out within days of its release), Trigun is a space Western which mixes light-hearted comedy and dark, gritty sci-fi. The anime has a cult following, definitely helped by the unbelievable coolness of the characters. In fact, the series was so popular that Madhouse released a movie, Trigun: Badlands Rumble 12 years later, making it a top earner for the company.
---
7. Dennou Coil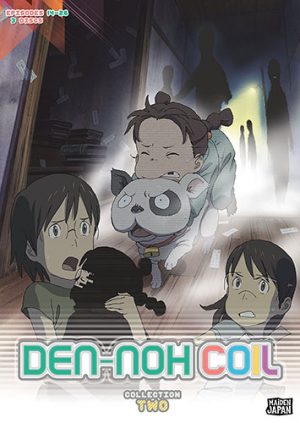 Episodes: 26
Aired: May 2007 - Dec 2007
Taking place eleven years in the future, Dennou Coil begins when sixth-grader Yuko Okonogi moves with her family to Daikoku City. In this future world, virtual reality is part of everyday life, and Daikoku City is the exciting hub of this new technology. However all is not what it seems in Yuko's new hometown; pets and children alike are disappearing into cyberspace, and with the help of her grandmother's investigative agency, Yuko becomes determined to find out why.
Dennou Coil is a story of friendship and growing up, set in an exciting sci-fi world. It's often overlooked, despite being considered one of Madhouse's best works, love for its focus on character growth and lack of stereotypes. This anime was important for Madhouse as it won a number of best anime awards at the same time as GAINAX's popular Tengen Toppa Gurren Lagann, keeping the studio on the map.
---
6. Ninja Scroll (Juubee Ninpuuchou)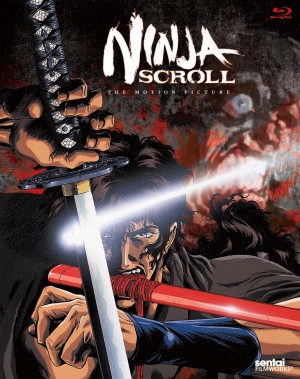 Episodes: 1:Movie
Aired: Jun 1993
Set in feudal Japan, Ninja Scroll tells the tale of Jubei Kibagami, an ex-ninja who is now a sword for hire. After saving the beautiful ninja Kagero from the hands of a demon, Jubei finds himself in the midst of a conspiracy involving more of these terrifying demons! Joined by Kagero and the wandering monk Dakuan, the fate of all Japan hangs in the balance!
Widely considered a classic, Ninja scroll was well received in Japan and abroad, rivaling the popularity of Akira and Ghost in the Shell in America. Full of action, Ninja Scroll is one of Madhouse's most famous works, and is still relevant today with its authentic historical setting and gory, graphic fight scenes.
---
5. Death Parade

Episodes: 12
Aired: Jan 2015 - Mar 2015
When humans die, they are either reincarnated or sent to the void. However, in rare cases, people end up in a mysterious bar with no memories of their death. Enter Decim, the bartender of one of these otherworldly bars, who challenges these souls to play the Death Game. It is this game which will decide who gets to live again and who is sent to the void.
Despite bearing similarities to Madhouse's seminal work, Death Note, Death Parade is an original series with a fresh feel. The series has helped cement Madhouse as a versatile and relevant studio, having released two really popular anime within the last few months. Fans of Madhouse will notice the ability to adapt classic manga (Parasyte) and release exciting original series too.
---
4. Parasyte (Kiseijuu: Sei no Kakuritsu)

Episodes: 24
Aired: Oct 2014 - Mar 2015
When worm-like aliens start taking over human bodies, high-school student Shinichi Izumi is one of their victims. Fortunately for Shinichi, instead of invading his brain and rendering him an alien slave, the Parasyte takes over his right hand. What ensues is an unlikely partnership between human and alien, set to the backdrop of gory transformations and bloody battles with other Parasytes.
Parasyte is a sci-fi horror, which depicts Shinichi's journey into not-so-humanity. Parasyte places high on the list as the series garnered a lot of hype, being based on a popular manga which was unexpectedly revived (it was released over 20 years after the manga). It was also strategically released around the same time as both live-action Parasyte movies!
---
3. Hunter x Hunter

Episodes: 148
Aired: Oct 2011 - Sep 2014
Hunters are an elite, leading a life of danger and adventure that others could only dream of. However they are an elite for a reason; they must first pass the infamous Hunter exam, which comes with a high chance of death, and a low chance of death. Gon Freecs is 12 years old when he decides to take the exam, in the hope that one day he will be reunited with his father, a hunter who disappeared years before.
Madhouse's adaptation of the manga is a reboot, following the less successful 1999 version. Though not as popular as the manga, Madhouse's Hunter x Hunter pleased fans by following it closely. This was important for the studio, as it earned the studio the respect of fans of the manga, and has lead to calls from fans for Madhouse to reboot other franchises.
---
2. Hajime no Ippo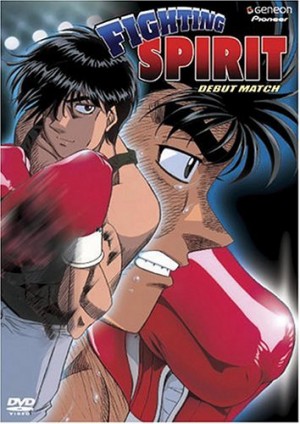 Episodes: 75
Aired: Oct 2000 - Mar 2002
Constantly running errands for his family's business, and getting bullied in between, Makunouchi Ippo is really in the pits. One day he's saved from the bullies by boxing coach Mamoru Takamura, and life starts to look up for Ippo. After showing that he has an aptitude for boxing, he starts a journey that could lead him to the very top.
Hajime no Ippo weighs in at number 2 as it's one of Madhouse's most famous and best loved anime, with an OVA and two follow up series too! It's a true shounen story, focusing heavily on character development, taking us through Ippo's transformation from zero to hero.
---
1. Death Note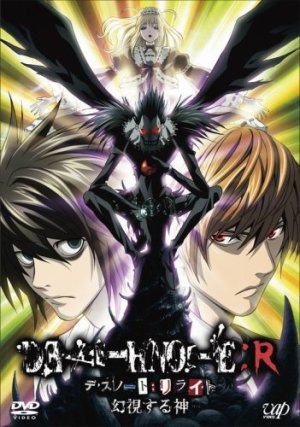 Episodes: 37
Aired: Oct 2006 - Jun 2007
Light Yagami is handsome, intelligent, and bored. This seemingly innocuous combination quickly becomes dangerous when he discovers the Death Note; a notebook which claims to give the owner the power to kill those which it deems fit, in whichever manner they like! Unbelieving at first, he succumbs to his curiosity (and boredom), writing the name of a local criminal. Soon, when the criminal dies mysteriously of a heart attack, Light begins a journey that will pit him against minds as sharp as his own, and forces beyond his reckoning!
At number one, this anime is a big deal! Madhouse is true to form with Death Note, and sticks to the approach of adapting a popular anime, and sticking to it faithfully. Death Note is one of the most popular anime in the world, with many fans in the West. It stands out as having a really high quality English dub, and the visuals are also stunning. This anime is a must-see!
---
So there we have it! For me, it was so hard to put Trigun so low on the list, because it's one of my favourite anime, but Death Note clinched the number one spot for me. Being closer to Hollywood-style thrillers, it was my gateway anime, and in my opinion is more convincing than a lot of live-action series out there in terms of suspense and character development. Think I've made a mistake? Let me know in the comments!
---