Guys! GUYS!!! I just went back to Pokémon and... and... HOLY MOLY!
I know!! I was so looking forward to this moment! A whole generation was looking forward to this moment!!
I really don't know what you girls are talking about. I dropped it like years ago, so tired of Ash making a fool of himself League after League...
Yeah, you definitely need to watch the last few episodes... maybe that was the highlight of the week. But there are many other moments to talk about!
He Did It!!!
Title: Pokémon Sun & Moon Ep. 139
A lot of Pokémon fans were waiting for this moment, and now it finally happened: Ash won the Pokémon League!! The Alola semi-reboot WAS a new start after all, huh? After an extraordinary battle that ended up with a double KO between Zoroark and Pikachu, Ash and Gladion decided it all with a Lycanroc showdown that was full of intense moments and emotional flashbacks. Abusing his powerful Counter, Gladion's Lycanroc proved to be an amazing contender, with a few aces up its sleeve; however, our heroes finally lived up to the hype and won the final duel. The only downside to it is that it took them over 2 decades to occur...
Well, one would imagine that after all this time, Ash winning the Pokémon League (not the most prestigious one, I know) would mean a lot of emotions and a feeling of accomplishment. In this case, however, the award ceremony was rather short, with Guzzlord entering the scene and making everybody panic. Now, this is a true challenge, Mr. New Champion! Oh, and let's not forget he must now face the Masked Royal too!
Too bad the rest of the world don't even care about Alola, right?
The Science Kingdom Grows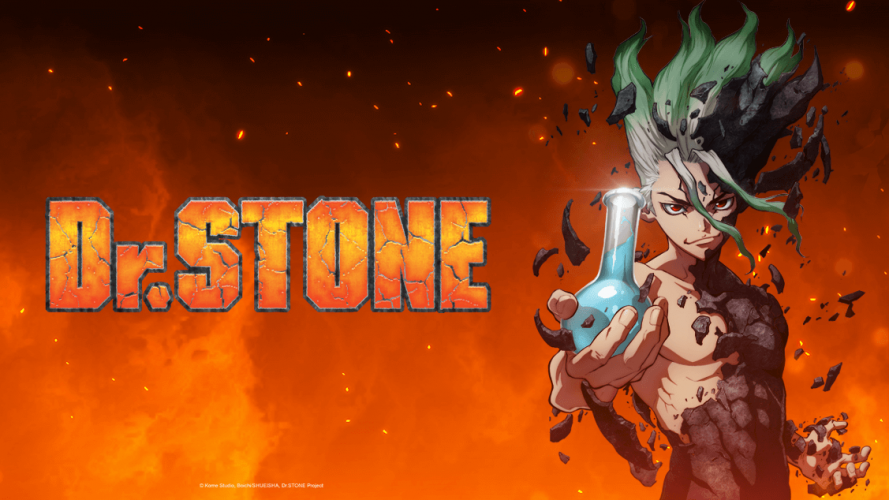 Senku and his fellow allies are truly making some great strides in the pursuit of bringing back the world of science. After getting the help of a craftsman from the village (don't let old age fool you, skill is skill), our science enthusiasts have gotten one of the most important pieces of any laboratory: Senku has finally obtained a lab filled with glass vials and bottles to help with chemical mixing and combining! Meanwhile, our two goofy guardsmen continue to train but want a silver/gold spear to help them win against Magma. Senku is willing to help obtain a silver spear, but apparently a journey must be made to obtain the ingredients needed and as he puts it whimsically, this won't be a simple task but a dangerous one! Dr. Stone episode 11 is really meant to show how much progress Senku has made so far, and it's his feat alongside his now friends are fascinating. Senku might indeed be able to make the cure-all drug sooner than later, saving Ruri and earning the Science Kingdom their biggest leap yet!
The Kingdom of Science looks amazing! Senku really is changing this stone world into something resembling the current age!
Wish of the Hashira
Tanjirou, Inosuke and Zenitsu are gradually recovering in the home of Lady Shinobu, and have moved onto the rehabilitation training, which proves to be far more intense than they could have imagined! When only Tanjirou remains in the training program, he begins to relearn everything, using a combination of Urokodaki's techniques and a constant practice of using Total Breathing Concentration.
Tanjirou has a surprise conversation with their host Shinobu, who appears to him in the middle of his training. Shinobu reveals that she would like Tanjirou to carry on her wish--that they might one day be able to befriend demons. However, Tanjirou is able to detect the anger she holds deep inside, harbored against all demons. Shinobu then admits she is always angry, as her kindhearted sister was killed fighting demons even though she still felt pity for them. This explains Shinobu's ruthless nature, despite the smile she maintains at all times in remembrance of her sister's wishes. It was a touching moment, where we get to see the duality of Shinobu's constant anger combined with her desire to carry on her dear sister's wish. It makes sense that carrying something like that with her would feel heavy, though now she is sure that our caring Tanjirou can find a way to fulfill this wish.
Shinobu is so great! I need her in even more episodes!
The Cat Spirit's True Form

At long last, here it is – the reveal of Kyo's "true form". This is a big, emotional moment that solidifies Kyo and Tooru as amazing characters and transitions the story into an intimate character study instead of a romantic comedy. The 2001 anime ended with this scene, but now that this new version is adapting the other 2/3s of the manga that come afterwards, we have so much more to look forward to!
Kyo's martial arts master/father figure Kazuma Souma arrives at the house, secretly planning to test the bond between Kyo and Tooru by removing the rosary bracelet that seals away the cat spirit's repulsive true form. When he does this, Kyo painfully transforms into a twisted monster that smells of rotten flesh and runs off into the woods, terrified that Tooru has now seen this side of him. She's just as scared as he is, but follows him because she can't bear to lose his presence in her life. He tries to push her away, but she embraces his monstrous body and exclaims that she wants to be close to him no matter what. Even though she doesn't understand everything about his past or his darkest emotions, Tooru reassures Kyo that she'll be as supportive of him as he has been of her. They return home crying tears of happiness, Tooru cradling Kyo's normal cat form in her arms. My heart could hardly handle it!
There's one more episode left this season… will they continue with the story, do a recap episode, or do something completely new?
The Recorder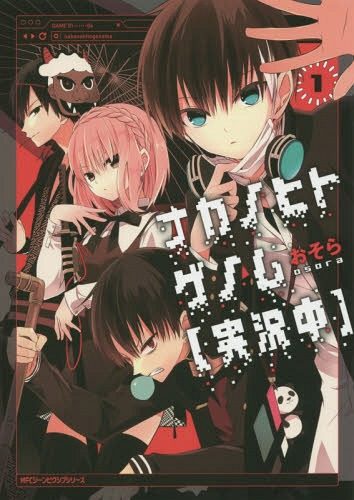 Yuko and Momo pay a visit to the Black Magic Studies Club. Ogura offers to help train Yuko with some unconventional methods. Although Yuko is hesitant to agree to the training Ogura drags her and Momo to the club. Once they arrive, Momo turns down Ogura's ideas for training methods but offers to let Ogura experiment on Lilith's statue. With the help of some mysterious clay and Yuko's magic, They are able to give the statue arms an legs allowing it to walk on all fours. Momo takes it a step further and creates a temporary body for Lilith to use. Once inside the body, Lilith starts planning out how she is going to defeat Momo, but Momo is one step ahead of Lilith and uses her magic to make the body as an opportunity to control Lilith make her dance while taking pictures of her.
This week, Machikado Mazoku gave us one of its best episodes yet with some absolutely hilarious moments. The scenes inside the Black Magic Studies Club were especially good and show off all of the great parts of the anime. All of the jokes surrounding Ogura's eccentric personality and the various things happening with Lilith's statue were great. The other thing about Machikado Mazoku are all of the fantastic and this scene was the first time we got to really see Ogura. We have had glimpses of her strange behavior before, but these moments show just how enjoyable all of the characters in this series are. While I definitely enjoy the interactions with Yuko and Momo, I wish we would get more moments like this that show off all of these great side characters.
Seeing Lilith's statue run around like sure is creepy.
---
Finale
That's all for this week, please check back next week and tell us what you're watching!